Praxis Space – Izzad Radzali Shah: Matlamat jangka panjang
June 17, 2017 @ 10:00 am
July 25, 2017 @ 4:00 pm
UTC+8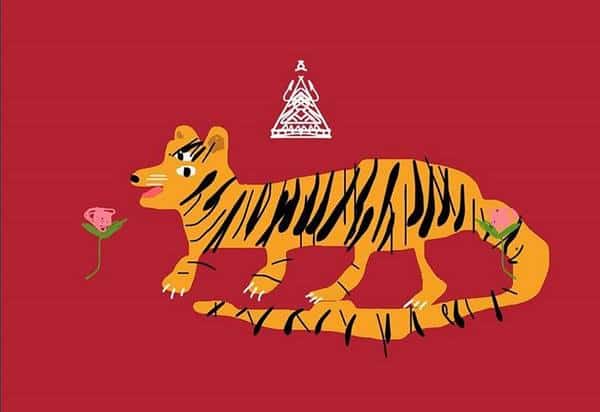 Join us for the opening reception!
Izzad Radzali Shah
Matlamat jangka panjang (Long-term goal)
Exhibition runs Saturday 17 June – Tuesday 25 July 2017
Artist's talk with curator Melanie Pocock: Saturday 17 June, 3:00-4:00 pm
Praxis Space and Project Space
For his first solo exhibition, Izzad Radzali Shah (born Singapore, 1986) presents works on paper and canvas, digital drawings and wall paintings in an installation conceived especially for Praxis Space and Project Space.
ICA Singapore invited Izzad to consider his journey as an artist following graduation from LASALLE's BA(Hons) Fine Arts programme in 2013. Among the questions raised by Izzad were: How can artists sustain critical thinking and practice beyond art school? How do living and material conditions affect the practices of emerging artists in Singapore?
This exhibition features works made from 2015 to 2017. In December 2015, Izzad made a trip to Yogyakarta in Indonesia, where he met a number of young artists. Their commitment to art making inspired him to continue his own practice using his Malay heritage. This heritage manifests in the works through recurring motifs, such as the tiger, a common symbol in Malay folklore, and the bamboo shoot, which represents relationships between the divine, spiritual and natural worlds in Malay philosophy.
Works in the exhibition also reflect the 'raw' conditions in which they were created. Izzad's paintings often use found materials as support, their existing dimensions informing the size of the paintings. His digital works were made using a now superseded photo editing app on his mobile phone. This format is reflected in the exhibition via their presentation on iPad screens.
Izzad has arranged these works and painted directly onto the walls of the galleries. The wall paintings reflect his 'loose' approach to drawing and his interest in figuration.
@izzadradzalishah
#matlamatjangkapanjang
#longtermgoal
Image: Izzad Radzali Shah, 'Sang harimau (The tiger)', 2016, digital image, dimensions variable. © Courtesy the artist