V54 – Art Talk Series II
May 27, 2017 @ 3:00 pm
5:00 pm
UTC+8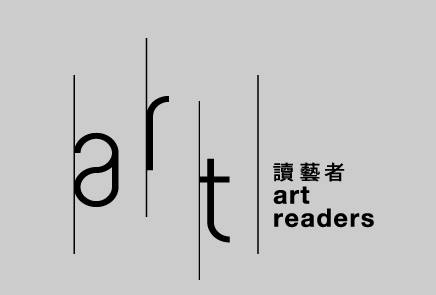 【Art Talk Series II】
Presented by: Art Readers
Venue Sponsor: Young Artist in [email protected]
Supported by: Young Art Reporters Scheme
Date: 27. 5. 2017 (Saturday)
Time: 15:00-17:00
Venue: V54, NO.54 Village Road, Happy Valley, Hong Kong
Venue Contact no.:9548 6810 / 2277 8430
Enquiry: [email protected] / [email protected]
Free Programme, Conducted in Cantonese
【Session 1 (15:00-15:30)】
Title: The possibility of measuring creativity
Speaker: Dr. Iceman Leung
Speaker Profile:
Dr. Leung Iceman is an active psychometric researcher, design educator and design professional. He obtained EdD (EdUHK), MSc (HKPolyU), BA (HKPolyU). Since 2006, he was appointed as Subject Specialist (2006-2012) at the HKCAAVQ; Certified Assessors for RPLSQF by VTC (Publishing and Printing); Chairman of Hong Kong Design Community (2010-2012); Certified as Adobe Certified Educator (2011).Dr Leung is the member of the Art Directors Club (New York), Design Research Society (UK), Psychometric Society, National Council on Measurement in Education and Founder of Hong Kong Design Directory (www.designdirectory.hk).
Abstract:
This study is motivated by the challenges noted in the literature in defining and assessing creativity in educational use. The Four Building Blocks Approach, a process for the development of measures or assessments, was applied in order to examine the unidimensional and multidimensional constructs of creativity in the context of design education. The Creativity Concepts Inventory (CCI) with three scales was developed. Two new constructs applying psychometric measures of creativity in conceptual knowledge were explored. A total of three groups – design professionals, design academics and general public of 290 participants responded to 128 items. Two new scales, the Consensus Pro-c Creativity Concept Scale (PROcK) and the Consensus HPS-Creativity Concepts Scale (HPScK), and an external scale Creative Self-Efficacy Scale (CSE) were developed in total raw score, recoded raw score and Rasch score. This study reveals that the psychometrics measure explored the differences of creativity between the design professional, design academic and general public. The results of this study provided a new direction to assess a potential Art & Design student or graduate to pursue the next stage of career development.
【Session 2 (15:30-15:50)】
Title: Dewey, Art, Community?
Speaker: Dr. Wong Samson Kei Shun
Speaker Profile:
Wong Samson Kei Shun studied Arts Management and Music History & Culture at the University of Toronto and later pursued his Phd on the topic of community/socially engaged art from perspectives of education and psychology theories at Lingnan University. He is a member of Art for All, which is an organization working in community projects and training programmes with various communities in Hong Kong, China and Asian cities since 2001. Wong is recipient of the 2015 Asian Graduate Student Fellowship (National University of Singapore) and the Sino-British Fellowship Grant. Wong is lecturer at the Hong Kong Design Institute.
Abstract:
The field of 'artist engagement in communities' has expanded to a point where increasing numbers of institutions are training artists in this work. As such, the dialogue over its theoretical basis has gained a practical urgency.
One such candidate is the work of John Dewey, whom Finkelpearl (2013) described as being against "…the notion of the work of art as isolated and eternal, existing outside the flow of social life and contemporary context". Elsewhere, the Standford Encyclopedia of Philosophy explains his aesthetics, that instead of delineating conditions and boundaries, he "…sees defining art in terms of experience as a matter of getting [people] to have more and better experiences with art".
This talk will outline Dewey's work in Art as Experience as a proposal of a theoretical basis for artist engagement in communities.
【Session 3 Open forum (16:00-17:00)】
Moderator: Dr. Tang Ying Chi 鄧凝姿
Dr. Tang is a practicing artist, curator and writer. She is also the founding member of Art Readers.
Art Readers: The organization is set up with a view to creating a research platform which allows multifarious possibilities, while offering viewers alternative ways of perceiving art-making.
https://www.artreaders.org/
Young Artist in [email protected]: Po Leung Kuk (the "Kuk") has been committedd to promoting youth arts & cultural development. In 2015, a French architectural style house in Happy Valley (a Grade III Historic Building), is lent to the Kuk by our Chairman (2014-15) Ms Angela Leong, BBS for the project of "Young Artist in Residence @ V54"
https://childrenyouth.poleungkuk.org.hk
Young Art Reporters Scheme: The Scheme is initiated by Art Readers with an aim to encourage young people to be a visual journalist and to contribute to audiences the first-hand information of local art events.
Enquiry:
[email protected]

【藝術講座系列二】
主辦:讀藝者
場地贊助:V54年青藝術家駐留計劃
支持:年青藝術記者計劃
日期:27. 5. 2017(星期六)
時間:15:00-17:00
地點:V54,香港跑馬地山村道54號
場地電話: 9548 6810 / 2277 8430
查詢:[email protected] / [email protected]
免費節目,以廣東話進行
【第一場次 (15:00-15:30)】
題目:測量創意的可能性
講者:梁海勇博士
講者介紹:
梁海勇博士從事心理統計學,設計教育及設計專業研究。畢業於香港教育大學(教育博士)、香港理工大學(品管碩士)、香港理工大學(藝術及設計教育學士)。2006年起為香港學術及職業資歷評審局(創意工業/印刷及出版業)學科專家;香港專業進修學院之過往資歷認可評核員(印刷及出版);於2010至2012年曾任香港設計聯會會長;2011年獲得Adobe Certified Educator資格;為美國紐約美術總監協會會員;英國設計研究協會會員;美國心理統計學協會會員;美國全國教育測量委員會會員及香港設計指南(www.designdirectory.hk)創辦人
摘要:
本研究主要回應過去教育文獻中提及在定義及評核創意時所面對的挑戰。研究應用了「四塊積木」的測量框架,去發展一套在設計教育上能夠單向或多向度檢測創意建構的評估系統。「創意概念系統」發展出三種能力量表。當中兩種新的創意概念能力,嘗試運用心理統計學以測量概念知識中的創意。三組研究對象分別為專業設計師、設計學者及公眾人士,290位人士回應共128題。Pro-c 創意量表、HPS-創意量表及創意自我效能量表以原始分數,重新編碼的原始分數及羅氐分數統計分析,研究結果揭示透過心理測量能比較三組對象在創意上的分別,提供新方法評核具潛能的藝術及設計學生、及畢業學生的職業導向指標。
【第二場次 (15:30-15:50)】
題目:杜威,藝術,羣體?
講者:王基信博士
講者介紹 :
王基信於多倫多大學修讀藝術管理及音樂歷史與文化,及後於嶺南大學完成其博士論文,以教育理論及心理學角度理解社區及社會中的藝術參與。王氏為《全人藝動》會員,該組織於2001開始於本港、內地及亞洲不同城市推動社群藝術計劃及訓練。2015年王氏獲亞洲畢業生獎學金(新加坡國立大學)及中英獎學金。現為香港知專設計學院講師
摘要 :
近年,「藝術家社群參與」此藝術範疇的工作在擴充,以至相關專上學術訓練亦日漸普遍,圍繞這範疇的理論基礎之研究及對話亦越見迫切性。究竟,有否一套美學和藝術的看法更有助我們理解「藝術家社群參與」呢?
史丹福哲學百科全書指出美國的教育家/美學家/社會哲學家杜威的美學觀是「讓更多人有更多更好的藝術體驗」。是次講座將介紹杜威對美學及藝術以至生活的看法,講者提出以此作為「藝術家社群參與」理論的基礎,期望促進該藝術範疇的思考及討論。
【第三場次: 公開討論 (16:00-17:00) 】
主持人: Tang Ying Chi 鄧凝姿 博士
鄧博士是藝術家、策展人及寫作人,亦為讀藝者之創辦人。
讀藝者:
讀藝者旨在設立一個有眾多可能性的研究平台,為藝術研究創造一個新的圖像。
https://www.artreaders.org/
V54年青藝術家駐留計劃:
保良局一直致力推動青年藝術文化發展,2005年更獲本局主席(2014-15)梁安琪女士,BBS借出位於跑馬地的一幢三級歷史建築法式大宅予保良局,開展「V54年青藝術家駐留計劃」。
https://childrenyouth.poleungkuk.org.hk
年青藝術記者計劃:
由讀藝者提議的計劃,旨在鼓勵年青人成為視覺記者,為觀眾提供第一手本地藝術資訊。