The Substation – Salon series – Abstraction and the City
July 7, 2017 @ 7:30 pm
9:00 pm
UTC+8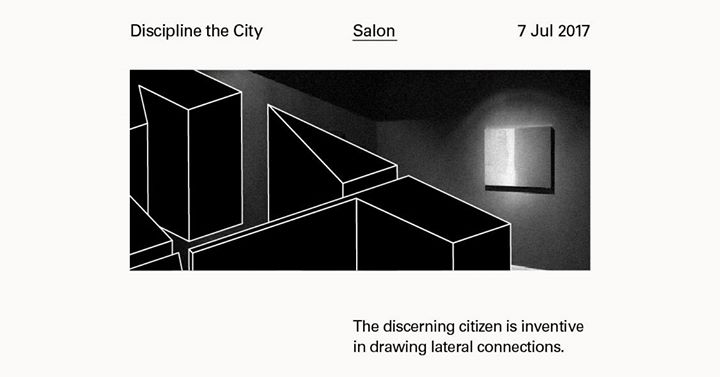 Abstraction and the City is a lecture from the Salon series, part of The Substation's Discipline The City program for 2017.
The utopia that is Singapore has been founded on an ideal social order and reflected in the regularity and standardization of urban textures. The works of local artists, Jeremy Sharma and Anthony Poon, are explored within the context of the structured impersonality of the urban fabric and the circumscribed modes of social life that has for long been associated with post-independence Singapore.
About the speaker
Louis Ho is a co-curator of the Singapore Biennale 2016, An Atlas of Mirrors, and a curator at the Singapore Art Museum, where his focus is on the art of Malaysia, Myanmar and Brunei. His first exhibition for the museum was the permanent collection show, After Utopia: Revisiting the Ideal in Asian Contemporary Art. Prior to joining the Singapore Art Museum's curatorial team, Louis Ho was an independent art historian, critic and curator. He also lectures at the National Institute of Education, and is a contributor to various art publications. He was trained in art history, and his research interests include Southeast Asian visual culture, the intersections between art and the social, and cinema.