The Ritz-Carlton – Artemis Art – Art Fair: Art Jakarta 2017
July 27, 2017 @ 3:00 pm
July 30, 2017 @ 9:00 pm
UTC+7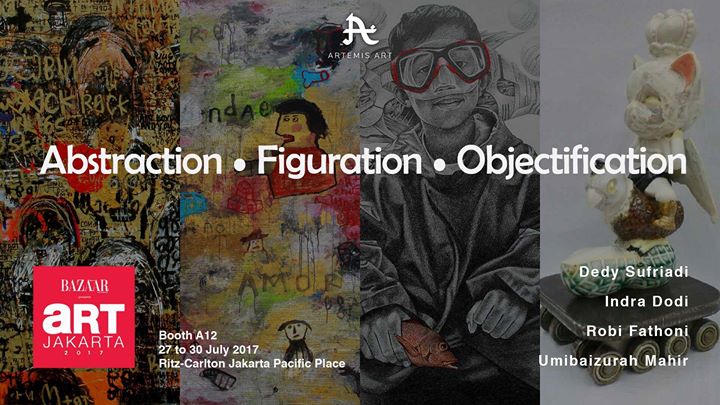 Formerly known as Bazaar Art Jakarta, Art Jakarta 2017 is the 9th edition of Indonesia's first and largest art fair. As it has been for the last several editions, the art fair takes place in the Grand Ballroom of Ritz-Carlton Jakarta Pacific Place. This year the fair will commence on July 27 and runs through the weekend until July 30.
Artemis Art made our debut last year, and this year we return with an expanded selection of works from four emerging visual artists from Indonesia and Malaysia: Dedy Sufriadi, Indra Dodi, Robi Fathoni, and Umibaizurah Mahir.
For further information on the artists and their artworks, contact us at info@artemisartgallery.com.
Related Events