The Long Museum West Bund – Mark Bradford – Los Angeles
July 27, 2019 @ 8:00 am
October 13, 2019 @ 5:00 pm
CST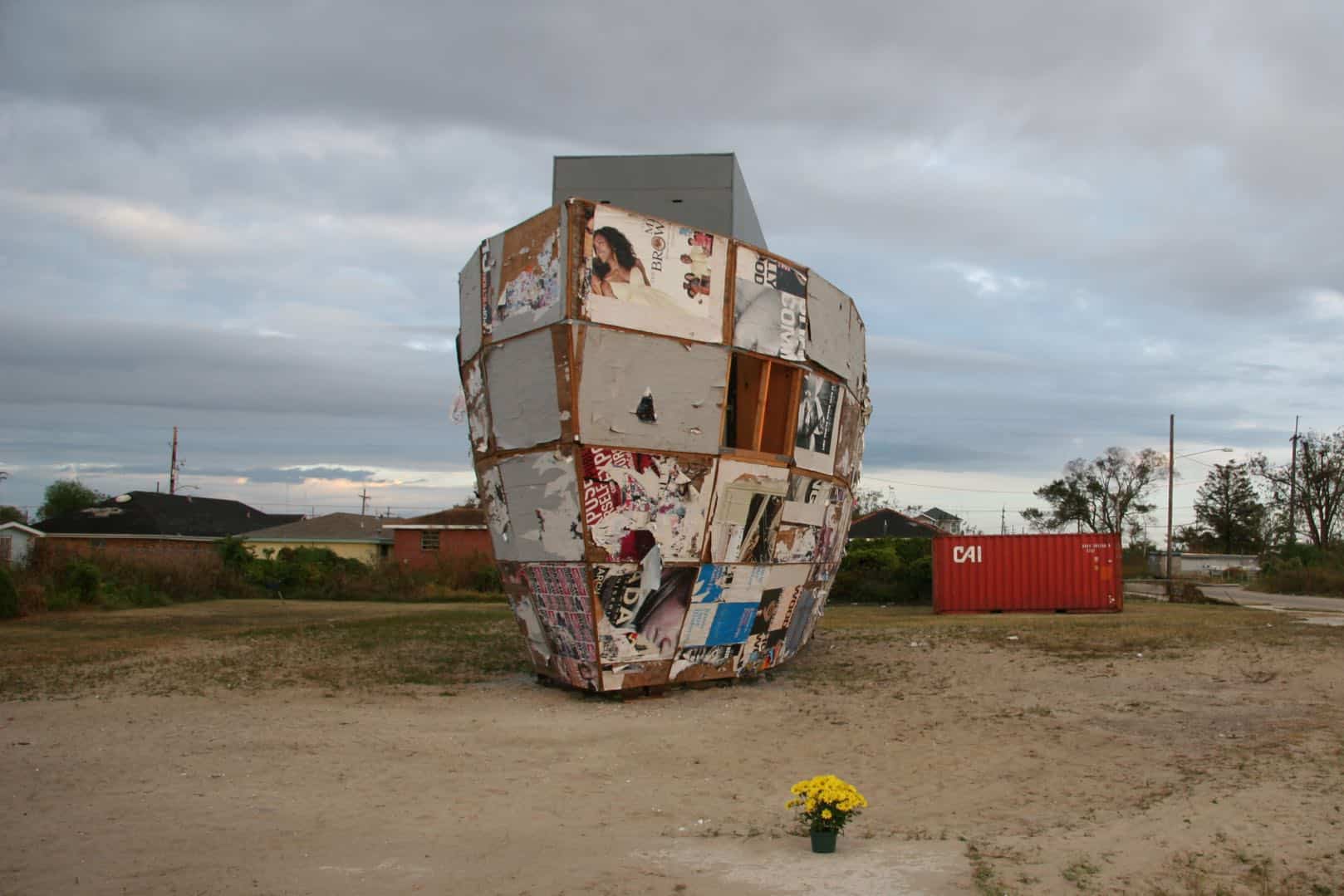 From 27th July 2019 to 13th October 2019, The Long Museum (West Bund) is pleased to present 'Los Angeles' by Mark Bradford, the artist's largest exhibition to date in China, named for the artist's hometown and where he continues to live and work. Organized by independent curator Diana Nawi, 'Mark Bradford: Los Angeles' is a site-specific exhibition that explores the evolution of Bradford's practice over the past decade, and his treatment of themes from present-day American culture.
The variety of media in which Bradford works reflects the artist's singular exploration of societal contradictions, which can move and inspire actions in the present day. He is arguably one of the most important American contemporary artists today for the ways his artwork resonates within the United States as well as on a global scale.
While best known for his abstract paintings and collage-based works, as the exhibition will highlight, Bradford has also developed a robust sculptural practice. 'Los Angeles' utilizes the first floor of the Long Museum's cavernous, large-scale galleries, including the first presentation of Mithra (2008) outside of the United States, a large-scale sculpture the artist conceived for 'Prospect.1' in New Orleans, LA.
Among the most distinguishable site-specific public sculptures to be exhibited in recent years, its boat-like shape, fashioned from weathered wooden panels salvaged from the wreckage of Hurricane Katrina, harkens the mythology of Noah's ark while simultaneously responding to the trials of a community that continues to live with the devastating aftermath of the 2001 flood. The significant work addresses themes of hope and devastation, community and conflict—themes that run through Bradford's practice.
The exhibition will also comprise an entirely new 'Waterfall' work, responding directly to the Museum's unique architecture. Its deconstructed painting strips will cascade down 12 meters from floor to ceiling, installed in the central double-height foyer space. Additionally, on display will be more than 30 large, spherical sculptures, a reference to globes, planetary constellations and a series of buoys.
Bradford's latest series of large-scale paintings (2018-2019), which aims to unpack the civil unrest experienced in 1965 Los Angeles during the Watts Rebellion, reveals the artist's evolving exploration of material and concept. These works are complemented by a series of smaller-scale compositions, which anticipate and push the vocabulary of this newest body of work.
"Mark's radical approach to painting, through both material and content, has established new terms and possibilities for the genre," says Nawi. "His works are gestural palimpsests of paint, canvas, paper, rope, and everyday materials; messily sublime objects that can be read as maps, artifacts, critiques, memorials, and manifestations of presence. They offer a striking interplay between form and surface, and notions of identity, site, and history."
'Mark Bradford: Los Angeles' is organized by Long Museum (West Bund) in collaboration with the artist's studio.
Throughout the run of the show, access to the exhibition will be free and open to the public, allowing for as many visitors as possible to experience Bradford's works in person. Free admission eliminates one barrier to art and speaks to the artist's social practice dedicated to providing opportunities for communities around the world.
About the artist
Born and raised in Los Angeles, California, Mark Bradford (b. 1961) is best known for his large-scale paintings that explore the sociopolitical potential of abstraction through a rigorous approach to painting. The artist's practice, self-described as 'social abstraction,' examines political and environmental conditions that continue to disproportionately affect the most marginalized populations.
Within both historical and contemporary frameworks, Bradford has created a significant body of work that elucidates these issues, such as the AIDS epidemic, the misrepresentation, and fear of queer identity, and systemic, institutionalized racism in America. Recycling 'tools of civilization' —merchant posters, newsprint, comic strips, magazines, billboards, and endpapers—many of Bradford's works are created by layering found materials and pop culture ephemera to fuse social indexes and cultural spheres, a technique he has used since graduating from the California Institute of the Arts in 1997.
Bradford's profound insight and inventiveness have established him as one of the most significant and influential artists of his generation, and he has been widely exhibited internationally as well as the recipient of numerous awards including the U.S. Department of State's Medal of Arts in 2014, his appointment as a National Academician in 2013, and a MacArthur Fellowship Award in 2009. In 2017, Bradford represented the US at the 57th Venice Biennale with 'Tomorrow Is Another Day,' and in November that same year, Bradford unveiled 'Pickett's Charge,' a monumental, site-specific installation for the Hirshhorn Museum and Sculpture Garden in Washington, DC. In 2018, Bradford was commissioned to create a site-specific work for the new US Embassy in London. Entitled 'We The People,' the work is comprised of 32 panels, every 10 square feet, featuring select text from the United States Constitution.