Tamçois by Loley @ The Jam Factory Bangkok
November 7, 2014 @ 7:00 pmDecember 13, 2014 @ 10:00 pm ICT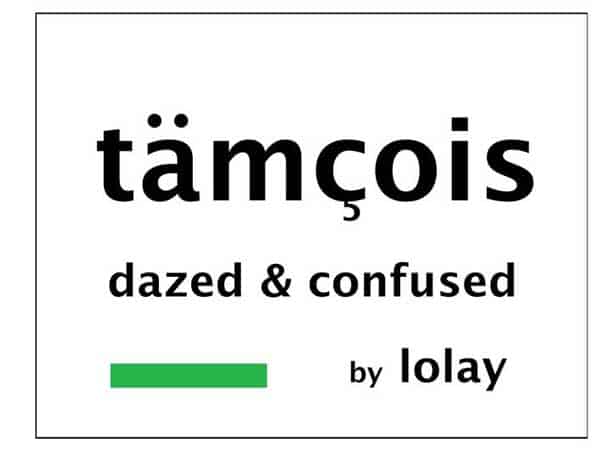 The Jam Factory Bangkok has pleasure in inviting you to the opening of the solo painting exhibition by Loley – Thaweesak Sritongdee
on Friday, November 7, 2014 from 7pm to 10pm
tàmçois (ตำซั่ว) Dazed & Confused
The Painting exhibition representing
Various thoughts toward quality of being human
Love, Sex, Desire, Death
..Complexity of life
In the condition that's full of confusion and perplexity
tàmçois (formulated by artist) is called tamsua
Tamsua is a kind of Thai papaya salad we adapted from laotian papaya salad. By adding rice noodles, pickle ,and bean sprouts, we create a new delicious and strong-flavored dish.
Tamsua is the mixture of the difference and diversity to make a new unique kind of food just like tàmçois
…..
The exhibition is held from November 8 to December 13, 2014
at THE JAM FACTORY GALLERY
On view Daily from 11 am to 8 pm
For more information
M : +66 83 665 6949
E-mail : gallery.thejamfactory@gmail.com
================================================
ขอเรียนเชิญท่านเข้าร่วมงานเปิดนิทรรศการแสดงภาพเขียน
งานแสดงเดี่ยวของศิลปิน โลเล – ทวีศักดิ์ ศรีทองดี
ในวันศุกร์ที่ 7 พฤศจิกายน 2557 ตั้งแต่เวลา 19:00 – 22:00 น.
tàmçois (ตำซั่ว) Dazed & Confused
นิทรรศการ ภาพเขียน ที่แสดงถึงความคิดหลายสิ่งหลายอย่างที่มี ต่อความเป็นมนุษย์ ความรัก เซ็กส์ ความปราถนา
ความตาย ความซับซ้อนของชีวิต
ในสภาวะที่เต็มไปด้วยความ มึนงง และสับสน
tàmçois อ่านว่า ตำซั่ว (บัญญัติขึ้นมา)
"ตำซั่ว" เป็นเมนูส้มตำ ที่ดัดแปลงส้มตำลาว โดยเพิ่มเส้นขนมจีน ผักดอง และถั่วงอก ลงไปด้วย
เป็นเมนูส้มตำชนิดดัดแปลงที่รสจัด อร่อย
รูปแบบและอาการ ของ "ตำซั่ว" คือความแตกต่าง หลากหลาย ที่มารวมกัน จนเกิดเป็นอาหาร ที่มีลักษณะเฉพาะในรูปแบบใหม่
เช่นเดียวกับ ผลงานชุด tàmçois!
…..
โดยนิทรรศการจะจัดแสดงขึ้นตั้งแต่
วันที่ 8 พฤศจิกายน – 13 ธันวาคม 2557
ที่ THE JAM FACTORY GALLERY
เปิดให้เข้าชม ทุกวัน เวลา 11:00 – 20:00 น.
ติดต่อสอบถามเพิ่มเติม
M : +66 83 665 6949
E-mail : gallery.thejamfactory@gmail.com
—————————————————-