Simon Lee Gallery Hong Kong – Heimo Zobernig
March 26, 2019 @ 8:00 am
May 9, 2019 @ 5:00 pm
HKT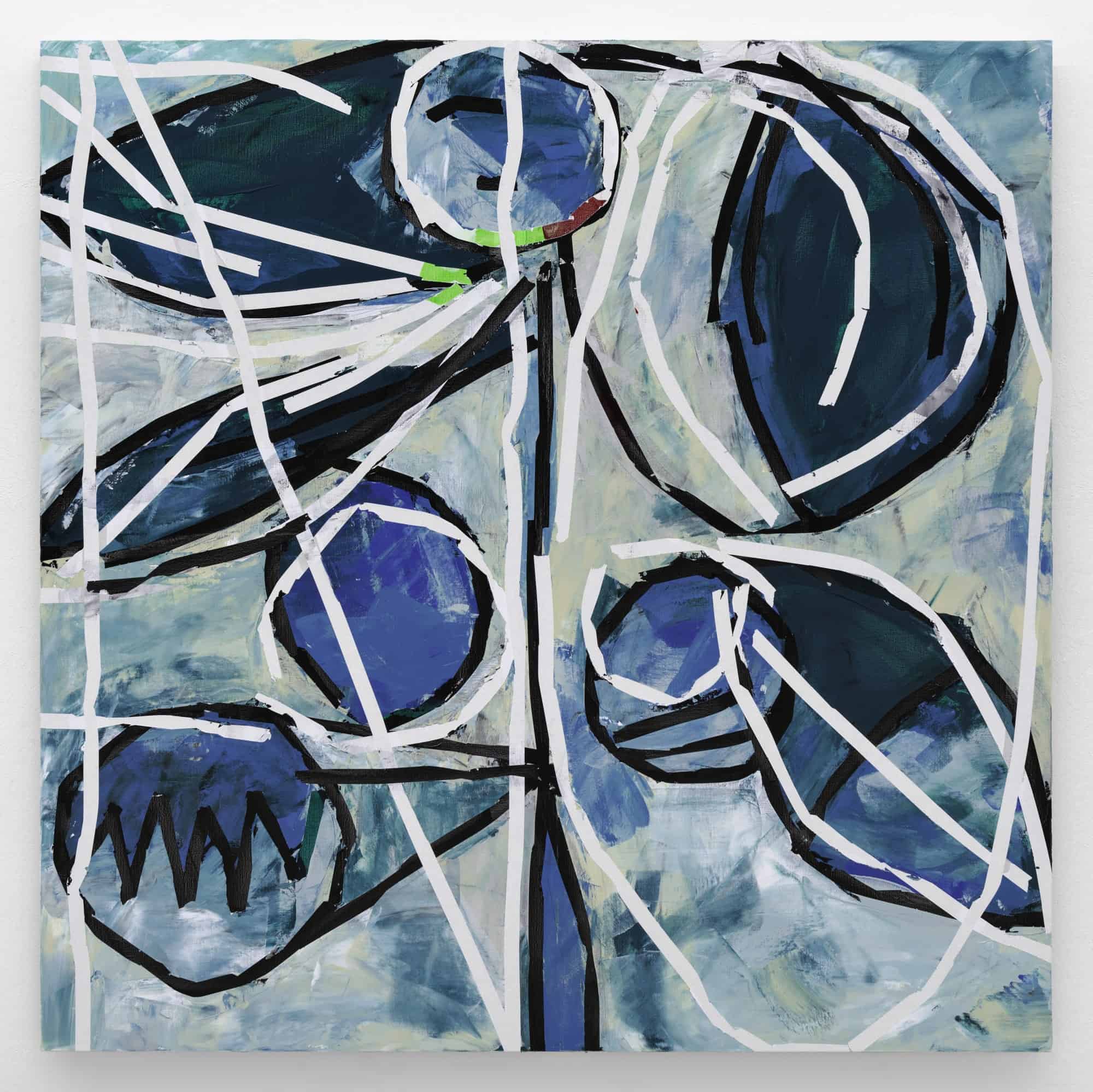 Simon Lee Gallery, Hong Kong, is proud to present a series of new paintings by Austrian artist, Heimo Zobernig, his first ever solo exhibition in Hong Kong.
For forty years Zobernig has conducted a thorough re-interpretation of the languages of formalism via an expansive body of work that moves seamlessly between an array of disciplines, from architectural intervention and installation to performance, film, video, sculpture, and painting.
While the artist draws on varied art historical movements, it is an interrogation of modernist tropes and subdivisions – color theory, the grid, the monochrome, geometric abstraction – that underpins his practice. A critical engagement with the way in which art is framed, both physically and conceptually, is central to Zobernig's artistic approach, which with its insistent subversion of established twentieth-century motifs and defiance of the confines of any one specific genre, evades easy categorization.
A commitment to painting anchors Zobernig's practice. His work in two dimensions is fundamentally absorbed in the history of European abstraction, often exploring the ideologies of artists associated with the refinement of modernist theory. Working within the parameters of a predetermined 200 x 200 cm format, Zobernig deconstructs formal codes surrounding the expressive potential of his medium. Following a visit to a Picasso exhibition at the Kunsthaus Zurich in 2011, the artist relinquished his grip on the grid for a new gestural freedom that continues to play with form, line, and color, expressed with a characteristic irreverence. This self-reflexive approach explores the potential and limitations of painting, at the same time as analyzing it within the context of its own display.
In these new works, Zobernig casts his gaze further afield, looking to the ways in which artists have quoted one another for generations upon generations. The series takes as its point of reference Pablo Picasso's interpretation of Edouard Manet's Le Déjeuner Sur l'herbe, which in turn was inspired in part by both Titian's Concert champêtre and The Judgement of Paris, an engraving by Marcantonio Raimondi, after Raphael. In Zobernig's rendition, the abstraction is heightened, and the male and female figures transformed into a complex play of forms. In another work, the artist reconstructs a still life of a flower by Picasso, with the addition of the word 'NO' rendered in the image lines; at once an acknowledgment and a negation, encouraging the viewer to perceive an alternative to the perception of nature offered in the original painting. Recurring motifs in several other works refer to landscape paintings by fellow Austrian artist Gustav Klimt, as well as the backgrounds of portraits by Manet.
香港 Simon Lee 画廊有幸呈獻奧地利藝術家海莫·佐伯尼格一系列新畫作,是次為藝術家首個香港個 人展覽。
過去 40 年,佐伯尼格透過全面的藝術創作,對種種的形式主義語言,進行了徹底的重新演繹,作品遊 刃於多個界別,從介入建築設計和裝置,到行為藝術、影片錄像、雕塑和繪畫也有涉獵。
縱然藝術家參考各式各樣的藝術運動,但其實是對現代派修辭和細分的一種審問——色彩理論、網格、 黑白單色、幾何抽象——是其創作的基礎。對藝術如何被裱幀/表述的批評性交涉,是佐伯尼格藝術取 向的核心,還有其對 20 世紀知名裝飾圖案的持續顛覆,和某一特定體裁限制的蔑視,逃避簡單的分類。
繪畫是佐伯尼格創作的重心。他的平面作品沉浸於歐洲抽象派的歷史中,經常探索參與雕琢現代主義理 論的藝術家,以及他們的意識形態。佐伯尼格在尺寸不超過預定 200X200 厘米的作品中,解構包圍在 其媒介表現潛力外的形式規範。2011 年,藝術家參觀蘇黎世美術館畢加索展覽後,放棄了他對網格的 執著,轉而追求動態的自由,繼續把玩形態、線條和色彩,以典型的不敬來表達。這一自覺的方式在探 索繪畫的潛力和限制,同時在其展示的背景下,進行自我分析。
新作品中,佐伯尼格把⺫光放得更遠,朝向一代接一代的藝術家,他們彼此之間如何互相引用。這系列 將畢加索演繹馬奈《草地上的午餐》(Le Déjeuner sur l'herbe)作為參考。此外,部份靈感來自提 香的 Concert champêtre 以及萊蒙特接拉斐爾手雕刻的 The Judgement of Paris。而佐伯尼格的演 繹,就更抽象化,男女人像轉化成複雜的形狀遊戲。換句話說,就是藝術家重構了一幅畢加索的鮮花靜 物畫,但在影像的線上寫上 NO 這個字;是一種認可,同時也是一種否定,鼓勵觀者以另類的方式觀看 油畫原作中,對大自然的看法。另外在幾幅作品中反覆出現的圖案,是參考了奧地利藝術家 Gustav Klimt 的風景畫,還有馬奈人像畫中的背景。
編輯注 關於海莫·
佐伯尼格
海莫·佐伯尼格 1958 年於奧地利出生,現時於維也納生活和工作。1977-1980 年於維也納美術學院修 讀;1980-1983 年則於維也納應用藝術大學升學。作品於世界各地廣泛展出,最近的大型個展包括:麻 省劍橋的 MIT List Visual Arts Center(2017);瑞典 Malmö 的 Malmö Konsthall(2016);奧地利 Bregenz 的 Kunsthaus Bregenz(2015);德國漢諾威的 Kestnergesellschaft(2014);盧森堡的 Mudam Luxembourg(2014);⻄班牙馬德里的 Museo Nacional Centro de Arte Reina Sofía(2012),其後再於奧地利 Graz 的 Kunsthaus Graz(2013)、瑞士蘇黎世的 Kunsthalle Zurich 和 維也納的 Essl Museum 展出(2011);以及在葡萄牙里斯本的 Fundação Calouste Gulbenkian(2009)和英國 St Ives 的 Tate St Ives(2008)進行的兩場相關的演述。2015 年,Zobernig 獲 選為第 56 屆威尼斯雙年展的奧地利代表藝術家。曾奪得 Frederick Kiesler 建築藝術獎(2010)和 Roswitha Haftmann 獎(2016)。2016 年同年,其書籍、海報和⺫錄設計結集成 catalogue raisonné,由 Malmö Konsthall 和科倫的 Verlag der Buchhandlung Walther König 出版發行。
關於 Simon Lee 畫廊
Simon Lee 畫廊 2002 年於倫敦梅費爾(Mayfair)成立。 畫廊代理對概念藝術有廣泛興趣的演出者, 涵蓋不同世代以及創作媒介,包括雕塑、繪畫、錄像和攝影。 畫廊旨在向全球觀眾展示其代理演出者 的創作,並定期策劃歷史作品展和群展,呈獻當代藝術實踐和觀念變化的同時,與不同時代背景的演出 者拓寬對話。在英國的發展外,Simon Lee 畫廊於 2012 年,在香港設立了海外第一個固定空間,開展 了一系列的獨立專案,為香港及亞洲的觀眾介紹國際演出者的創作。2014 年,畫廊在紐約東 64 街的一 座聯排屋一樓設立了辦公室和私人參觀空間,2017 年把空間改造為全年舉辦獨立展覽和活動的空間, 透過不同組合的群展和個展,展出新晉和知名藝術家的作品。