Gagosian Gallery Hong Kong – Cézanne, Morandi, and Sanyu
March 26, 2019 @ 8:00 am
May 11, 2019 @ 7:00 pm
HKT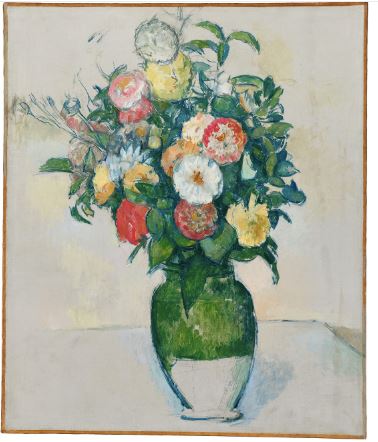 I have always believed that painting is concerned with visual observation—a process that primarily relies on seeing and feeling rather than on language. I hope that viewers can become aware of this process and that they themselves are able to understand painting through observation, in the process unlocking their own unique perspectives.
—Zeng Fanzhi
While there are many artists that I like, Cézanne, Morandi, and Sanyu have consistently stimulated my love for painting and also helped me to resolve many problems in my own work.
In my opinion, color, form, and subject are tightly intertwined in Cézanne's work, and this is what separates his perspective from that of his predecessors. Morandi further developed this technique, through his use of both the horizon line and purposefully pale colors to blur the boundaries between the abstract and the figurative, geometry and flesh.
Sanyu's approach to painting is remarkably similar to both Cézanne's and Morandi's; however, his method is inherently Eastern—he uses oils to paint the inks in his heart. A fascinating visual trajectory can be traced between these three formidable artists' works. It not only inspires subsequent artists but also continually challenges the viewer to interpret painting anew.
I did not take these observations from a book but came to them by looking at the artworks themselves. Ideally, I hoped to be able to use visual rather than linguistic tools to present the details that I had observed. As artists, we often work in this manner, repeatedly enlarging a detail that our eyes have noticed, processing it and returning to it at a later point to see whether or not another side has been revealed.
I believe that this process can explain how the painting came to be where it is today. Contemporary painting often places importance on the present and the future, but this does not stop artists from seeking links with the past as well. Innovation is not simply plucked out of thin air.
Perhaps this is not the kind of exhibition that you had imagined, and perhaps I am not the type of curator that you had expected. As a painter myself, I have chosen to curate an exhibition of paintings to express my own response to these three important painters' works.
Curated by Zeng Fanzhi
About the Gallery
Larry Gagosian opened his first gallery in Los Angeles in 1980, specializing in modern and contemporary art. Five years later, he expanded his activities to New York, inaugurating his first Chelsea gallery with an exhibition of works from the Pop art collection of Emily and Burton Tremaine. From 1989 to 1996 he owned a gallery at 65 Thompson Street in SoHo with the renowned dealer Leo Castelli, where they showed Ellsworth Kelly, Roy Lichtenstein, Bruce Nauman, and other preeminent artists of the postwar generation.
In thirty years Gagosian has evolved into a global network with sixteen exhibition spaces in New York, Los Angeles, San Francisco, London, Paris, Geneva, Rome, Athens, and Hong Kong, designed by world-renowned architects including Caruso St John, Richard Gluckman, Richard Meier, Jean Nouvel, Selldorf Architects, and wHY Architecture.
Gagosian's vibrant contemporary program features the work of leading international artists including Georg Baselitz, Ellen Gallagher, Andreas Gursky, Anselm Kiefer, Jeff Koons, Takashi Murakami, Ed Ruscha, Richard Serra, Taryn Simon, Rachel Whiteread, and many others.
Additionally, unparalleled historical exhibitions are prepared and presented on the work of legendary artists such as Francis Bacon, Alexander Calder, John Chamberlain, Willem de Kooning, Lucio Fontana, Helen Frankenthaler, Alberto Giacometti, Roy Lichtenstein, Piero Manzoni, Claude Monet, Henry Moore, Jackson Pollock, David Smith, Cy Twombly, Andy Warhol, and others. A series of groundbreaking Picasso surveys curated by John Richardson has been attended by hundreds of thousands of visitors in New York and London.
The gallery publishes scholarly exhibition catalogs and artist monographs, as well as catalogs raisonnés. Since 2012, an innovative and engaging magazine on the gallery's art and artists has been published four times per year.