OCAT Institute Beijing – The Abode of Anamnesis
March 8, 2019 @ 8:00 am
June 9, 2019 @ 5:00 pm
CST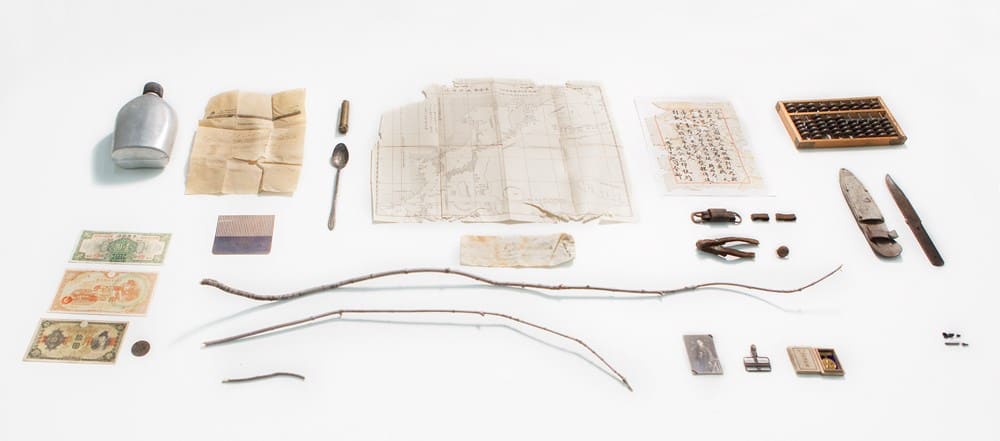 OCAT Institute is pleased to announce the opening of the exhibition The Abode of Anamnesis on March 8, 2019, at 5:00 pm. The Abode of Anamnesis is the realization of Picturing Histories: Historical Narratives in Contemporary Chinese Photography, the winning proposal of OCAT's inaugural Research-based Curatorial Project. After 3 months of planning and development, it will be open to the public for the first time this March.
As a writer and curator, He Yining has always been interested in the way in which photography is able to freely straddle the boundaries of contemporary art, responding to and raising questions about contemporary and historical social issues through effective, diverse, and interdisciplinary means; narrative theories in photography have also been a focus of her research in recent years. As part of her research project, the current exhibition will revolve around practices based on contemporary photographic narratives; in addition to shedding light on the development and characteristics of the photographic medium in the context of postmodern visual narratives and pointing out the similarities and differences between the narrative functions of photography and other media, the exhibition will also explore the complex relationship between history, memory, archive and photographic narratives.
In recent years, photographers around the globe have begun to break the conventional linear sequence in the construction of photographic texts, opting for a new wave that allows multiple narrative strategies of the real or the fictional. They fuse documents, historical photos, texts, and carefully-constructed images, taking viewers to times and places in the past, to boundaries that can or cannot be told. This kind of practice not only reflects the artists' interest and urgent desire to delve into history but also reveals the space that has been opened for photographic practices by the richness of social and cultural environments in history.
The Abode of Anamnesis focuses on several cases in Chinese contemporary art that enter historical narratives through photography. The exhibition seeks to analyze the context in which the current trend occurs, to examine the creative strategies adopted by different artists and to explore the unique viewpoint photography offers in the construction of historical narratives from different angles. By means of exploring histories of individuals and families, historical events, discussing varied historical episodes, or even reflecting on the theme of photography as a medium of historical narratives, the artists in this exhibition think of themselves as archaeologists and approach their subjects from various perspectives. While revisiting, rewriting, and reconstructing history, they have also been searching for more specific cultures.
During the exhibition, a variety of forums, workshops, talks, and other events will be held in the spirit of promoting cross-media and cross-disciplinary research on theories of visual narratives. An exhibition catalog containing the contents of the aforementioned events will be published by the end of the exhibition.
OCAT研究中心荣幸地宣布,展览"记忆寓所"将于2019年3月8日下午5点开幕。"记忆寓所"即OCAT研究中心发起的首届"研究型展览策展计划"的优胜方案"描绘历史:中国当代摄影中的历史叙事"的汇报展览,经过历时近三个月的深化,正式呈现于公众面前。
作为摄影史学者,策展人何伊宁一直关注摄影作为一种出入于艺术自由的实践,在回应和提出与历史及当下相关的社会议题时的有效性、多样性和跨学科性,摄影叙述理论亦是其近期主要的研究议题。本次展览作为其研究计划的一部分将围绕着当代摄影叙事的实践展开,关注摄影媒介在后现代视觉叙事语境内的发展和特征,以及其与其他媒介在叙事功能上的异同;同时指向历史、记忆、档案与摄影叙事之间的复杂关系。
在近些年来全球摄影的叙事浪潮中,摄影实践者们开始利用照片对历史中的个人故事、事件或片段进行探究,时常将档案、历史照片、文字和精心建构的图像与物件融合起来,运用真实或虚构的叙事策略将观者的视角带向过去的某时某地,以及那些能说不能说的边缘,既体现出艺术家对历史考察的兴趣和急迫性,同时也体现出历史中丰富的社会、文化环境对于摄影实践所开放的空间。
展览"记忆寓所"聚焦中国当代摄影中主要运用摄影进入历史叙事的若干案例,试图通过对产生这种潮流的原因进行语境分析,考察诸位实践者所运用的不同策略,并从不同角度来探索摄影在历史叙事中所提供的独特视角。从探索个人和家庭历史,到探究历史事件,再到讨论历史中的片段,甚至是反思照片作为历史叙事媒介的主题,参展艺术家将自己视为考古学家,纷纷从不同叙事角度切入,在回顾、改写和重构历史的同时,延伸出他们对更具体、广泛文化的追溯。
展览期间还将举办研讨会、工作坊、讲座等相关活动来推进跨媒介、跨学科之间的视觉叙事理论研究。展览的同名出版物将收录上述活动的成果,于展览结束同期出版。
Symposium Agenda
2019.03.08
The Research, Writing, and Practice of Postmodern Visual Narrative
Time:10:00-16:30
Venue: Auditorium, 1st Floor, OCAT Institute
The symposium for the exhibition will take place at the OCAT Institute on the opening day of the exhibition. Centered around the theme "The Research, Writing and Practice of Postmodern Visual Narrative", the symposium consists of two different panels: "Narrative Turn in Contemporary Art: Theory and Practice" and "Vision of Contemporary Photographic Narrative". Researchers from various disciplines in China and abroad are invited to talk about different issues related to the research, writing, and practice of visual narratives in the global art industry, with the aim of promoting cross-media and cross-disciplinary research on theories of visual narratives.
Panel I: 10:00-12:20
Narrative Turn in Contemporary Art: Theory and Practice
From the 1990s to date, researches on postmodern narratives have been flourishing in fields such as literature, film and video art for nearly 30 years. Theories born in different areas of study, including semiotics, art history, and iconology, are widely used in the research and writing of visual narratives and have deepened the dialogue between different cultures and disciplines. At the same time, artists are constantly redefining the boundaries of visual narratives through the use of new media, ingenious constructions of their work and creative ways of presentation. "Narrative Turn in Contemporary Art: Theory and Practice" focus on the research and practice of narratives in contemporary art in China and the West. The panel will explore different media such as film, video, and photography as well as their connection to traditional literary narratives and the mutual construction between the two.
10:00-11:30 Guest Talks
Moderator:Wang Huan (Writer, Curator, Winner of the Fifth International Awards for Art Criticism)
Speakers:
Long Diyong (Professor, Department of Art Theory, School of Art, Southeast University)
Lu Mingjun (Associate Professor, Department of Art Studies, Sichuan University)
Yang Beichen (Researcher of Contemporary Art and Film, Lecturer of Drama Literature Department, Central Academy of Drama )
Zhu Xinwei (Lecturer, School of Foreign Languages, Beijing Forestry University)
11:30-11:45 Coffee Break
11:45-12:20 Panel Discussion
Guests: Wang Huan, Long Diyong, Lu Mingjun, Yang Beichen, Zhu Xinwei, Yang Yuanyuan, Chen Min, Dong Yuxiang, He Yining
Panel II: 14:00-16:30
A vision of Contemporary Photographic Narrative
Communicating meanings through elaborately constructed images and incorporating photos into macro- or micro-narratives by freeing them from their representational functions and reordering them are both strategies used by creators of contemporary photographic narratives in their attempt to break from traditional narratives. Due to the richness of the photographic language and its complicated relationship with other narrative media, "Vision of Contemporary Photographic Narrative" will focus on a series of questions closely related to contemporary photographic narratives: Can we use postmodern theories on narrative in the formulation of a set of analytic strategies for image narratives? Why should we construct narratives through photography when video art has been fully developed? What do photographic narratives have in common with literary and cinematic narratives and what are the differences? Does the popularity of photobooks worldwide play an important role in the current trend of photographic narratives?
14:00-15:00 Guest Talks
Moderator: He Yining (Researcher, Curator)
Speakers:
Greg Battye (Adjunct Professor, Faculty of Arts and Design, University of Canberra)
José Luís Neves (Belfast School of Art, University of Ulster)
Shi Zhen (Artist, Independent Publisher)
He Bo (Artist, Editor of Chinese Photography Magazine)
15:30-15:50 Coffee Break
15:50-16:30 Panel Discussion
Guests: Greg Battye, José Luís Neves, Shi Zhen, He Bo, Li Lang, Zhu Lanqing, He Yining