S Gallery Bangkok – Kobored Art Exhibition
September 10, 2015 @ 6:00 pmOctober 5, 2015 @ 9:00 pm ICT
Free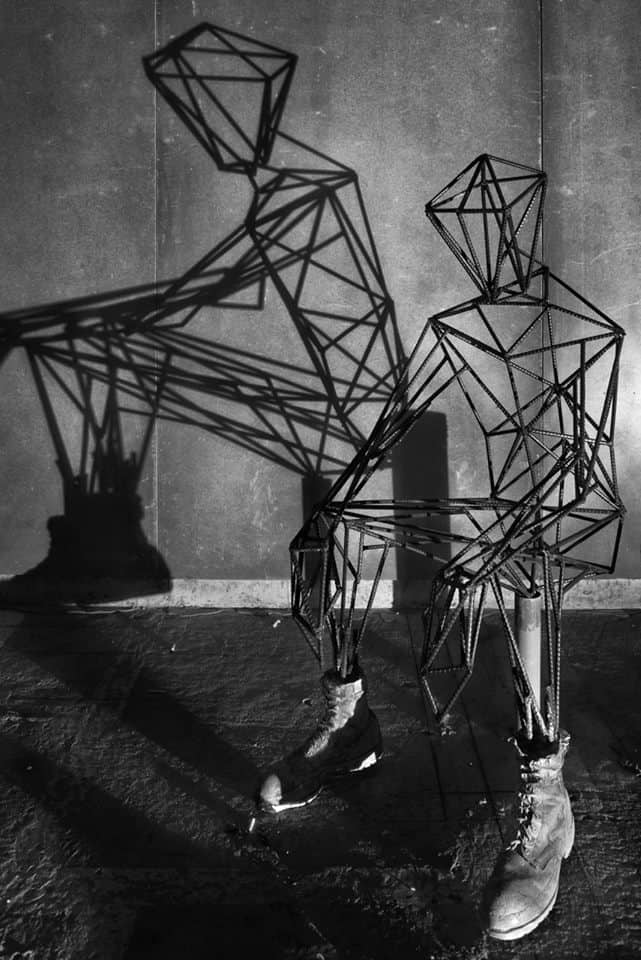 Dear Friends, Collectors and Art Lovers,
We are pleased to announce the opening of "Shades of Shadow", a new solo show at S Gallery in honor of Thai artist PONGPASSAKORN KULTHIRATHUM aka KOBORED.
Please join us for the opening on the 10th of September, the opening ceremony will start at 6:00pm. Black & White cocktails and Rainbow Canapés will be served during the event.
At 10h30, the S Gallery will become a club scene with amazing electronic music and will host guests DJs until 1am.
Look forward to seeing you here.
Sofitel Bangkok Sukhumvit
189 Sukhumvit Road Soi 13-15
Klongtoey Nua, Wattana
Bangkok, Thailand
Opening hours 10am-10pm
Shades of Shadow
"For some to see, there must be light. But I see light differently, I see in darkness." – KOBORED
Our vision is fed by photons that come from our environment and reconstruct images on our retina. Why not work with this light, the very essence of our existence and its materialization in the world surrounding us?
"Darkness might be seen as frightening or profound beauty.
Darkness provokes my curiosity and fascination to create art, using what one cannot see."
Shades of Shadows Video Mapping exhibition by KOBORED at the S Gallery relates to the subject of imagination in light and darkness based on the artist expertise in Projection Mapping. 6 Video Mappings will be created for the shows based on his vision of modern society. To see the darkness in a different light.
PONGPASSAKORN KULTHIRATHUM a.k.a KOBORED is a visual artist, motion-graphic designer and a complete artist that doesn't stand in one way.
He graduated with a Bachelor of Arts in Visual Communication Design at Rangsit University, Bangkok. In 2002, He formed a collaborative graphic designer group called "Criminographic" which experimented with graphics media to produce artwork. "Criminographic" was the vehicle used to oppose the commercial application of graphics design taught in University. Upon graduation in 2003, He formed the multi-disciplinary design group called "B.O.R.E.D" (Band Of Radical Experimental Design), which allowed artists and designers the freedom to produce graphic and motion-graphic work that escaped the restrictions of their corporate design work.
Pongpassakorn worked with artist from london called "D-fuse" for the project, "Re-Imagining In the city", an audio-visual project which explored how Thai-international artists have shaped Bangkok city and translated those visions through the use of digital and other emergent technologies . In 2009 in Sydney , he worked with Malaysian-Australian performer artist, WeiZen Ho as a Visual Mapping performer in "The Borrowed language" project. The exhibition was about people who migrated to Australia and lost their original cultural identities.
One of his project was the 2011 Mapping Festival in Geneva, Switzerland where Pongpassakorn won the 1st mapping vj contest.
Currently, He is most interested in bringing together all his skills and experience for experiment project visual mapping in public space and visual installation performances that are not limited to screen-based.
Pongpassakorn specialises in motion graphics such as 3D Mapping and has extended this unique skill to create visuals for many Thai and International art projects.
With Pongpassakorn, paintings and sculptures are no longer static in the common sense but definitively animated with a powerful light and our intimate internal energy. His art incarnate the twilight zone closely hidden in our consciousness. As the modern society is drying up the world with a sometimes too rational and gray spirit, Pongpassakorn is saving us in reactivating the everyday fantasy with his creativity and granted the grace of a re-enchanted reality!
Science tells us nowdays what mystics of all times ever told : light is vibration and the wave frequency determines the color. Sound is also vibration… so it's light! Let's be mesmerized in joy and unbounded creativity and follow the Thai enlighter Ponpassakorn that transcend the lyrical abstraction into a glorious numerical explosion serving Artwork.