Osage Hong Kong – Madagascar 200,000,038 Years of Beauty
September 6, 2017 @ 10:30 am
6:30 pm
UTC+8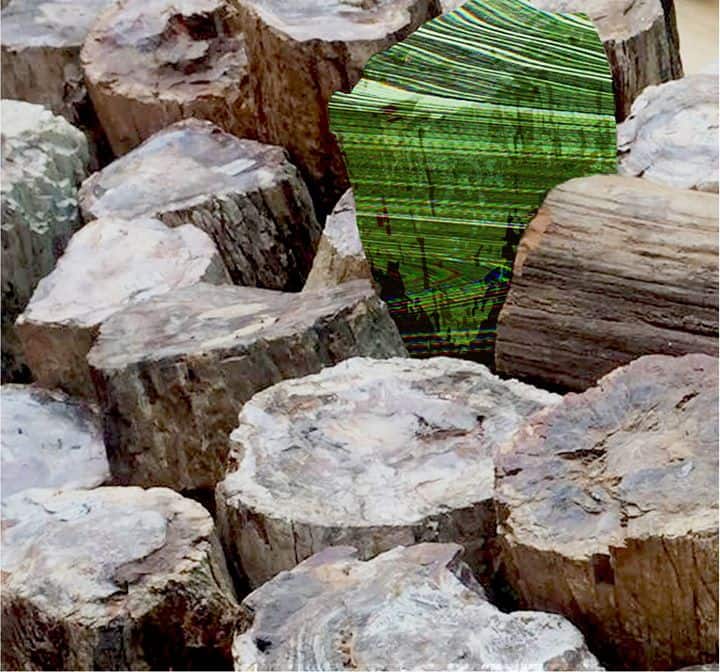 Two hundred million years ago trees fell in the forests of what later would become the island of Madagascar. Over vast periods of time, these trees were transformed into fossils known as petrified wood.
Some of these fossils still look like wood on the outside but when cut and polished take on the quality of precious stones.
Sixty-five million years ago at the end of the Cretaceous period, the group of sea creatures known as Ammonites became extinct along with the dinosaurs. These are now the most widely known fossil and are found in significant numbers in Madagascar where they display a distinctive iridescence.
Thirty-eight years ago the Chinese-Malagasy artist Chan Sicpo became a full-time artist. He is a naive self-taught artist and his work reflects the colours of the people of Madagascar and the land that sustains them.
Before becoming an artist Chan was a miner, excavating for fossils and gemstones, and his work relates also to these colours and textures of his adopted country.
Exhibition opening: September 6, 2017
Time: 10:30 a.m. – 6:30 p.m. (Monday – Saturday)
2.30 p.m. – 6:30 p.m.(Sunday)
Venue: Osage Hong Kong, 4/F, 20 Hing Yip Street, Kwun Tong, Hong Kong