Karin Weber Gallery – The Sound Of Silence
September 6, 2017 @ 6:00 pm
September 30, 2017 @ 9:00 pm
UTC+8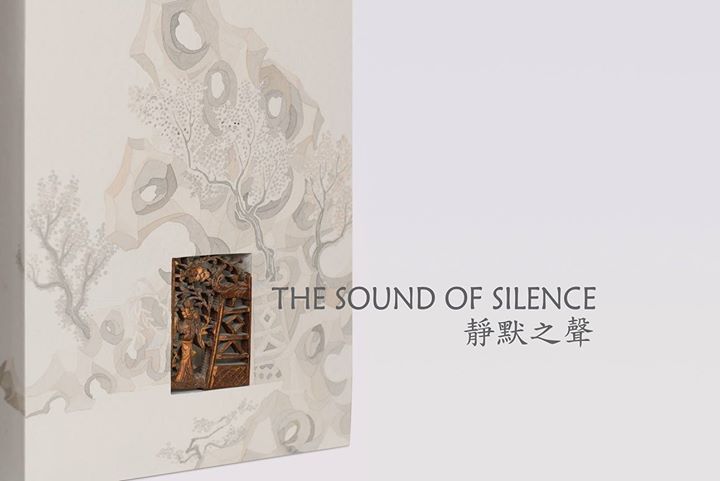 Opening reception on Wednesday 6th September 2017 6-9p.m.
Exhibition period from 7th to 30th September 2017.
In her first exhibition with Karin Weber Gallery, 'The Sounds of Silence' Li Ting Ting presents a body of work that includes her signature still-lives and landscapes, as well as works incorporating woodcarvings. There is a sense of blurring of boundaries in Li Ting Ting's paintings as traditional Chinese ink painting techniques fuse with modern themes, almost creating a new genre of art. Her paintings have a whimsical, fairytale feel to them that is part classical and part pop. This evolution of a new style is a tribute to the artist's creativity and sensitivity. "There are many interesting things about ink painting. Once you get into it, the fascination is irresistible," says Li.
Li Ting Ting celebrates and glorifies the humble objects of daily use by reverentially turning them into centrepieces in her still-life paintings. However, rather than creating classical compositions, her contemporary renditions are infused with a sense of life and movement. Li's works have a poetic feel to them as shoes, statues and crowns are uplifted into delicate, ethereal forms with the timeless elegance of Chinese ink painting.
Using wood carvings among her works creates a conversation between another's creativity and her own. The resulting fusion of voices produces a profound stillness that draws the viewer in to listen to the sounds of silence and interpret them with their own imagination.
About the Artist:
Born in 1982 in Shanxi, China, Li Ting Ting graduated with a BFA from the College of Arts, Shanxi Normal University, China in 2004. She pursued her studies to obtain an MFA from the College of Art, Renmin University of China in 2007. The artist currently lives and works in Beijing. During her ten years of art practice, she has achieved a considerable mastery over her medium and techniques. Her love for fashion and unique combination of modern subjects with a traditional technique has resulted in a bold and "cool" evolution of Chinese ink painting. Li Ting Ting has succeeded in creating a niche and reputation for her work both locally and internationally. Her paintings are in the collection of Today Art Museum in Beijing, The Origo Collection and White Rabbit Gallery in Sydney.
開幕酒會 2017年9月6日( 星期三 ) 晚上6時至8時
展期 2017年9月7-30日
李婷婷於凱倫偉伯畫廊的首個展覽「靜默之聲」將會展出一系列著名的靜物、風景畫以及加入木刻元素的作品。李婷婷的作品充滿在邊界遊走的意味,傳統的技法結合現代的題材創出新類型的藝術。她的作品蘊藏異想天開、半古典半流行的水墨風格足以體現藝術家的想像力與敏銳度。李氏:「水墨是個非常有趣的媒介。當你接觸它後,其魅力是無可抵抗的。」
李婷婷的畫作以平凡物品為中心,藉此歌頌讚美日常物。她以新穎的技法演繹水墨,為筆下的物件注入古樸以外的生氣。她的作品充滿詩意,鞋子、雕像和皇冠均被描繪得細緻優雅,充滿恆久典雅的韻味。
作品中的木刻元素產生出另一種與藝術家自身的對話。當中的融合產生強烈的寧靜感,把觀者拉進作品內細聽它的靜默之聲,讓他們以想像演繹作品。
藝術家介紹
李婷婷,1982年出生於中國山西。2004年畢業於山西師範大學藝術學院,2007年畢業於中國人民大學藝術學院獲藝術碩士。現工作並生活於北京。經歷十年藝術創作的光景,李婷婷以精湛的水墨技法混合時裝及現代的元素創造出李氏獨有的中國水墨畫,其作品亦曾於國內及國外展出。作品被北京今日美術館、山藝術基金會及澳洲悉尼白兔美術館收藏。