OCTOPODA @ La Fête Galleries Night @ JAM Bangkok
July 5, 2014 @ 8:00 pm11:00 pm ICT
FREE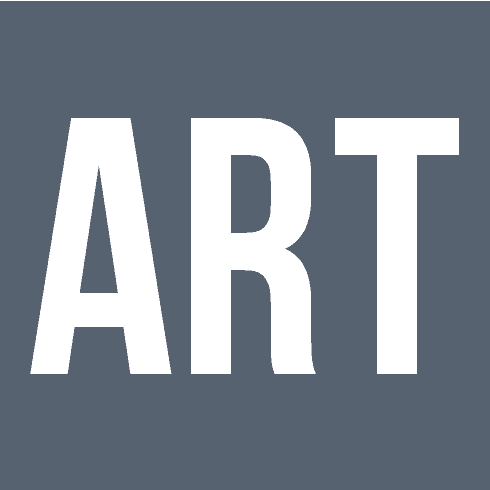 Octopoda จะเป็นส่วนหนึ่งของงาน La Fête 2014 (Franco-Thai Cultural Festival) Gallerie's Nigh สำหรับใครที่ยังไม่เคยเห็นงานศิลปะสีนำ้ครั้งแรกของ โมนา (ปิยะนุช Ahmeda พวงพุฒ) และงานสื่อผสมของเธอ ครั้งนี้เป็นโอกาสที่ดีที่จะได้มาสัมผัสงานของเธอดู
พิเศษ โมนา ศิลปินเจ้าของรูปปลาหมึกยักษ์จะมาวาดรูป portrait สไตล์ Octopoda แบบสดๆ ให้ผู้มาร่วมงานผู้โชคดี 10 ท่านด้วย พร้อมสนุกกับเพลงร็อคยุค 60s และ 70s กับดีเจ DJ Somarange (Goodcat/Soma)
Octopoda installation will be part of La Fête 2014 (Franco-Thai Cultural Festival) Gallerie's Night. If you haven't already seen the debut watercolour exhibition of Mona (Piyanuch Ahmeda Pungput) or the mixed media installation at Jam then this would be a great opportunity to check it out.
Throughout the night exhibiting artist Mona will be doing live portrait, Octopoda style drawings for 10 lucky Galleries Night guests and DJ Somarange (Goodcat/Soma) will be spinning 60s & 70s rock.
La Fête Gallerie's Night
https://www.facebook.com/galleriesnight
▬▬▬Octopoda▬▬▬▬▬▬▬▬▬▬▬▬▬
แนวคิดแรงบันดาลใจของโมนา
ความเศร้าในวันฟ้าหม่น อาจมีสายฝนกระหน่ำซ้ำเติม เปรียบเสมือนอุปสรรคของชีวิตที่ถูกลิขิตด้วยชะตากรรม ปลาหมึกซึ่งมี 3 หัวใจเสมือนตัวยึดเหนี่ยวสร้างพลังให้ชีวิตต้องก้าวเดินต่อไป แม้หัวใจหนึ่งแหลกสลายคงเหลือไว้สองดวงเพื่อต่อเติมสร้างเกราะป้องกันให้ปลอดภัยกว่าที่ผ่านมา ทุกสิ่งนั้นทำให้ฉันยืนหยัดด้วยความแข็งแกร่ง
Mona explores the concept of the giant octopus as the protector. In this scenario Octopoda metaphorically lends it's heart – as it has literally 3, to the female protagonist making her stronger when she is emotionally hurt.
▬▬▬Mona (ปิยะนุช Ahmeda พวงพุฒ)▬▬▬
อาศัยและทำงานอยู่ในกรุงเทพฯ จบการศึกษาจากมหาวิทยาลัยเทคโนโลยีพระจอมเกล้าพระนครเหนือ สาขาตกแต่งภายใน โมนาได้นำทักษะในการวาดภาพและออกแบบที่เคยเรียนรู้และฝึกฝนมาปรับใช้ในงานคอมพิวเตอร์กราฟฟิคและวาดภาพ เธอทำงานทั้ง2อย่างไปพร้อมๆ กัน และค้นพบว่าเธอหลงใหลและมีความสุขกับการวาดภาพล้อ ภาพเหมือน และภาพประกอบ
กว่า5 ปี ที่เธอทำงานด้านศิลปะอย่างเต็มตัว โดยสร้างสรรค์ผลงานลายเส้นอย่างมีเอกลักษณ์จนถึงปัจจุบัน ซึ่งช่วงหลังมานี้เธอเริ่มหันมาสร้างสรรค์ผลงานโดยเทคนิคการใช้สีน้ำมากขึ้นเพื่อนำมาจัดทำนิทรรศการในครั้งต่อไป เพราะเธออยากเผยแพร่ผลงานสู่ผู้คนที่หลากหลาย
Emerging half Thai, half Libyan illustrator Mona lives and works in Bangkok. Graduated from Faculty of Decorative Art, King Mongkut's University of Technology. Originally pursuing a career in graphic design and drawing, she further developed her skills in illustration doing caricature and portrait work, drawing her influences from pop culture. Over the last 5 years she has sold over 7,000 hand drawn works.