NTU Centre – In Conversation with His Excellency Mr Anote Tong
March 6, 2018 @ 5:30 pm
8:00 pm
UTC+8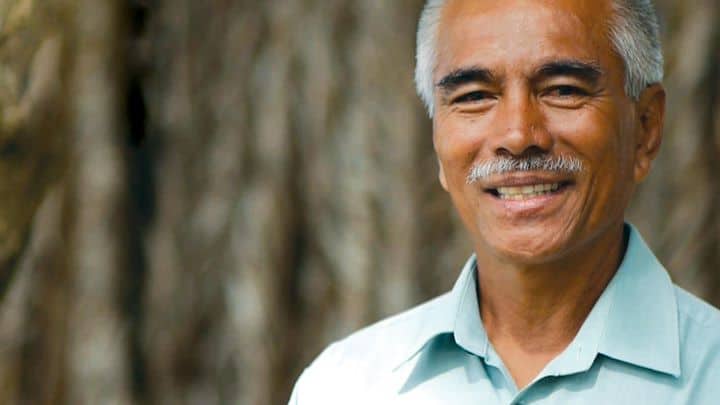 CLOSING CEREMONY OF THE EXHIBITION THE OCEANIC
Climate Change and the Pacific: In Conversation with His Excellency Mr Anote Tong, former President of The Republic of Kiribati
Welcome Addresses by:
Ute Meta Bauer, Founding Director, NTU CCA Singapore and Professor, School of Art, Design and Media, NTU
David Emmett, Regional Head of Asia Pacific and Senior Vice President of Conservation International CI)
Robert Baigrie, Senior Director, Corporate & Ecosystem Finance, CI
Free admission.
Limited capacity.
RSVP via Peatix by Thursday, 1 March 2018: https://in-conversation-anote-tong.peatix.com/
NTU Centre for Contemporary Art Singapore's exhibition The Oceanic comes to an end on 6 March. It has been the Centre's most well-attended exhibition to date and we are deeply honoured to have His Excellency Mr Anote Tong join us for the closing ceremony.
Mr Tong will share his powerful story as a climate activist and politician to Kiribati, a country of 33 islands composed of 99.98% ocean. Following his three terms as President of Kiribati, His Excellency continues his advocacy for the challenges posed by climate change to the Pacific Islands as a self-proclaimed "rational radical," raising global awareness for this increasingly devastating threat of sea level rise and the urgency to collectively find solutions.
While in leadership, Mr Tong expressed the climate crisis in terms of national sovereignty, taking action to secure the long-term well-being of his people. In 2008 he created the Phoenix Islands Protected Area, one of the largest marine protected areas in the world with a size of 408,250 square kilometres, which was inscribed as a UNESCO World Heritage site.
As a Distinguished Fellow at Conservation International, a nonprofit environmental organisation, Mr Tong has continued his visionary work to protect the one blue home we all share.
This event will be the final opportunity to see The Oceanic, featuring ongoing projects and works by the 12 Fellows of Thyssen-Bornemisza Art Contemporary–Academy (TBA21-Academy) The Current's first cycle of expeditions, in which artists, filmmakers, composers, writers, and researchers engaged with the long cultural histories of Pacific Ocean archipelagos and the environmental and economic threats these societies face today.
The Oceanic marks the start of NTU CCA Singapore's new overarching research topic, CLIMATES. HABITATS. ENVIRONMENTS., which will inform and connect the Centre's various activities over a period of three years. Changes in the environment influence weather patterns and these climatic shifts impact habitats, and vice versa. Precarious conditions of habitats are forcing migration of humans and other species at a critical level. The consequences of human intervention are felt on a global scale, affecting geopolitical, social, and cultural systems. The Centre intends to discuss and understand these realities through art and culture in dialogue with other fields of knowledge.
—
About His Excellency Mr Anote Tong
Winner of the Sunhak Peace Prize, 2012 Hillary Laureate, and Distinguished Fellow of Conservation International, His Excellency Mr Anote Tong is a world-renowned leader in the battle against climate change and for ocean conservation.
He serves as Ambassador for the New Shape Prize of the Global Challenges Foundation and was recently appointed Chairman of the High-Level Group established to review the Commonwealth Secretariat's Governance Arrangements.
—
In partnership with Conservation International