National Gallery Singapore – Ho Tzu Nyen's Through the Eye of the Tiger
January 28, 2018 @ 3:00 pm
4:30 pm
UTC+8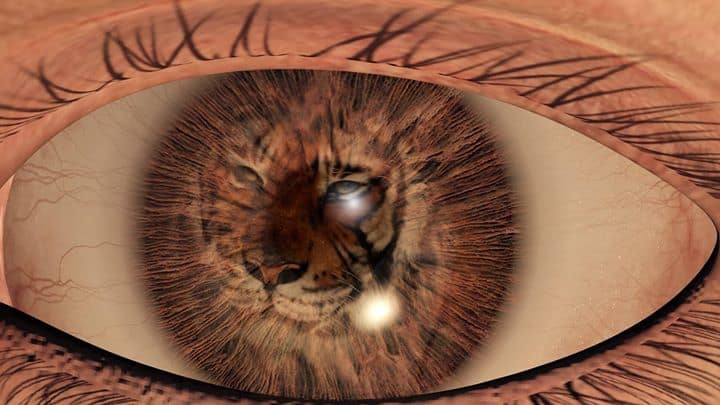 ARTIST TALK | HO TZU NYEN: THROUGH THE EYE OF THE TIGER
• Sun 28 Jan 2018
• 3–4.30pm
• Glass Room, Level 5, Supreme Court Wing, National Gallery Singapore
• REGISTRATION REQUIRED (FREE)
On display at National Gallery Singapore as part of Light to Night: Colour Sensations, "One or Several Tigers" by artist, Ho Tzu Nyen tells the story of Singapore through the tale of the Malayan tiger. This creature played a central role in the cosmology and ecology of the Malayan world before coming close to extinction during the age of colonialism. A master of metamorphosis, it continues to capture the public imagination, both as myth and metaphor.
In this Artist Talk with Shabbir Hussain Mustafa (Senior Curator, National Gallery Singapore), Ho will discuss his methods and techniques; his interest in the relationship between history, myth and reality; and the significance of tigers in his work.
For art practitioners and audiences who are curious of the mythos and symbols behind the artist's work and unique perspective of Singapore's history, this Artist Talk is not to be missed!
For the full festival highlights, please visit https://www.lighttonight.sg
#LightToNightSG
—
>> ABOUT "ONE OR SEVERAL TIGERS"
Located within a mirrored box in the National Gallery Singapore's City Hall Chamber. "One or Several Tigers" draws visitors into this historical room as they catch reflections of the surroundings and themselves in the mirrored surfaces.
On entering the box, an abstract, stylised narrative of Singapore's history transports them into another sphere. Audiences encounter the Tiger and the Surveyor, two characters in Heinrich Leutemann's print, "Unterbrochene Straßenmessung auf Singapore" (Interrupted Road Surveying in Singapore) located at DBS Singapore Gallery 1. This print depicts a purported incident between George Coleman, the first Government Superintendent of Public Works, a group of Indian convict-labourers and a Malayan tiger during a survey mission in 1835.
If the Surveyor represents rationality and control, the Tiger, in turn, embodies animalistic savagery. The work in City Hall Chamber unfolds hypnotically, and in doing so blurs the lines between human and animal, reason and magic, and history and folklore.
"One or Several Tigers" is the final work in a tiger-related series that Ho Tzu Nyen has created, which includes The Song of the Brokenhearted Tigers (2012), Ten Thousand Tigers (2014), 2 or 3 Tigers (2015) and Timelines (2017). Drawing on over 10 years of research of Southeast Asian histories, anthropologies and cosmologies, Ho uses ancient and contemporary cinematic techniques to condense complicated narratives into dream-like sequences in this work. These techniques include shadow puppetry, video, 3D scanning, motion capture, animation and automation.
—
>> ABOUT THE ARTIST
Ho Tzu Nyen (b. 1976, Singapore) creates videos, installations and theatrical performances that draw on historical and philosophical texts and artefacts. His works appropriate the structures of epic myths, invoking their grandeur while employing them as discursive tools.
His work has been presented at Haus der Kulturen der Welt, Berlin (2017); Guggenheim Museum Bilbao (2015); DAAD Gallery, Berlin (2015); Guggenheim Museum, New York (2013); Mori Art Museum, Tokyo (2012); the 54th Venice Biennale (2011); Artspace, Sydney (2011); Tate Modern, London (2010); the 6th Asia-Pacific Triennial, Brisbane (2009); the 1st Singapore Biennale (2006) and the 26th Sao Paulo Biennale (2004).
His films have premiered at Cannes Film Festival (2009) and the 66th Venice International Film Festival (2009). His theatrical works have been presented at the Asian Arts Theatre, Gwangju (2015); Wiener Festwochen (2014); Theater der Welt (2010); the KunstenFestivaldesArts (2006, 2008); the Singapore Arts Festival (2006, 2008).