Mr. Cho goes to Havana movie @ Cho Why
October 30, 2014 @ 7:00 pm
11:55 pm
ICT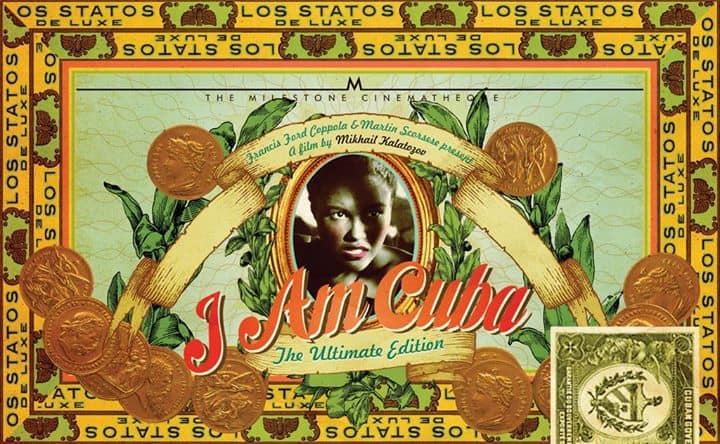 Cinema @ Cho Why : SOY CUBA (I Am Cuba) – (Screening Time: 20.30 hrs.)
We are off on a new adventure this week, a different story as we are travelling back in time all the way to Cuba, 1959 to explore the Caribbean island country through an exceptional film about the Cuban revolution.
Expect 'mojitos', 'cuba libres' and plenty of son cubano (and more!) to celebrate in style a rebellious movie certainly not to be forgotten.
And yes you can bring your own cigars if you wish…
Viva la Revolución!
—-
SOY CUBA (I Am Cuba) – (Screening Time: 20.30 hrs.)
One of the most kinetically exhilarating films in the history of cinema was almost lost forever. Premiering in 1964 in Cuba and the Soviet Union, SOY CUBA was removed from distribution after only one week in both countries, both with state-run film industries.
Hidden away in the Soviet archives for three decades, SOY CUBA (I Am Cuba) is a wildly schizophrenic celebration of Communist kitsch, mixing Slavic solemnity with Latin sensuality – a whirling, feverish dance through both the sensuous decadence of Batista's Havana and the grinding poverty and oppression of the Cuban people. In four stories of the revolution, Mikhail Kalatov's astonishingly acrobatic camera takes the viewer on a rapturous roller-coaster ride of bathing beauties, landless peasants, fascist police, and student revolutionaries.
TRAILER: https://www.youtube.com/watch?v=fPIE1A384y4
__
Cho Why is a collaborative, cross-disciplinary project space in Chinatown.
Address: Soi Nana 17, Pom Prap Sattru Phai,
Bangkok, Thailand 10100. (MRT Hua Lamphong)
For further details about this space, please contact:
[email protected]