Mahanaga # Art Exhibition # Colors of Thailand
March 7, 2015 @ 1:30 pm
4:30 pm
ICT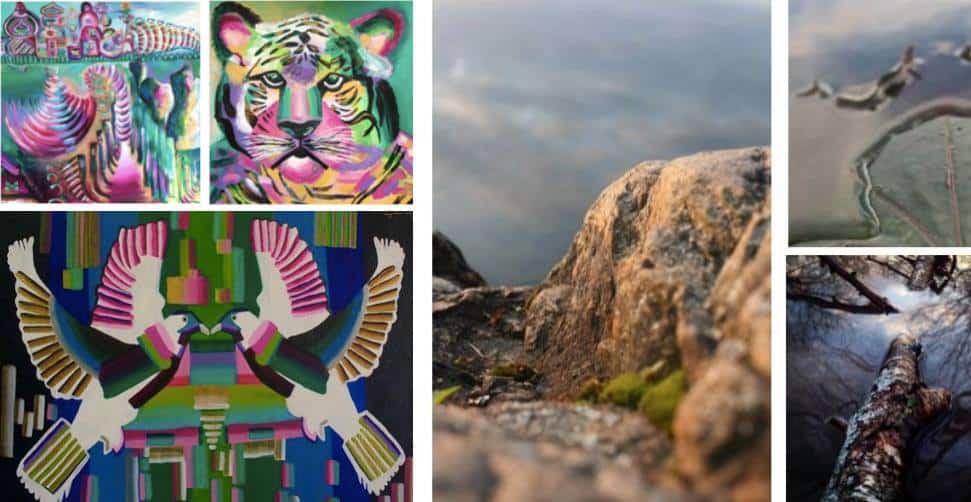 Dual Exhibition by Amy Diener and Kimberlynn Marie at the Mahanga Art Gallery.
Amy Diener and Kimberlynn Marie are artists and art teachers at the American School of Bangkok!
We encourage students and parents to come to see our exhibition. It will be a valuable experience for them to check out their teachers artwork in person :)
This is an open event, so anyone and everyone is welcome! Feel free to invite anyone to the event!
Amy Diener Artist Statement:
I am a painter and art educator originally from New York. I love Bangkok, Thailand, and surrounding areas. My inspiration to live in this country sparked from an initial desire to pursue meditation, but slowly evolved into a place I could experience my daily life in. As an artist, the first thing I noticed was all the beautiful, bright colors of Bangkok. I observed and perceived the golden temples, hot pink taxis, lime green motorcycles, cyan blue malls, magenta apartments, forest green leaves, and violet flowers. At the beaches, I noticed the tan sands, and turquoise blue waters. All these colors provoked emotions of zeal, excitement and happiness; they were colors I was inspired to use in my paintings. My artwork investigates how the use of vibrant color and brushwork can affect your present mood in a positive way. I specialize in commissioned portrait paintings, depicting the essence of the person. However, I also paint subjects such as animals, flowers, landscapes, fantastical architecture, and pure abstraction using these vivid colors and large bold brushstrokes. I hope to bring you to a world of love and joy through my artwork.
Websites
www.amydiener.com
www.facebook.com/amydienerpaintings
www.saatchiart.com/amydiener
Kimberlynn Marie Artist Statement:
The beauty of nature is all around us. I capture this beauty by taking photographs of these simple everyday moments in nature. I use photography because it allows me to present an unseen wonderful that exists in a world that many consider mundane. Through a zoomed in view, a new bazaar landscape is created; allowing the viewer's perception to reengage, resulting in a renewed appreciation.
Website
https://khoff5.wix.com/kimberlynn