Karin Weber Gallery – 'We Must Imagine Sisyphus Is Happy'
August 17, 2017 @ 11:00 am
August 31, 2017 @ 7:00 pm
UTC+8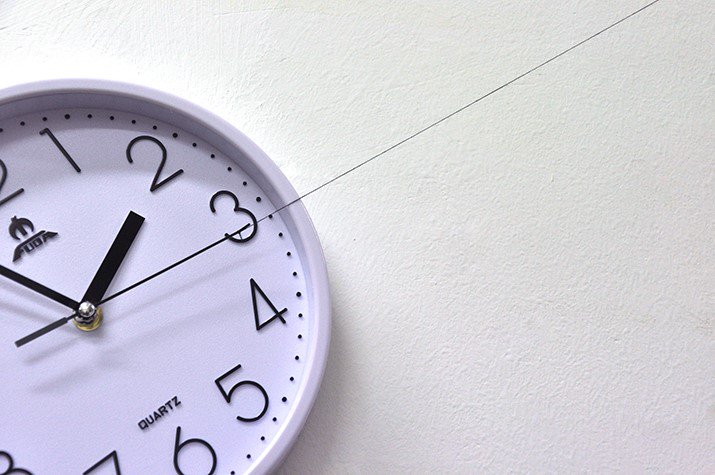 Karin Weber Gallery is excited to present the debut solo exhibition of Hong Kong artist Tom Chung Man. 'We Must Imagine Sisyphus is Happy' refers to a never-ending and futile routine in contemporary society. By observing the mechanical, repetitive operation of daily objects, the artist draws an analogy with Sisyphus's never-ceasing process of pushing the boulder to a conversation about daily absurdity and oppression of life. Modern factorial office working is a new embodiment of Sisyphus's uninterrupted and meaningless labor. Whilst performing repetitive operations of the same form and shape, human beings are realising the mechanicality and purposelessness of daily routine.
In Tom's key work 'Walk The Clock', one of six in the show, the rope leads the clock. It buckles and stops the second hand moving while this in turn causes the self rotation of the clock., slowly moving as though walking a dog. This piece in particular echoes humans incapacity to change the flow of time.
Exhibition is until 31st August 2017.
About the Artist
Tom Chung Man (b. 1994) received his Bachelor of Visual Arts from Hong Kong Baptist University in 2016. His interest is in human nature and the absurd state of contemporary society. Tom is a multiple award winner, including the Fresh Trend Art Graduates Joint Exhibition, the Academy of Visual Arts Award at Hong Kong Baptist University, Vitamin D Prize (prize given by both Fine Arts Department of The Chinese University of Hong Kong and Academy of Visual Arts of The Hong Kong Baptist University), and the TUNA PRIZE Award (given by alumni of AVA at HK Baptist University) with his graduation work titled 'The Redemption of Our Self-Existence by Making Sweat into Rice'.