Goodman Arts Centre – Dr/op: Beyond Boundaries. Looking Down on Art
August 17, 2017 @ 6:00 pm
August 27, 2017 @ 7:00 pm
UTC+8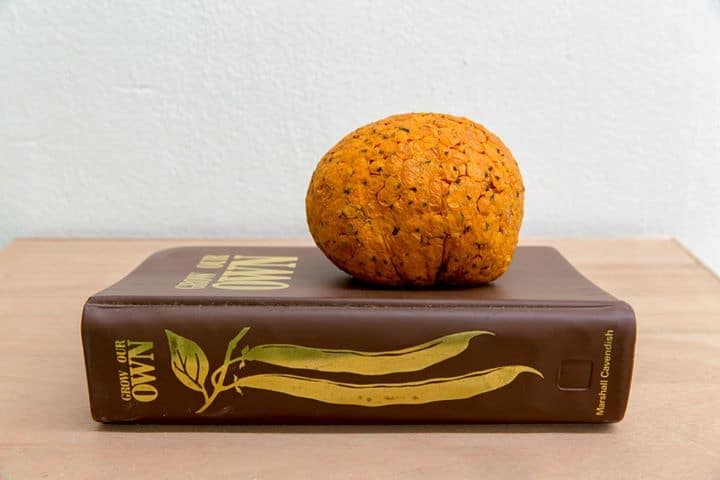 This exhibition will present a diverse range of artworks by 25 artists from Japan, Ireland, Italy, Malaysia, Singapore and the United Kingdom. Working on a wide range of mediums, many of these artists often make work responding to a global environment that is culturally diverse and multifaceted. While some artists may question, and challenge the traditional notions of what art is, creating works that defies viewers' expectations; there are those who view this crisis as opportunity to rejuvenate traditional crafts and art forms, employing old ways of seeing to depict modern themes that speak to the cosmopolitan society. The works on view ranged from the process-derived to the conceptual, from representation to abstraction and takes on a variety of format such as painting, photograph, collage, sculpture, installation and performance. A key concept to this exhibition is to have the artwork placed 13 centimetres above ground level. Like pitching a tent on the borderland where the moments of encounter begin below the comfort zone.
Participating artists
Izat ARIF (MY) / Bakir BAHAROM (MY) / Sze Yang BOO (SG) / James BROOKS (GB) / Hua Kuan CHEN SAI (SG) / Sien Kuan CHIEW (SG) / Colin CROTY (IE) / Taro FURAKATA (JP) / Yutaka INAGAWA (JP) / Steven IRVIN (GB) / Natsuko KAMEI (JP) / Michael LEE (SG) / Soo Ngee LIM (SG) / MAIX (MY) / Kiyohito MIKAMI (JP) / Mouhitori (JP) / Tomoe MURAKAMI (JP) / April Kiow Ngor NG (SG) / Tamaki ONO (JP) / Abdul Latiff PADZALI (MY) / Tom RICHARDS (GB) / Glen STOKER (GB) / Hayato SUGII (JP) / Martina DELLA VALLE (IT) / Akira YASUDA (JP)
Exhibition Directors
Sze Yang BOO, Yutaka INAGAWA, Hitomi KANEMOTO, Tamaki ONO, Kiyohito MIKAMI.
Organised by :
Artists Alliance SG
ONLY CONNECT
Media Partner: The Glass Magazine
Opening Reception : 17 Aug 2017, Thu 6pm – 8pm
Exhibition runs from 18 – 27Aug 2017, 11am – 7pm daily. Goodman Arts Centre. 90 Goodman Rd, Singapore 439053.
Contact: Mr Boo Sze Yang +65 98414119 [email protected]
Artists Alliance SG website https://www.artistsalliancesg.com/exhibitions.html