Kalwit Studio & Gallery – Equable
August 1, 2015 @ 6:00 pm
11:55 pm
ICT
Free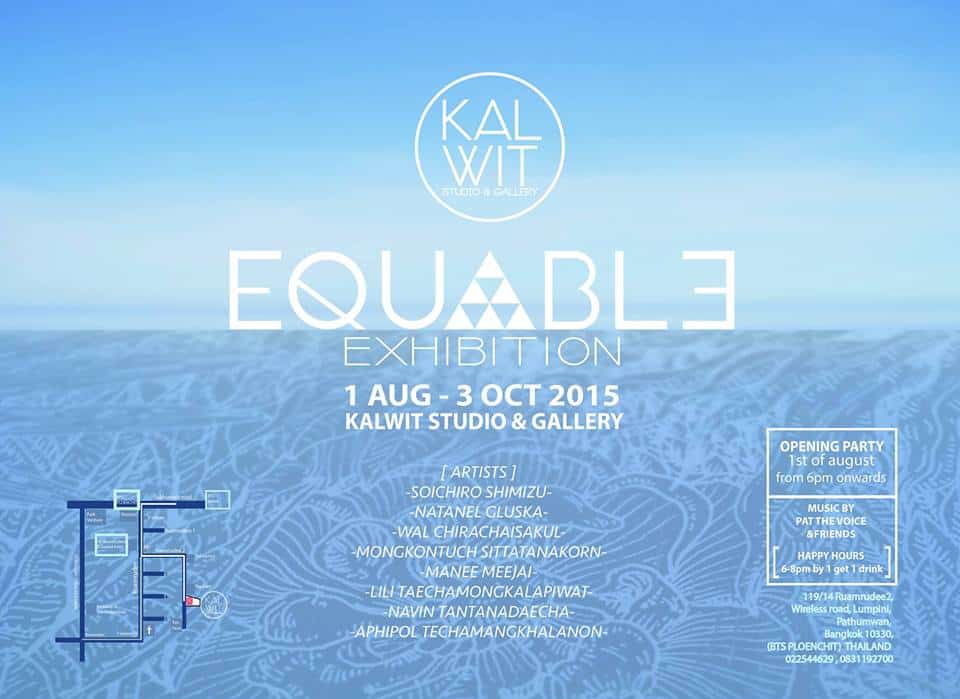 The peaceful and simplicity of Mind is the Thing Most of people Dream for and TRY to be. By doing many Thing to Cut themselves from chaotic Surrounding and Obsessive Mind. Therefore "Equable" is sedate, simply and Calm but Priceless.
The Exhibition "EQUABLE. "is Made to Show the Art Work that represent the peaceful and simplicity of Human Mind Through the many Way of Artist's Perspective, Experience and Expression. 'EQUABLE' Exhibition is open on 1st August 2015 and Show until 3rd October 2,015th in the world in which we differ. catalyst for creation
The draft creates its External amid the chaos.What was waged within the mind Indeed, peace Simplicity is fundamentalAt the most sought-after"Peace" is like a loop.The conditions of smoothness simple silence, but the Invaluable exhibition "EQUABLE" We are prepared to show Sesame Street.
Art presented to Maria.The ease and peace of mind of man. Through the perspective of several artists dress.AMC has experienced the world. The thought process and show howDifferent exhibition opens on August 1, 2558 at 18:00.
Exhibit to October 3, 2558 Artists – Soichiro Shimizu – Natanel Gluska – Wal Chirachaisakul – Mongkontuch Sittatanakorn – Manee Meejai – Lili Taechamongkalapiwat – Navin Tantanadaacha – Aphipol Techamangkhalanon.