JAM – Abandonia – Photography exhibition of Dax Ward
May 18, 2018 @ 8:00 am
June 8, 2018 @ 5:00 pm
BMT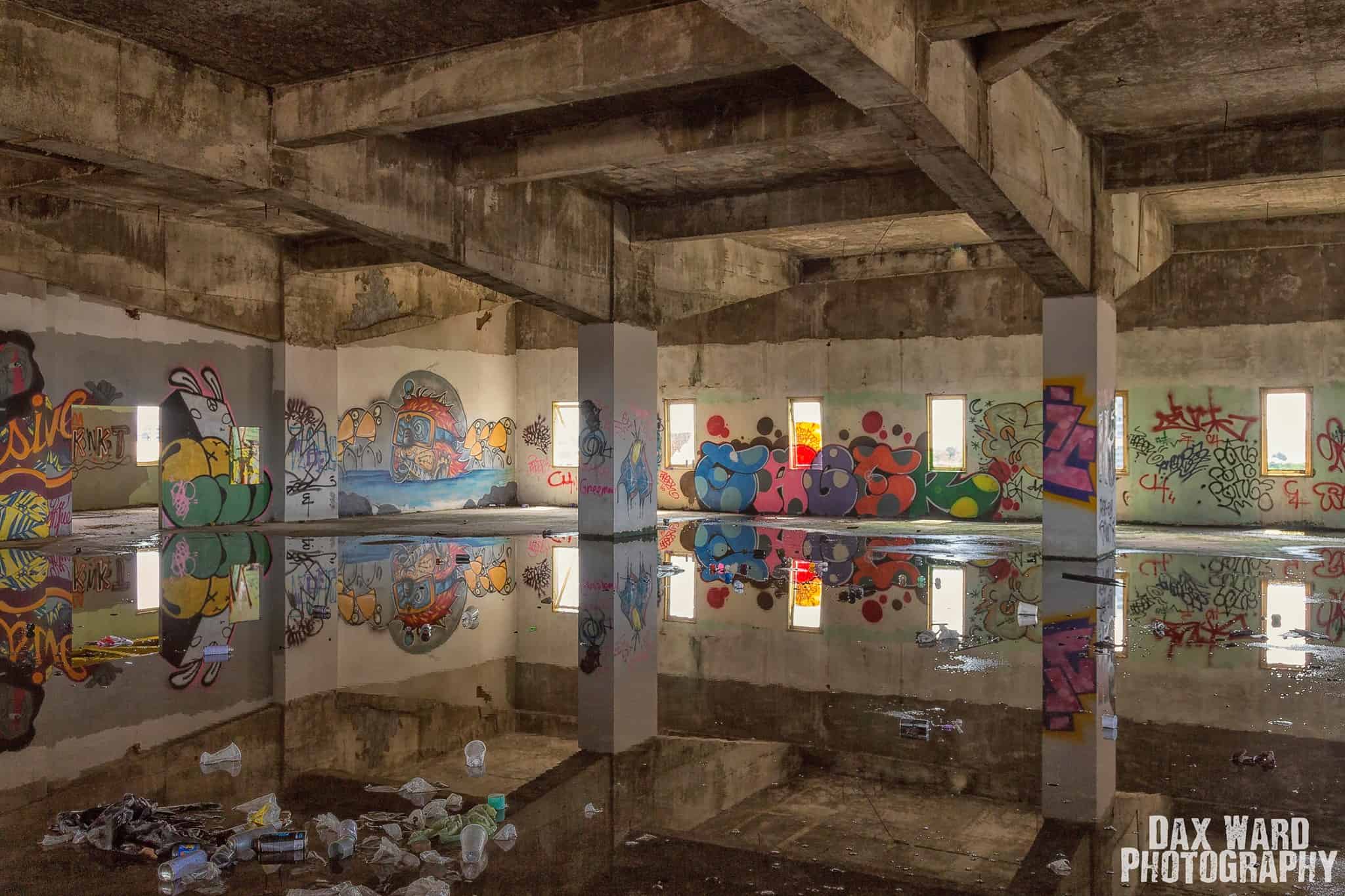 Photography exhibition 18 May – 8 June 2018 at Jam Cafe Bangkok.
We are pleased to announce our next exhibition at Jam with American urban explorer/photographer Dax Ward, as he documents forgotten cultural institutions and venues across Thailand, including stand-alone cinemas, a nightclub, an art gallery and a shopping mall. This selection is from his ongoing Abandonia project of abandoned spaces and curiosities from around the world.
OPENING PARTY DETAILS
7pm – Midnight, Friday 18 May 2018
Music by DJ Vincent Smith (aka Barrie Stringer/EvolverBangkok)
ABANDONIA — ARTIST STATEMENT
Every derelict location in Thailand has its own individual history, but each one is connected in the sense that they are reminders of what once was, what might've been, and what happens when we forget. They are no longer freshly painted, not shiny and new anymore. Windows are broken. Doors, furniture, light fixtures, and most metal has been either stolen or scrapped. They are not as they once were, nor will they ever again be. Nonetheless, despite the decay and rust that many see as unsightly blots on the landscape, the allure for urban explorers and photographers lies in identifying and capturing the remaining beauty in these forgotten locations. If we look closely, it isn't hard to find.
DAX WARD
Originally from Arkansas in the US, Dax has been living, working, and traveling in Asia since 2003. He's been a Technology teacher in the Bangkok area since 2007, the city that he loves for its
cultural vibrance and the fact that at any given moment he can find something remarkable to capture. Nowadays, Dax specializes in urban exploration imagery but his heart will always be in street portraiture.
https://www.daxward.com/
DJ VINCENT SMITH
Growing up on a healthy diet of soul, metal and early 90s rave, it wasn't long until Vincent Smith was stomping around London squats to acid techno and getting into mixing himself. Fast-forward the years and you can find him playing a selection of UK garage, bassline and grime in the Big Mango: Bangkok.

____________________________________________________________
งานแสดงภาพถ่าย วันที่ 18 พฤษภาคม – 8 มิถุนายน 2561 ที่ร้าน JAm Cafe Bangkok
ขอเชิญเข้าร่วมชมงานนิทรรศการภาพถ่าย Abandonia โดยช่างภาพ Dax Ward ชาวเมริกัน ผู้รวบรวมภาพถ่ายของวัฒนธรรมที่ถูกลืมและสถานที่ต่างๆ ในประเทศไทย เช่น โรงภาพยนตร์แบบ stand alone, ไนท์คลับ, แกลอรี่ และห้างสรรพสินค้า
รายละเอียดวันเปิดงาน
วันศุกร์ที่ 18 พฤษภาคม 2561
เริ่ม 1 ทุ่มถึงเที่ยงคืน
ดนตรีโดย ดีเจ Vincent Smith (aka Barrie Stringer/EvolverBangkok)