Ilham Gallery – Book Launch of "Hafka" and Artist Talk
August 6, 2017 @ 2:00 am
5:00 am
UTC+8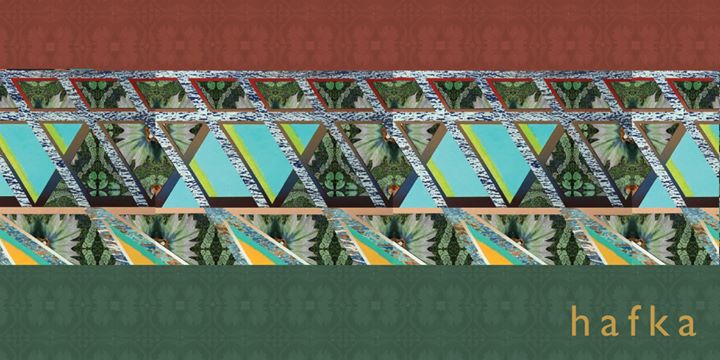 SUNDAY, 6th Aug 2017
2–3PM
Level 5, ILHAM Gallery
In conjunction with the launch of their publication "Hafka", artists Haffendi Anuar (Malaysia) and Veronika Neukirch (Germany) will be in conversation with each other. "Hafka" is a publication produced by the both of them, who recently completed a 4-month collaborative residency at Rimbun Dahan, an international residency platform in Kuang, Selangor. The book features a conversation text, photographs, digital collages and images of artworks. It documents the exchanges between the artists and their attempt to collaborate while discussing ideas regarding their respective practices and interests. Subjects discussed are contextualised within the context of Malaysia and the gardens of Rimbun Dahan.
AHAD, 6hb Ogos 2017
2–3 PTG
Tingkat 5, GALERI ILHAM
Sempena pelancaran buku "Hafka", Artis Haffendi Anuar (Malaysia) and Veronika Neukirch (Jerman) akan mengadakan sebuah perbincangan awam antara mereka. "Hafka" adalah sebuah buku terbitan mereka berdua, yang baru sahaja menamatkan kolaborasi residensi mereka selama 4 bulan di Rimbun Dahan, sebuah ruang residensi antarabangsa di Kuang, Selangor. Buku ini memuatkan teks perbualan, foto, kolaj digital dan imej-imej karya. Ia juga merakam pertukaran dan percubaan kolaborasi di dalam membincangkan idea terhadap gerak kerja dan minat di antara kedua-dua artis ini. Subjek perbincangan mereka melingkungi konteks Malaysia dan taman-taman di Rimbun Dahan.