House of Lucie – Spark Magazine – One Shot ! One Minute ! EP.V
July 5, 2017 @ 7:00 pm
10:00 pm
UTC+7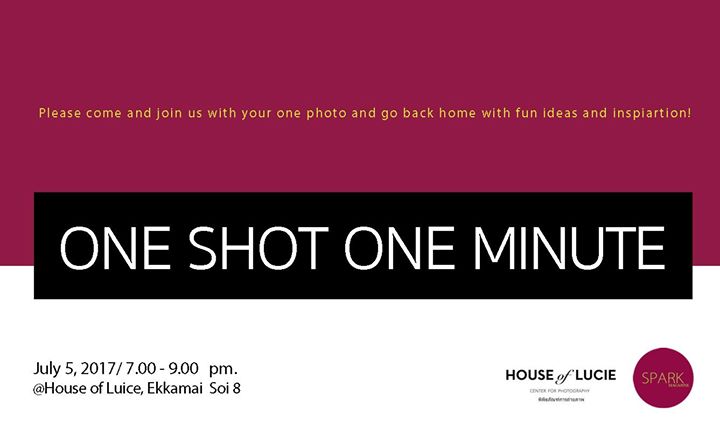 Have you ever doubted what was in peoples' mind when they took a photo?
Spark Magazine X House of Lucie invites you to join an inspirational night at "One Shot ! One Minute! EP. V" — the event that will ignite your creative fire.
This event is for everyone who is passionate about photography and arts.
What: Share your story (whatever you want to tell us) about your One impressive photo and how it impacts you or sparks your emotion in just One minute.
(Please bring the photo with you to the event or send to [email protected] for registration)
When : Wednesday, July 5, 2017. 7.00 – 9.00 pm.
Where: House of Lucie, Ekkamai Soi 8
Everyone is welcome! You don't have to be a professional photographer or capable of all the photography techniques. Make it like you are telling your story among friends.
***Free admission ,you just join us with One photo and go back home with fun ideas and inspiration! ;)