House of Lucie – Imaginary Line: Experimental Film
June 30, 2017 @ 7:00 pm9:00 pm UTC+7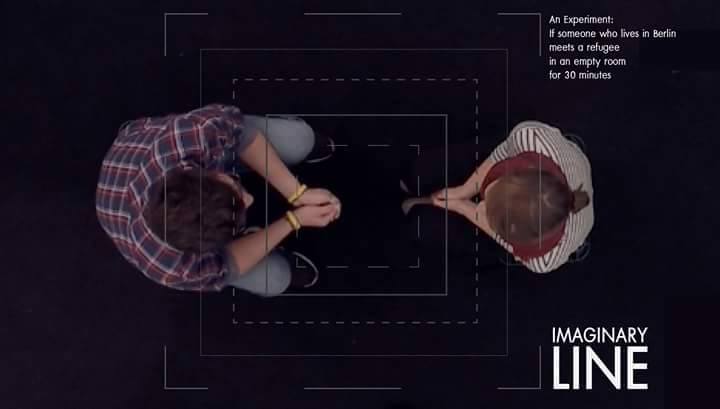 Movie Night at House of Lucie!
Film: "Imaginary Line"- an experimental film by Naphawan Sittisak
Year of origins: 2016
Length: 17:50 min
Aspect ratio: 16:9
Synopsis:
Exploring lives, hopes and perception of a brand new life via the territory of people's thoughts. Skirting around the edges of the imaginary world presented on the written paper and in peoples mind. How do we navigate the space of conversation? With an experimental approach we will discover the interactions in one space and a certain time between two strangers in the middle of a refugee crisis. A question from this film is – "Could we be inspired by what happened, and take a stand for a world in which every life matters?"
The documentary shows the viewpoint of the speakers in their purest form, in parallel with the situation of crisis. How will the conversation manifest and flow between two strangers in an empty white room with only two chairs and one big world map on the wall. The white room stands as a metaphor for a world without religious barriers, or social and national limitations. Moreover, the map refers to the imaginary of national boundaries, racial antagonisms and cultural group distinctions which are perceived.
สารคดีเชิงทดลองที่พาคุณไปสำรวจ ชีวิต ความหวังและการรับรู้ของการต้องมีชีวิตใหม่ในต่างดินแดนของผู้อพยพชาวซีเรีย ผ่านขอบเขตความคิดความเข้าใจของพวกเขา ในมิติที่เราถูกขัดเกลาด้วยชุดความเชื่อที่เรากำหนดเขตแดนจำลองโลกลงผนแผ่นกระดาษที่เราเรียกว่า แผนที่ และการสำนึกรู้ถึงขอบเขตการแบ่งแยกซึ่งเชื้อชาติ ศาสนา กลุ่มวัฒนธรรมและความเชื่อในจิตใจของมนุษย์ ในการทดลองนี้มักจะมีคำถามหนึ่งเสมอว่า "เราจะนำพาบทสนทนาไปให้ตลอดรอดฝั่งได้อย่างไร"
ในห้องสีขาวที่เปรียบเสมือนโลกที่ไร้ซึ่งขอบเขตของกฎเกณฑ์หรือนิยาม อย่างเช่น ศาสนา สังคม หรือรัฐชาติ ฯลฯ เราจะมองเห็นการปฏิสัมพันธ์กันระหว่างคน 2 คน (Human being) ในพื้นที่พื้นที่หนึ่ง ช่วงระยะเวลาหนึ่ง ที่ไม่เคยรู้จักกันมาก่อน และมาจากต่างเขตแดน, "เราต่างกันจริงหรือ? หรือจริงๆ แล้วเราก็เป็นมนุษย์ที่มีความรัก ความฝัน ความหวังและความต้องการเหมือนๆ กัน" ความไม่รู้จะสร้างช่องว่างเล็กๆ ที่เรียกว่าความกลัว ขึ้นภายในเสมอ
ท่ามกลางวิกฤตการ refugee crisis คำถามที่สำคัญจากหนังสารคดีเชิงทดลองในครั้งนี้คือ "เราได้รับแรงบันดาลใจจากวิกฤตการที่เกิดขึ้น อย่างไร เพื่อที่จะยืนหยัดบนโลกที่เราทุกคนให้คุณค่ากับ "ทุกชีวิตมีความสำคัญ""
สารคดีจะพาคุณเดินทางไปกับมุมมองและประสบการณ์จริงของผู้พูดท่ามกลางสถานการ์จริงที่เกิดขึ้น บทสนทนาของผู้แปลกหน้าที่เกิดขึ้นในห้องสีขาวที่มีเพียงเก้าอี้ / ตัวและแผนที่ จะไหลไปในทิศทางใด?
Related Events