Hansar Bangkok – SERIAL CUT™ – Dual & Bisections
August 4, 2015 @ 6:30 pm
October 4, 2015 @ 9:30 pm
ICT
Free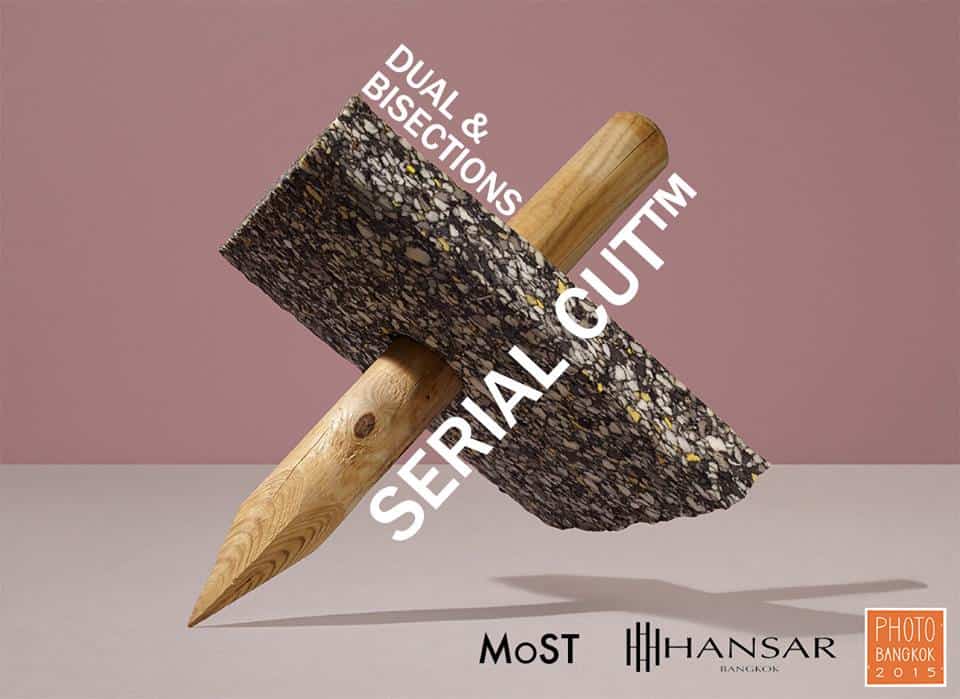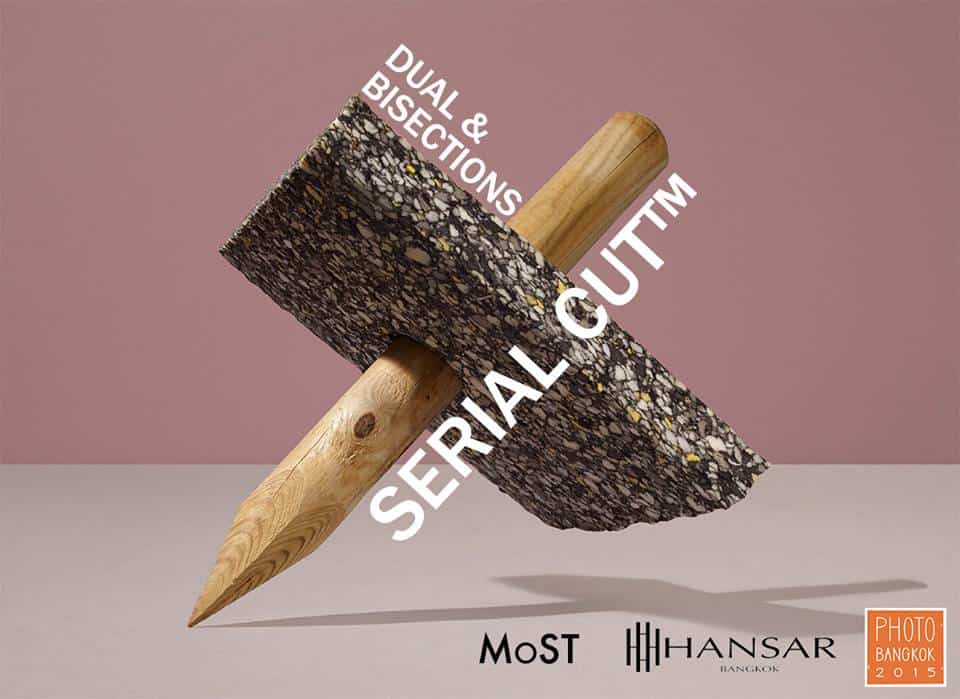 As part of PhotoBangkok
MoST and Hansar Bangkok have the pleasure to invite you to the photography exhibition of the creative studio Serial Cut™.
"Dual & Bisections" is an exhibition curated thinking about the concept of "double".
The series "Bisections", photographed by Paloma Rincòn, has orgins from a question: what happens when you put together two materials that have nothing to do with each other? The artists explain that this experimental imagery showcases a range of soft and hard materials, textured and plain, metallic and organic to create a family of unexpected and surrealistic objects.
Other aspect related to the theme of double goes through the objects to the persons. The series, here called "Dual", represents the classic, playful and sometimes mental double personality throughout the acting and the costume exchanging. These portraits are the work of photographer Bartholot and they were orignally part of an art direction project for a club in Madrid, where any visual represented a different themes of each party. Relocated in this elegant space and simultaneously with PhotoBangkok environment, both the portraits of "Duals" and the objects of "Bisections" will acquire new, unexpected, double meanings.
Serial Cut™ is a Madrid-based creative studio established by Sergio Del Puerto in 1999. The studio is a laboratory of and for "image-makers" who are used to work globally on projects that imply a multidisciplinary creative solution: real photography or computer generated imagery; digital or tactile; or both. Serial Cut™ is represented in Southeast Asia by MoST.
https://www.mostartists.com/artists/serial-cut/
Bartholot is a visual artist who illustrates ideas of appearance, perception and reality. His approach to photography is sculptural and graphic with a focus on colour and texture. His work has been exhibited at Somos Art House (Berlin), Museu del Disseny (Barcelona), Christòbal Balenciaga Museum (Bilbao), Kunsthalle (Bern) and Matadero (Madrid).
Paloma Rincòn creates photographic images where different languages and techniques get mixed up. The result showcases new worlds where shapes, textures, materials, lights and typography blend together living in harmony inside fine, rich and detailed graphic compositions. She has exhibited in Madrid, Oslo and Zaragoza.