Gillman Barracks – NTU CCA Singapore – Art Day Out x School Holidays
June 24, 2017 @ 10:00 am
5:30 pm
UTC+8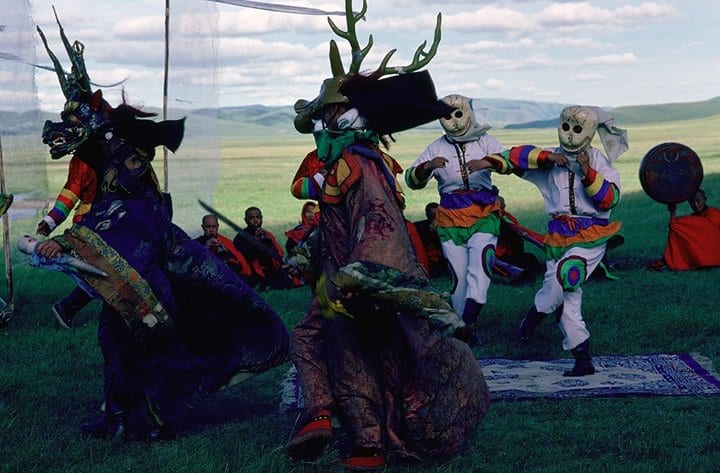 On the occasion of Art Day Out! at Gillman Barracks – The School Holidays Edition on 24 June 2017, NTU CCA Singapore presents an exciting lineup of events!
All programmes are held at Block 43 Malan Road unless otherwise stated:
10.00am – 1.00pm; 2.00 – 5.00pm
WORKSHOP FOR KIDS: The Wunder Tribe
By artist AnGie Seah
Come explore the diverse cultures in and around Singapore through popular tales! We will invent new characters, focusing on stories from the region. Share experiences, visions, and emotions by creating symbolic and personalised objects! Designed for children aged 7 to 12.
To register: [email protected]
*12.00 – 8.30pm
SCREENING: Taiga. A Journey to Northern Mongolia by Ulrike Ottinger (Germany), 510 min
Over eight hours long, this documentary depicts the daily life and practices of nomadic peoples from the Darkhad mountain valley to the Sojon Urinjanghai in northern Mongolia. Divided into 38 stations, the film documents ceremonies such as weddings, festivals, and shamanistic practices, as well as gatherings, offerings, songs, dances, and professions. Following the different scenes rendered in real time, we get familiar with the normadic peoples' way of living, their relationship to each other, to the animals, and to the land. Installed in five parts as part of the current exhibition Ulrike Ottinger: China. The Arts – The People, Photographs, and Films from the 1980s and 1990s, this screening provides audiences with the opportunity to watch the film in one sitting.
*3.00 – 3.30pm
EXHIBITION TOUR in Mandarin of China. The Arts – The People
Led by Khim Ong (Singapore), Deputy Director, Exhibitions, Residencies & Public Programmes, NTU CCA Singapore
*3.30 – 5.00pm
RESIDENCIES STUDIO SESSIONS
Talk by Geraldine Kang (Singapore), Artist-in-Residence
Studio #01-07, Block 38 Malan Road
Geraldine Kang will discuss her projects and reflect upon her approach to photography as a tool to question identities and problematise our relationship to certain subjects. Her recent research focuses on the migrant labour force and their personal narratives.
*5.00 – 5.30pm
EXHIBITION TOUR in English of China. The Arts – The People
Led by Syaheedah Iskandar (Singapore), Curatorial Assistant, Outreach & Education, NTU CCA Singapore
Launch of Pekaka, Bird People Portraits 1/8 (Lim Kim Seng & Lim Kim Chua)
By The Migrant Ecologies Project (Lucy Davis, Kee Ya Ting & Zai Tang)
The mixed-media selection presented in The Vitrine stems from Railtrack Songmaps, a project exploring competing claims to nature and culture that resound along the former Malaysian railway tracks at Tanglin Halt.
The Migrant Ecologies Project was founded in 2010 by artist, art writer, and educator Lucy Davis who is Artist-in-Residence at NTU CCA Singapore from April to June 2017.
(Installation runs until 3 September 2017)