Edouard Malingue Gallery – Syaiful Aulia Garibaldi and Arin Dwihartanto Sunaryo
September 5, 2017 @ 6:00 pm
September 28, 2017 @ 8:00 pm
UTC+8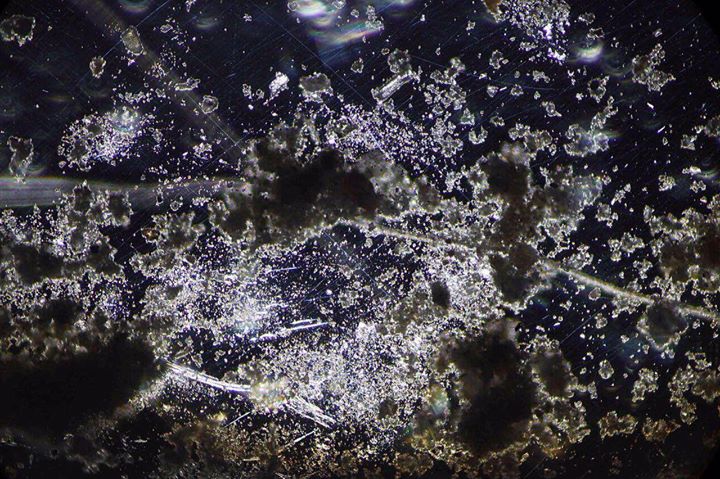 [Edouard Malingue Gallery X ROH Projects]
ω
Syaiful Aulia Garibaldi and Arin Dwihartanto Sunaryo
Opening: 5 September 6-8 PM
Dates: 6 – 28 September 2017
RSVP: [email protected]
///
ω is about finding parallels and divergences between and throughout two distinctive artistic practices: Arin Sunaryo and Syaiful Garibaldi (both based in Bandung, Indonesia).
ω is open-ended: it is open to multifocal possibilities, it is in flux, fluid-flow, in constant dialectic.
.
If a letter could be a palindrome, it would be the letter ω.
ω is interdisciplinary, used as a symbol in biochemistry, mathematics, linguistics and sociology.
ω forms an act of investigating, perpetuating microcosmic universes.
Aesthetic modality is ω.
If ω is counter-intuitive, it is because it is paradoxical in its intent.
ω establishes time-lapses into eternity.
A narrative interweaving science fiction through observations in minutiae is ω.
ω binds, connects, and releases.
ω began as observations into a high-resolution inverted microscope (NIKON Eclipse TS2).
ω is equal parts organic and artificial, and yet, it is in an inbetween state of entropy.
ω explores the 'inside' to better understand the 'outside'.
///
ω 是關於在Arin Sunaryo和Syaiful Garibaldi兩位來自印尼萬隆的藝術家各自的藝術實踐中發現平行和差異之處。
ω 的末端是開放的,它向多焦點的可能性開放,它始終在變化著,是流動的,處於持續的辯證狀態中。
.
如果有一個字母是回文的,那就是字母ω。
ω 是跨學科的,作為符號,它可以用在生物化學、數學、語言學和社會學中。
ω 促成探索和保存微觀宇宙的行動。
美學形態就是ω。
如果ω是反直覺的,那是因為它的意圖就是自相矛盾的。
ω 建構了通往永恆的延時狀態。
ω 是用科幻小說和對細枝末節的觀察所編織的敘述。
ω 蜿蜒,連接,釋放。
ω 的起始狀態是通往高分辨率的內向微觀圖景(NIKON Eclipse TS2)。
ω 的有機和人工特性相等,ω還是介於其中的熵狀態。
ω 探究"內在"以便更好地理解"外界"。