Edouard Malingue Gallery – Choruses Group Exhibition
December 8, 2017 @ 6:00 pm
January 25, 2018 @ 8:00 pm
UTC+8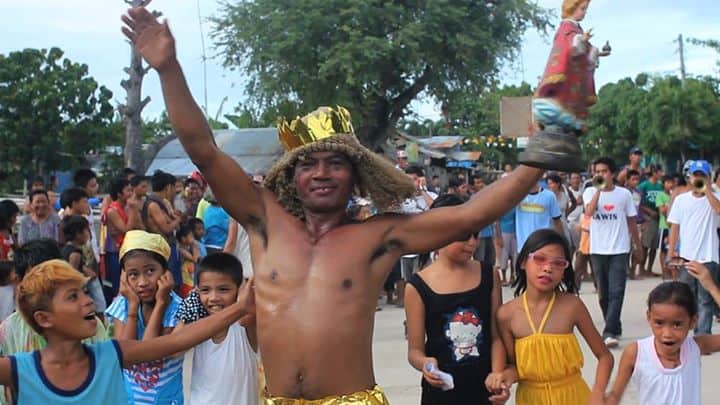 Choruses
Martha Atienza
Genevieve Chua
João Vasco Paiva
Maria Taniguchi
Opening: December 7, 6-8 PM
Dates: December 8, 2017 – January 25, 2018
RSVP: [email protected]
More info: https://bit.ly/2A1Shw9
Weaving notions of repetition and musicality, 'Choruses' is a group exhibition presented by Silverlens, Manila at Edouard Malingue Gallery, Hong Kong as part of the two galleries' ongoing collaborative exchange. Bringing together the work of Genevieve Chua (b. 1984, Singapore), Martha Atienza (b. 1981, Philippines), Maria Taniguchi (b. 1981, Philippines) and João Vasco Paiva (b. 1979, Portugal), the show moves between sculpture, video, painting and mixed media works, pointing to a melodic sense of cyclicality, both literally and more widely as an expression of how things develop and evolve.
Genevieve Chua creates mixed media works on an unfurling narrative informed by natural history and linguistics. Primarily working with abstraction, Chua's pieces are contingent realities presented as installations, images, and objects. Chua's 'Ultrasound' series, for example, depicts aerial geological compositions on linen, which poetically seem to present a near nostalgic view of fluctuating earth. Referencing music more directly, her 'Mnemonic Staccato' series is composed of several shaped canvases that have similar geographic abstractions on them, each jutting from the wall in serial alignment, punctuating space. Also on display are works from Chua's 'Swivel' series that appear as sculptural formations of sinuous and undulating geometric shapes. Resembling musical notes as seen across a score except in inverse monochrome white, there is a playful sense of ease in their contortions, an organic nature to their dance-like twists.
Moving towards the realm of video, Martha Atienza creates installations drawn from her Filipino and Dutch background. Interested in the precept of a 'stranger' and how it emanates as a crevice between the operations of understanding and imagining, Atienza's work is an ongoing series of an almost sociological nature that studies her direct environment. On display is 'Anito' (2015), which documents a festival, the notion of repetition emerging in the fact these collective celebrations occur over and over again, the video being updated each time. Narrowing on the moving bodies, shifting in rhythm to the pulse of the street, a superimposed beat immerses the viewer into a trance-like state, leaving us as observers to this contemporary civilian ritual across ages.
Drawing an additional focus on the notion of alternate repetition are the 'brick' paintings by Maria Taniguchi. Delicately rendered in near black monochrome, Taniguchi allows for a faint white outline of each tile, pointing to a composite of parts. Lightly resting on the floor against the gallery wall, they allude to a sense of scaling, individual yet collective realisations of a whole. Deliberate and precise, the surfaces are neither uniform nor static, altering in reflection according to one's physical presence in relation to the work. A manner of creating an organised structure we may seem them as an analytic response to urban chaos bordering on the minimal and sculptural.
Building on notions of cyclicality, João Vasco Paiva considers via the urban the push and pull between construction and eventual dereliction. This conundrum is emphasised by Paiva's casting of everyday objects from contemporary sneakers and life-size modular kitchens to the cardboard slabs domestic helpers use as ephemeral structures on Sundays. Using materials ranging from black lava rock to concrete, Paiva extends the ordinary's temporality whilst highlighting the cycle of human action. Moreover, Paiva points to what we assign value to or more crucially do not, thus reflecting on the aesthetic properties of the 'non' and eventual contemporary ruin.
Ultimately, 'Choruses' brings together artists from different disciplines and considerations to mount an aesthetic and conceptual enquiry of that which occurs and reoccurs, and what is to remain and be remembered, in a manner akin to that verse one repeatedly hears and hence recalls.
///
副歌
蔡艾芳
瑪莎.艾恬薩
谷口·瑪麗亞
周奧
開幕酒會: 12月07日, 18:00-20:00
展覽日期: 2017年11月8日至2018年1月25日
《副歌》是由香港馬凌畫廊和馬尼拉的Silverlens畫廊合作舉辦的群展,是兩家畫廊正在進行的合作交流的一部分,匯集了蔡艾芳 (1984年生於新加坡),瑪莎.艾恬薩(1981年生於菲律賓),谷口·瑪麗亞(1981年生於菲律賓)和周奧(1979年生於葡萄牙)的作品。展覽有雕塑、視頻、繪畫和混合媒體作品,指向週期性的旋律感,無論是從字面意思上還是更廣泛的角度來看都表達了事物的發展和演變。
蔡艾芳(Genevieve Chua)的混合媒體作品基於自然歷史和語言學背景,主要以抽象的形式運作,是一組用裝置、圖像和物體來呈現的偶然現實。例如她的《超聲波》系列,用一種地質學的研究方法,在亞麻布上描繪了高空的俯視地形圖,詩意地來看,用一種懷舊的情愫呈現出地球的起伏、海拔。她的《斷奏助記符》系列作品更直接地引用了音樂,由幾塊形狀相似的畫布組成,畫布上有相似的抽象地理創作,每一個都從牆面突起,連續排列,間隔空間。同時展出的還有她的《旋轉》系列的作品,以雕塑的形式呈現出蜿蜒起伏的波浪幾何。除了單色的白色反光外,還有類似音樂的音符,它們在扭曲之中又有一種輕鬆的感覺,類似於舞蹈般的統一自然狀態。
在視頻領域,瑪莎·艾恬薩 (Martha Atienza)從她出生的菲律賓與荷蘭背景中提取資源創作作品。出於對「陌生人」概念的興趣,以及概念是如何激起實踐與想象之間的裂縫,阿蒂恩扎的作品是對於自身的連續性發展的進行地理學考察。展出的作品《Anito》, 記錄了一場「重復」的節日慶典,呈現出肢體的活動作為街道脈搏的轉換,疊映的節奏使觀眾進入一種幻覺的境界,個體成為了這場平民儀式的觀察者。
谷口·瑪利亞(Maria Taniguchi)的「磚塊」畫作又一次強調了「重復」這個概念。谷口在近乎黑色的單色畫幅中精細地呈現出磚塊的微弱白色輪廓,構造出一種結構狀態。 輕輕地靠在畫廊的牆上,暗示著一種縮放的整體感,單獨存在而又集體相連。 刻意而精確的表面既不是統一的,也不是靜態的,反應著創作者的物理存在狀態。 她創造出一個有組織的結構方式,用最小化和雕刻化的方式對城市的混亂邏輯進行分析。
基於「週期」的概念,周奧(João Vasco Paiva)系統地考察了城市的大興土木和最終的凋敗坍塌之間的推拉周旋。具象地體現在周奧對於日常物體的考量上,從現代的運動鞋造型到真實大小的模塊化廚房,以及對於日常用品的使用,例如硬紙板,構建出香港家庭的傭工在星期天里短暫休息所使用的結構模塊。 周奧使用的素材從黑色熔岩石到混凝土,延伸了材質所內蘊時間性,同時強調了人類活動的循環、重復之處。 此外,周奧指出我們所賦予的價值以及更重要的「反賦予」,都反映了「非」和現代廢墟的審美特性。
《副歌》匯集了來自不同背景而擁有不同考量的藝術家,對「發生」和「再現」的事物進行審美領域和概念層次上的探究,最終留下被我們所保留和銘記的東西,就如同時常我們會有這件事曾經發生過,或曾經聽到過這樣的心理學幻覺體驗。