DECK – State of Change Exhibition: Featuring Two Independent Projects.
June 23, 2017 @ 7:30 pm
July 22, 2017 @ 3:00 pm
UTC+8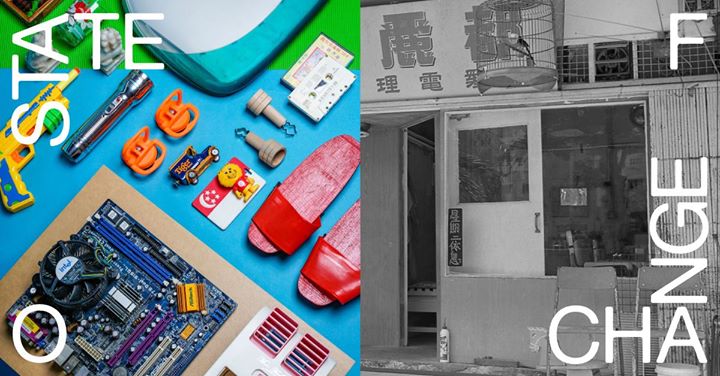 STATE OF CHANGE
by Nicholas Koh, Jiahui Tan, Koh Kim Chay and Eugene Ong
23 June – 22 July 2017
STATE OF CHANGE is a joint exhibition presented by DECK examining the significance of memory in a city-state where change is the only constant.
Featuring two independent projects that employ photography in the activation of memory, "Some Other Way", by Nicholas Koh and Jiahui Tan, and "Singapore's Vanished Public Housing Estates", by Koh Kim Chay and Eugene Ong.
With the onset of constant urban renewal, is documentation our only form of resistance?
PUBLIC PROGRAMMES
23 June (7:30pm): STATE OF CHANGE – Opening Reception
24 June (3pm): Save Sungei Road Market – Walking Tour + Closing Discussion by Post Museum
https://goo.gl/CoeKun
1 July (3pm): Photography and Memory – Photowalk by Eugene Ong and Koh Kim Chay
https://goo.gl/kEawc9
6 July (7:30pm): "Red Dragonflies" by Liao Jiekai – Film Screening
https://goo.gl/8Wj1t6
8 July (3pm): STATE OF CHANGE – Exhibition Tour by Artists and Curators
https://goo.gl/rhk6YW
15 July (8pm): Songs About Place: The Diarists – Music Performance
https://goo.gl/4V9aNm
22 July (3pm): Concerned Minds – Public Talk by Mindy Tan, Koh Kim Chay, Fable
https://goo.gl/acDNif