Cho Why # Art experience # Chun Kawara
November 21, 2014 @ 6:00 pm
12:00 am
ICT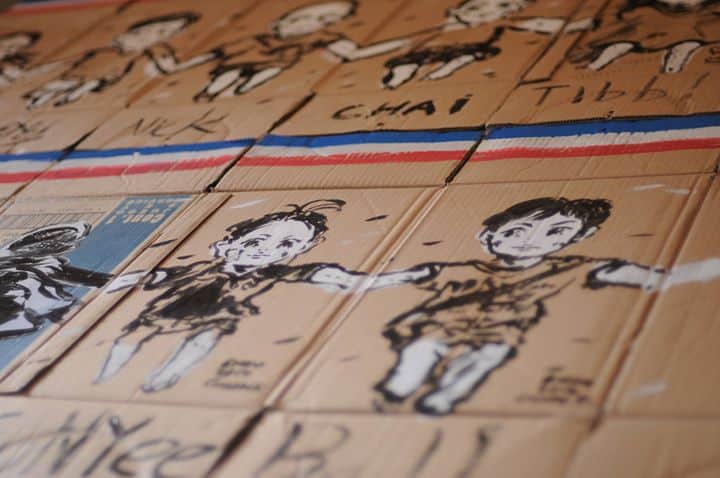 My Name is… A communal Art experience by Chun Kawara @ Chow Why
BABY X COMMUNITY X REGION X MONEY X HISTORY X LAW OF THE JUNGLE X WORLD = 0:1
Every adults had a childhood…
I had one, you had one…We all were once children.
The pictural representation of Chun's work is based on the the idea of adults transposed to their childhood, as a way to build a connections.
A simple link, a bound between people through communities, generations and even origins.
As children, everybody can connect with their hands.
Because after all, we all are bounded to the same universe…