Bridge – Pablo Lincura Pop-up Exhibition
August 14, 2015 @ 7:00 pm
August 26, 2015 @ 10:00 pm
ICT
Free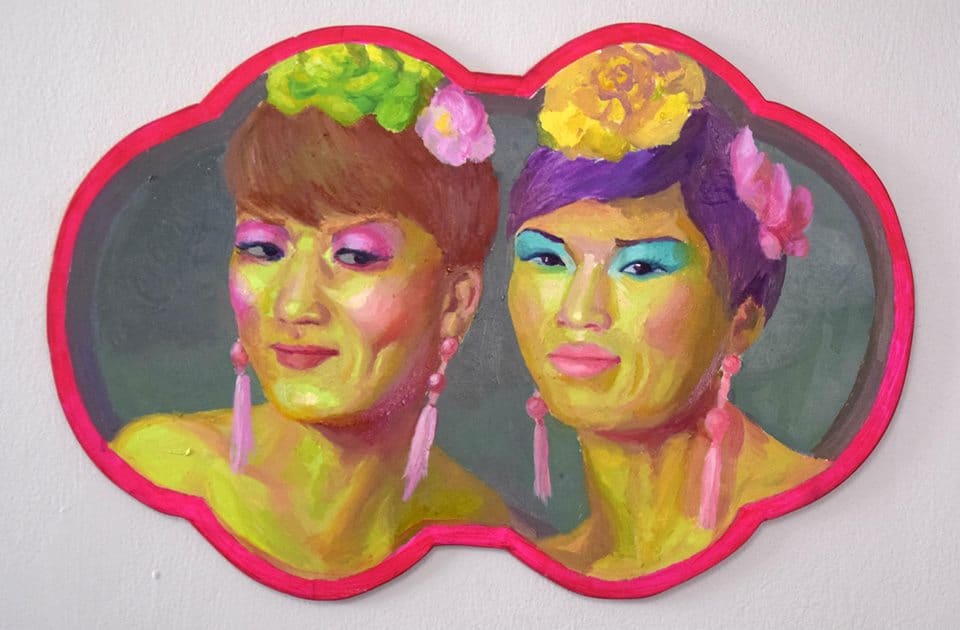 Pop-up exhibition of oil paintings by Chilean painter Pablo Lincura
"This exhibition is an attempt to restore the value of the opposite of elegance, or to recover a feeling from the taste of the common people.
SATURAR is a direct visual message, illustrating very recognizable symbols of Thai pop culture. Tropical and colorful scenes are recreated through vivid colors, false perspectives, graphic and decorative elements.
Alongside the formal aspects, implicit visual reflections of the relationship between gender, sexuality, marginality and beauty emerge."
Pablo Lincura 林颜烁
Currently living and working in Bangkok.
Graduated from University of Chile, majoring in oil painting, and now studying towards a Masters at China Academy of Art.