BANK – Tri-solo – Sun Yitian – Wang Rui – Kim Laughton
September 15, 2018 @ 10:30 am
October 28, 2018 @ 6:30 pm
CST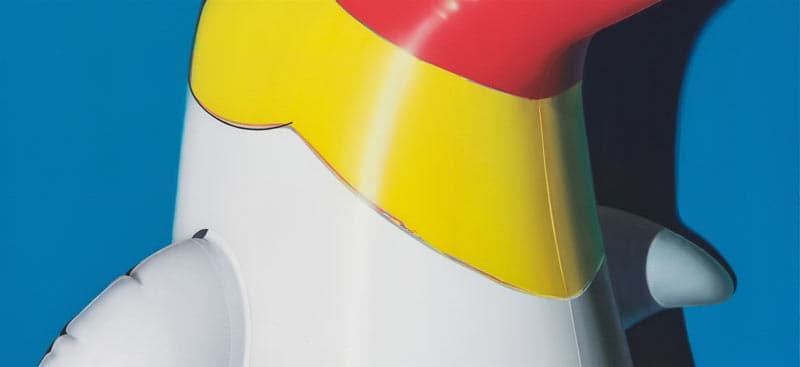 TRI-SOLO:SUN YITIAN, WANG RUI, KIM LAUGHTON
Sep 15, 2018 – Oct 28, 2018
Opening: Sep 15, 2018 17:00 Saturday
Artists: Yitian Sun , Wang Rui , Kim Laughton
TRI-SOLO:
SUN YITIAN a twinkle
WANG RUI Fuzzeautiful
KIM LAUGHTON Parking
Address:Building 2, Lane 298 Anfu Road, Shanghai, 200031
BANK is proud to announce the opening of TRI_SOLO, three separate solo exhibitions by three young artists whose works probe the soul of our hyper-consumerist and networked condition in diverse ways. BANK has separated its space into three portals so that each exhibition project functions independently. From a painting solo by Sun Yitian to a singular 3D animation installation by Kim Laughton to Wang Rui's immersive imagery feast, these three projects examine the fragile psychological boundaries between the virtual and authentic; the light and dark sides of material abundance, and the mediation of reality by communication technology.
SUN YITIAN, a twinkle
"So, more than a substance, plastic is the very idea of its infinite transformation; as its everyday name indicates, it is ubiquity made visible. And it is this, in fact, which makes it a miraculous substance: a miracle is always a sudden transformation of nature. Plastic remains impregnated throughout with this wonder: it is less a thing than the trace."
-Roland Barthes
"A twinkle" Sun Yitian's solo debut showcases her latest photo-realist works in which she examines the secret, increasingly tenuous, connection between nature and its man-made expressions. While many artists from the 1960s incorporated plastic- a completely novel and colorful material into their works- they concentrated on the material's fickle and impermanent qualities, Sun Yitian takes a different approach. Sun was born and reared in a world already teeming with plastic, a plastic paradise of sorts in which the permanent and utilitarian qualities of this material became both the savior and bane of our existence. Drawing inspiration from plastic's seductive, artificial qualities, the cacophony of Yiwu's markets, and the sculptural 'thingness' of her subjects, Sun's depiction is one paradoxically charged by both warmth and fear and enhanced by a return to painting. Her sharp eye and skilled hand draws us to the frighteningly explicit as well as overlooked details, vacillating between abstraction and representation and dragging a plethora of art historical references in tow. Her works take a photographic approach to realism and a classical approach to naturalism, but it's a naturalism found in unnatural materials. Executed in acrylic, these works also nod to vanitas, a tradition that shows the transience of life, the futility of pleasure, and the certainty of death. In Sun's work it is the material itself and the objects they depict that purports to tantalize and haunt us forever.
Sun Yitian received her post-graduate degree in painting from CAFA in 2018. Her works have been exhibited internationally at such venues as The Metropolitan Pavilion, NY; Macau Museum of Art; Lion Palias, Berlin; Luo Zhongli Art Museum, Chongqing; Temple University Museum, PA and the CAFA Museum, Beijing. Sun Yitian works and lives in Beijing.
WANG RUI, fuzzeautiful
Wang Rui's life, like most of ours, is punctuated by regular intervals into the virtual abyss of online shopping, chatting, surfing, entertainment, gaming and art. It is an adventure that simultaneously enhances and confounds conventional reality leaving us further from metaphysical truth and closer to the boundless smorgasbord of information revelry. Fuzzeautiful culls Wang Rui's works produced in multiple mediums over the last few years to describe an emotive state that is both beautiful and fuzzy, both romantic and blasé, an emotive state reconciled by the careful editing of imagery. While Wang's aesthetic language is culled from multiple conflicting sources – elite art school vs. taobao advertising; digital brushes vs. oil paint; quotidian vs. psychedelic- her narratives are laden with sentimental, childlike fantasy. Pictured here are flowers and dancing girls, sunsets and high-heeled shoes. Images, not of conceptual conceit but unencumbered intuition, cliché, memory, material salvation, irony and ecstatic transcendence. Such are the vicissitudes of living in the information age.
Wang Rui (born in Sichuan 1989) graduated from the Sichuan Academy of Fine Arts and now lives and works in Shanghai. Wang's work has been shown at Salt Projects, Beijing; David Zwirner Gallery, HK; Suzhou Art Museum; and He Xiangning Art Museum Shenzhen. Wang has also participated in Hans Ulrich Obrist's "89+ and Google Arts & Culture" Conversation Room at FIAC 2017. Fuzzeautiful at BANK marks her first solo show in Shanghai.
KIM LAUGHTON, Parking
Parking is a 3D generative animation that premiered last year at ALL, a music club in Shanghai. When operating live the scene and its characters exist in a game engine that randomly selects different cameras to generate a continually new, non-linear narrative. Even though Laughton constructed this enigmatic scene almost like an actual film set, complete with dolly tracks and gaffing, this world operates automatically, undetermined by any particular author or logic. Instead it appears as if we have subconsciously stumbled upon and are secretly peeking into a deranged private affair. While Laughton refuses to disclose the inspiration for this particularly surreal setting and its eccentric characters he is a self-professed Taobao freak, sourcing much of his elements online and manipulating them via computer software. The artist's entirely virtual, self-referential computational space is the domain in which his eerily realistic depictions come to life, underscoring the tedious divide between nature and technology.
This installation contains recordings from the game engine accompanied by music from Suda and physical recreations of film props.
Kim Laughton is a multi-disciplinary artist and designer whose work is primarily showcased online, through event-based platforms and in nightclubs. His work has been shown at UCCA Beijing, Carnegie Museum of Art, and the Portland Institute for Contemporary Art. His diverse endeavours have been profiled in LEAP, Artnet, FASIC Art and Art World magazines. He is the author of the digital archive 'Taobao Media', has his own fashion brand, and has produced content for various brands including Red Bull, Tencent and others.