Atelier Kao – Haritorn Akarapat in Paris
June 15, 2017 @ 6:00 pm
June 20, 2017 @ 7:00 pm
UTC+7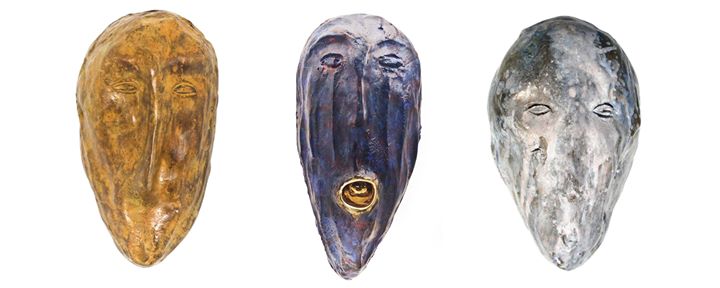 HARITORN AKARAPAT
Presented by the Toot Yung Art Centre
15 to 20 June 2017
Atelier Kao, 9 rue Commines, Paris 75003
Opening reception, June 15th from 6 PM
Opening hours: 10 am to 7 pm every day
The Toot Yung Art Centre based in Chiang Mai, Thailand will be the guest of the "Atelier Kao" in June 2017 for an exceptional showcase of Thai artist Haritorn Akarapat. A selection of major bronze sculptures and latest paintings will be presented for 5 days in the heart of the Marais in Paris.
The celebrated sculptor Haritorn Akarapat (Born 1961) explores his passionate interest in concepts of time as they can relate to Buddhist thought. A graduate of Thailand's prestigious Silpakorn University, Akarapat has developed a unique approach to patina for bronze sculpture. The artist uses vivid colors and seems to almost purify the sensual and demiurgic aspect of clay molding. References to liturgical rituals can be found in Akarapat's use of liquid and fire in his processes. Ultimately, a sense of erosion provides a path to insight and, essentially, wisdom.
---
HARITORN AKARAPAT
Présenté par le centre d'art Toot Yung
Du 15 au 20 Juin 2017
Atelier Kao, 9 rue Commines, Paris 75003
De 10h a 19h tous les jours
Vernissage le 15 Juin 2017 a partir de 18h
En présence de l'artiste
Bieres offertes par SINGHA
Le centre d'art Toot Yung, basé à Chiang Mai en Thaïlande, sera l'invité de l'Atelier Kao en Juin 2017. Nous aurons à cette occasion et pendant 5 jours le plaisir d'exposer des œuvres majeures du sculpteur thaïlandais Haritorn Akarapat. Une sélection de bronzes représentatifs de la force et l'indépendance de cet artiste hors du commun, ainsi que des peintures inédites, seront présentées à Paris pour la première fois au cœur du Marais.
Formé à l'université de Silpakorn à Bangkok, Haritorn Akarapat (né 1961) a développé tout au long de sa carrière une technique unique de patine sur bronze. Le geste de peindre dans des couleurs vives transforme le bronze, matériaux éternel, en un objet insolite arborant une force toute contemporaine. La vigueur des gestes et les formes pures des sculptures évoquent la simplicité des amulettes façonnées par les moines bouddhistes thaïlandais, dans un dessein sacré et magique. Haritorn Akarapat s'inspire de la liberté de ces arts primordiaux, pour jouer de signes épurés allant à l'essentiel et un rapport direct au corps.
INFORMATION :
Toot Yung Art Center
E-mail : [email protected]
Tel : +66 (0) 849145499
Facebook : Toot Yung Art Center
Website : https://www.tootyunggallery.com