Visual Arts Centre Singapore – ART TALK: From Nanyang to Abstract
June 28, 2017 @ 7:00 pm
9:00 pm
UTC+8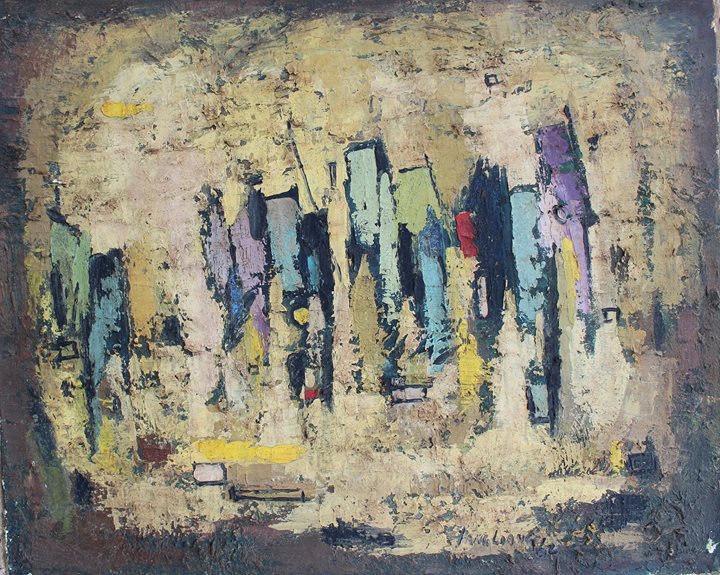 ART TALK: Tracing the developments of Singapore Modern Art from Nanyang to Abstract
[ABOUT]
This talk begins with a discussion of the pioneer artists who were influenced by French modernism in the form of Post-Impressionism, which they combined with Chinese ideas and aesthetics to form a hybrid form known as the Nanyang style or idiom. The lecture then goes on to look at the next generation of artists who moved into the language of abstraction, and who defined themselves as 'modern' artists, breaking away from past traditions and styles to embrace a progressive approach that constantly sought out the 'new'.
The discussion will conclude by highlighting the ongoing discourse on the question of what defines the modern, pointing out that different movements, rather than developing consecutively, emerge and develop side by side.
A wide range of artworks -many of which may be enjoyed in our national collections- will be used to illustrate the developments that took place over a span of almost 100 years.
[THE SPEAKER]
With a doctorate from Oxford University and a Master of Science degree in Political and Economic Anthropology from London School of Economics, Dr Sian Jay's career has spanned a wide geographical and professional range. Once a Researcher at the British Museum in the Departments of Oriental Antiquities and Ethnography, she later worked as a Commissioning Editor on the Grove Dictionary of Art and as Senior Editor for The Indonesian Heritage Series, writing art reviews for The Straits Times and numerous other publications, before being asked by the late Bro. Joseph McNally to join LASALLE College of the Arts to run an Art and Anthropology course.
She is currently teaching at LASALLE at Diploma and Bachelor of Arts level on the History of Art, Design and Architecture. She continues to research and write for several cultural book projects and works closely with Corcovado Arts, in Singapore, presenting short art history courses to the public.