A Thousand Plateaus Art Space – Tong Wenmin – Escape from discipline
April 8, 2019 @ 8:00 am
June 9, 2019 @ 5:00 pm
CST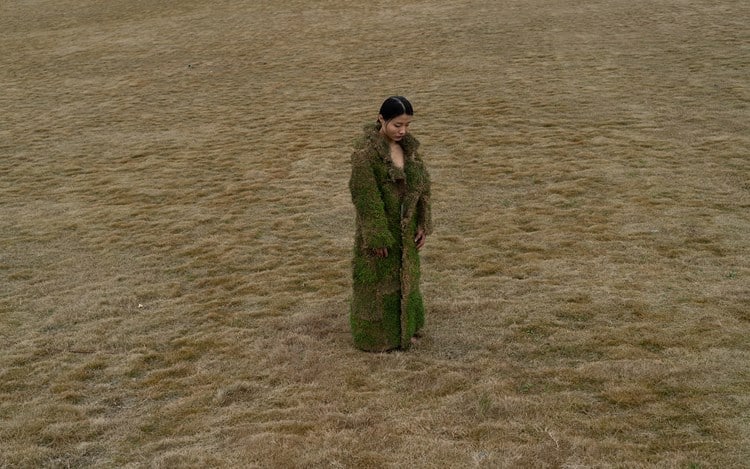 A Thousand Plateaus Art Space is honored to present the solo exhibition of the artist Tong Wenmin: Tong Wenmin: Escape from Discipline on 08.04.2019.
In the past few years, Tong Wenmin's artistic practice has been based on 'body-performance.' It's real and direct, opposing the behavioral preaching that has appeared in the earlier Chinese cultural scene known as the Enlightenment. Her performance is more connected to the individual and everyday life.
Tong Wenmin's performance can be roughly divided into two directions: the white cube/indoor space—in which the audience participates in her live performance; and the personal body works that occur in the public social space. The exhibited 2016 series Factory Plan is her most definitive work in recent years. It refers to the shift of the artist's focus—from emphasizing the individual as well as introspective physical and emotional expressions to more proactive attempts to incite different, real social situations through her individual actions while still retaining the consistent to her poetry and honesty. A body with consciousness and warmth and a body that is unwilling to be disciplined or classified can be considered an escape from discipline.
This exhibition focuses on her focal transformation. At the beginning of the artist's career path, letting the body return to the real social field is an important and necessary choice. Globalization strengthens capital and mobility, and it also promotes discussions about nomadism and reconciliation. But this is just the start—physicality/localization/global context is the artist's future focuses.
About the gallery
A Thousand Plateaus Art Space was founded in 2007 in Chengdu, China. It is a professional gallery committed to present and promote China's contemporary art. Equipped with exhibition hall for artworks and collection and screening room for video data, it is mainly on researching, presenting and promoting outstanding works and experimental projects of China's contemporary art and culture actively carries out domestic and international cooperation projects.
A Thousand Plateaus Art Space devotes itself to present and introduce works and projects of emerging artists who have outstanding talent and merit and to discover and promote new creative artists. So far, it has mainly represented and cooperated with over 20 artists of all ages. In the way of exhibition, academic discussion, publication, etc., it dedicates to establish the communication channels between the artists and society, institutions and collectors, as well as to provide artwork sales, tailored art projects, collection management consulting, art education projects and curating.
In 2012, A Thousand Plateaus Art Space participated in Hong Kong International Art Fair; in 2013, as the only invited gallery of western China, it will participate in the first edition of Art Basel Hong Kong 2013.
Since founded in 2007, A Thousand Plateaus Art Space has produced and curated nearly 100 cultural and are events, including exhibitions, Blizfilm Festival, video shows, international cooperation and communication events, public art events, seminars, academic and public lectures.
Main events include: Echoes: Chengdu New Visual Art Documentary Exhibition 1989 – 2007 (the catalog of this event has been collected by Asia Art Achieve, the most authoritative institution in collecting literature of contemporary art in Asian-Pacific region, as one of its three collected catalogs the same year), Multiple Truths: He Duoling, He Gong and Shi Jindian (2008), Obstruction (2009), Rite of Spring – Heddy Maalem & Chen Qiulin (major project of Sino-French Crossroad Festival, it has also been selected by China Ministry of Culture to attend Swiss Art Festival 2009-2010), Creative Chengdu (2009), Lost in Architecture + Ode to Yulin—Nicolas Grospierre & Liu Jiakun (2011), Blitz film Festival (2008-2012), The Empty City—Chen Qiulin (2012), Patagonia Wind—He Gong (2012), "Remains of Mountains and Leftover Rivers" Series Lecture (2011-2012), etc..
Besides professionalization and internationalization, A Thousand Plateaus Art Space pays much attention to localization, its art events lay emphasis on mining and concerning the local culture in Chengdu; We are devoted to find excellent artists in China's contemporary art field and cooperate with the Chengdu's excellent artists including He Duoling, Zhou Chunya, He Gong, Chen Qiulin, Xiongyu, etc., as well as to conduct in-depth cooperation and interaction with cultural research institutions including Art College of Sichuan University.
千高原艺术空间荣幸地宣布,将于2019年4月8日开幕艺术家童文敏个展—童文敏:规训的逃逸。此次展览将呈现童文敏2016-2018年间的作品。
童文敏数年来以"身体-行为"为载体的艺术创作实践,是率真而直接的,它不同于更早阶段出现在中国文化现场里的,那些带有启蒙意义的行为宣讲,它更为主动地连接着个体和日常。
童文敏的行为作品可粗略的分为两个方向:发生在白盒子或室内空间的,有观众加入的行为艺术表演现场;以及发生在社会公共场域的个人身体作品。此次展出的2016年系列作品_工厂计划_,是她近年来的标志性代表作。它涉及到艺术家关注视点的转向—从更为强调个体和内省的身体及情感表达,到更为主动地通过个体行动来撬动不同真实社会现场的企图,同时又保有一贯的诗意和率性。有知觉和温度的身体,不愿意被规训或归纳的身体,应该也是我们所能想到的对规训的逃逸。
本次展览集中呈现着这种转变,作为艺术家长期工作的开端,让身体回归到社会真实场域,是重要而必须的选择。全球化强化着资本和流动,也催发了关于游牧和差异的讨论,一切只是开端,身体/在地性/全球语境,才是后续艺术家工作建构的重点。