JAM – Retrogaming Meet-Up: 8-bit Bangkok – Fight Night
July 2, 2017 @ 7:00 pm
12:00 am
UTC+7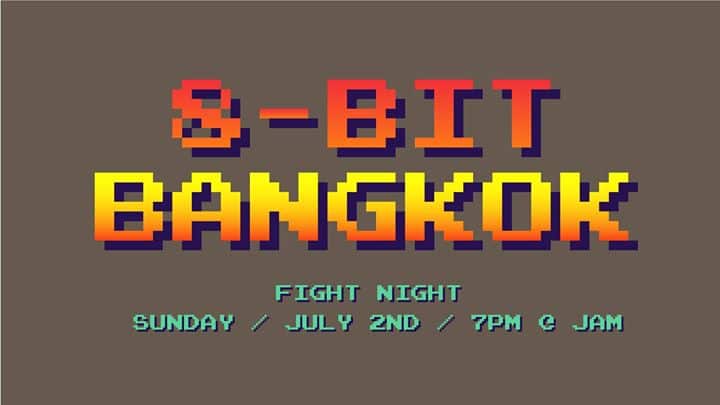 Retrogaming Meet-Up.
For this edition of 8-bit Bangkok, we will be button bashing against each other with a bunch of different fighting games, excluding Street Fighter. If there is another game not listed below you would like to also play let us know and we'll see what we can do.
PLAYING CONSOLE:
All different consoles emulated.
GAMES INCLUDING:
● Mortal Kombat Trilogy
● Rival Schools
● Bushido Blade
● Tekken 3
● Soulcalibur
● Power Stone
● Wu-Tang: Shaolin Style
Hosted by Jon Scott & Isara Chanpoldee
________
Video games will be played on a big projector screen.
8-Bit Bangkok is a group with a shared interest in video gaming, aliens, VHS nostalgia and comics.
We get together to play retro videos games once a month at JAM. Super Nintendo, Atari, Master System, Sega Saturn, whatever.