Videotage – Valuable Information (A Double Media Bill)
December 5, 2017 @ 5:30 pm8:00 pm UTC+8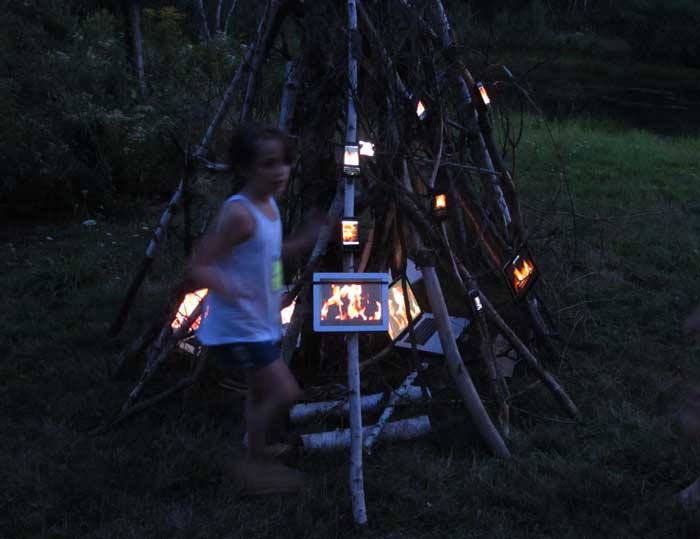 1. Experiments in Distribution: Alexander Lau (Empty Gallery) and Kelani Nichole (Transfer Gallery) in conversation with Ashley Lee Wong (Sedition/MetaObjects)
2. Fireside Chat: eteam in conversation with Daniel C. Howe (SCM)
Intermedia and media art require particular considerations for its presentation and distribution within the gallery system. Ashley Lee Wong brings Alexander Lau and Kelani Nichole into a conversation to discuss the creative challenges of curating often time-based and ephemeral artworks within spaces and experimenting with models for its sales and distribution. Both Empty and Transfer have endeavoured on production-based projects beyond traditional gallery models including a record label and VR commissions—respectively.
Following will be a fireside chat with Daniel C. Howe and eteam where the artists will discuss topics of energy, economy and value construction as it appears in or through their work. For a period of two years, eteam made it their business to take pictures of discarded working gloves on the streets of New York City. The feelings and thoughts that surrounded this activity related to the ways his family relates to Gregor Samsa as a cockroach, or whatever Franz Kafka intended him to be in "The Metamorphosis" after Gregor's transformation from a productive citizen to a useless insect. When Gregor can not provide them with a nice and easy lifestyle any longer, his after-working-life becomes many things to his family: nuisance, embarrassment, threat. Eventually, they wish for him to be discarded.
—
Alexander Lau is a curator and writer based in New York and Hong Kong. He is director of Empty Gallery, a gallery in Tin Wan, Hong Kong committed to presenting ephemeral, time-based and non-object oriented practices. Through his work with Empty, Lau works with both historical and emerging interdisciplinary artists to create considered presentations of their practices, often for the first time in the region.
http://www.theemptygallery.com
Kelani Nichole is the founder of TRANSFER, an experimental exhibition space in NYC that explores the friction between networked studio practice and its physical instantiation. The gallery supports artists working with computer-based practices to realize aggressive installation projects, and exhibits internationally to engage the growing market for media-based artworks.
Ashley Lee Wong is a digital curator and PhD researcher at the School of Creative Media at the City University of Hong Kong. She is co-founder and artistic director of MetaObjects, a studio that facilitates digital production with artists and the cultural sector. She has worked as Head of Programmes and Operations for Sedition, an online platform for the distribution of digital limited editions by contemporary artists based in London, UK.
http://www.metaobjects.org
http://www.seditionart.com
Daniel C. Howe is an artist and critical technologist whose work focuses on the interrelationships between networks, language, and politics. His hybrid collaborative practice explores the impact of networked, computational technologies on human values such as diversity, privacy and freedom. He has been an open-source advocate and contributor to dozens of socially-engaged software projects over the past two decades. His outputs include software interventions (AdNauseam, TrackMeNot, AdLiPo & ChinaEye), art installations (Advertising Positions, The Readers Project, Architecture of Association & Automatype), algorithmically-generated text and sound (How It Is in Common Tongues, Minor Distance, RiTa & Roulette), as well as a range of computational tools for artists.
https://rednoise.org/daniel/
Since 2001 eteam (Franziska Lamprecht and Hajoe Moderegger) "traffic in transience," as Jesse P. Finnegan wrote in Film Comments. Working at the intersection of the Internet and Land Art, eteam coordinates collective happenings and conceptual transactions between the earthly plane and the realms of the interwebs—often reconstructed in hypnotic video work, radio plays, and more recently, novellas and novels. This fall, they completed a new commission for The Whitney Museum's Artport. They are currently artists in residence at the Hong Kong Baptist University and their novel ³OS Grabeland² will be published by Nightboat Books in 2018.
http://www.meineigenheim.org