Vallette Gallery – Adventures in Wonderland by Rafiee Ghani
May 17, 2017 @ 6:30 pm
9:30 pm
UTC+8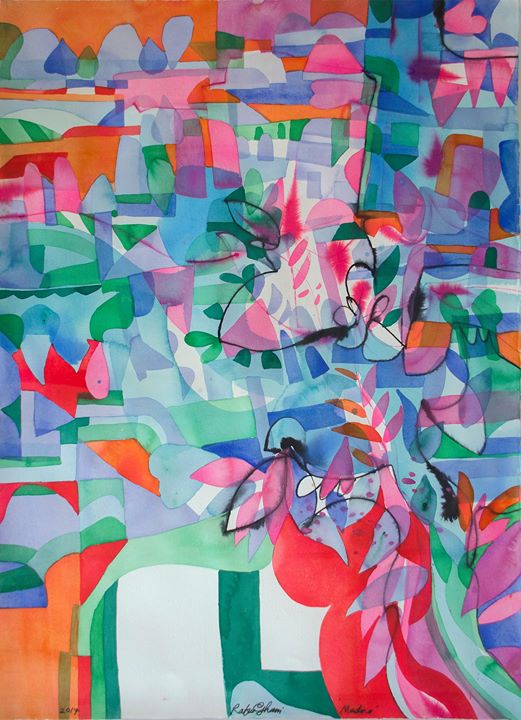 Rafiee Ghani is a semi-abstract Malaysian artist who has been consistent in his approach to art and has established a name for himself on both the local and international art scene. In Rafiee's artistic approach, travel is one of the most significant source of inspiration. In this context, travelling is not merely a catalyst for painting; it also encompasses the process of observing, sketching, recording and soul-searching.
After his last exhibition at Vallette Gallery in 2013, Rafiee Ghani is providing us his most recent watercolours series, directly inspired from his last trip in Morocco in 2012.
Colorful, powerful and surprisingly candid, this series bring you directly to a wonderland between realism and phantasmagoria.
While the tints of pure colour bring strength to the works, the artist succeeds in making us vibrate by the movement of his brush.
The works, of which each title refers to an element of Morocco, transport us to this country so much coveted by the artists of former and current days.
Through his work, the country unfolds under the gaze of our eyes in wonderment, fragile and powerful, inaccessible and so welcoming. Attracted by so much beauty, feeling and emotion that emerge from each of the works, we are touched deep down by what we see.