UCCA Center of Contemporary Art – Civilization: The way we live now
March 9, 2019 @ 8:00 am
May 19, 2019 @ 5:00 pm
CST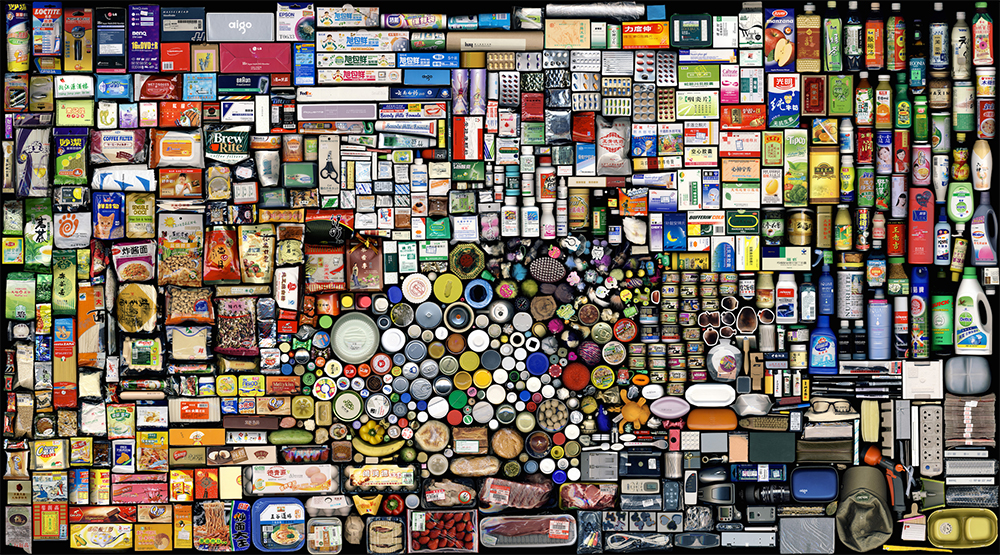 Civilization: The Way We Live Now
2019.3.9 – 2019.5.19
Great Hall
AboutExhibition WorksInstallation ViewsRelated Programs
From March 9 to May 19, 2019, the UCCA Center for Contemporary Art presents "Civilization: The Way We Live Now," a monumental photography exhibition featuring over 250 artworks by more than 120 photographers from Asia, Australia, Europe, Africa, and the Americas. The exhibition focuses on the development of human life on a global scale in the 21st century, and the patterns of behavior—collaboration and conflict, production and consumption—that now connect people to an unprecedented degree. While acknowledging the efforts of individuals to shape the world around them, and the differences between and among cultures, the exhibition focuses specifically on the collective achievements—and tensions—thatnarratives of individualism and heterogeneity tend to obscure. The showforegrounds the development of the medium of photography and the unique ability of photographers to create a multifaceted portrait of the present era. "Civilization: The Way We Live Now" is curated by William A. Ewing and Holly Roussell. The exhibition is co-produced by the Foundation for the Exhibition of Photography, Minneapolis/New York/Paris/Lausanne, and the National Museum of Modern and Contemporary Art of Korea, Seoul.
"Civilization" offers viewers a journey through key aspects of large-scale, organized life in the 21st century. It is divided into eight thematic sections. "Hive" explores the intricate urban networks that have formed in today's world, through works like Pablo Lopéz Luz's panorama of Mexico City and Phillippe Chancel's snapshot of Dubai's skyline. "Alonetogether" looks at the maintenance of social relationships, with works like Lauren Greenfield's intimate portraits of high school students and Hong Hao'ssolitary inventories of products. "Flow" takes as its subject the movement of peoples, goods, and ideas, such as the carpoolers in Alejandro Cartanega'soverhead photographs, or the massed shipping containers in those of Alex Maclean.
"Persuasion" investigates the strategies we use to convince others and ourselves; works like Natan Dvir's Desigual and Sato Shintaro's Dotonbori, Chuo Ward, Osaka/ Omori-Kita, Ota Ward, Tokyo testify to the ways in which the language of persuasion has permeated everyday life. "Control" examines humanity's ability to create order, resolve disputes, and organize political and social structures, featuring such imagesas Lynne Cohen's police school classroom and Mitch Epstein's massive industrial buildings.
"Rupture" focuses on the breakdown of this order and the conflicts between individuals and collectives; photos from Michael Wolf's "Tokyo Compression" series, for example, show subway passengers flattened claustrophobically against the train windows, while Xing Danwen's disCONNEXIONdemonstrates the massive changes that human development has caused to the environment. "Escape" follows the ascent of recreational culture; Reiner Riedler'stropical getaways and Massimo Vitali's crowded beaches give a sense of the ways that we seek freedom from the given. The last section, "Next," looks at the new world taking shape in the 21st century, ranging from the genetically modified plants in Robert Zhao Renhui's work to the models, reminiscent of digital avatars, found in Valérie Belin's "Models II" series.
Not since Edward Steichen's "The Family of Man" more than 60 years ago has a photographic exhibition tackled such a broad spectrum of human activity. As viewers travel through these different sections, they will have the chance to pause and contemplate the most urgent issues that condition human life today: routine and crisis, work and leisure, movement and habitation, thinking and creating. They will be invited to consider the cutting-edge discoveries and inventions that have appeared in the 21st century, as well as those absorbed from previous civilizations, and to bear witness to new technologies—affective and material—that can either extend human life, alleviate poverty, and allow us to coexist with other terrestrial beings; or cause war and conflict, exacerbate inequality, and speed up the extinction of our species and others. Viewers will have the chance to meditate on the human capacity both for destruction and for survival, such as our efforts to explore deep space for new possibilities and new homes beyond earth.
"Civilization" conceives of the history of photography as a collective endeavor in its own right. Across the world, photographers create timely, complex portraits of the era, observing, recording, interpreting, and fixing for posterity the ways in which we work and play, move our goods and our ideas, collaborate and compete, enter into alliances and conflicts. Photography partakes of the very culture that it records: it gives us a sense of the way we live now.
Participating artists:
Max Aguilera-Hellweg, Andreia Alves de Oliveira, Evan Baden, Murray Ballard, Olivo Barbieri, Mandy Barker, Olaf Otto Becker, Valérie Belin, Daniel Berehulak, Peter Bialobrzeski, Michele Borzoni, Priscilla Briggs, Paul Bulteel, Edward Burtynsky, Alejandro Cartagena, Philippe Chancel, Olivier Christinat, Lynne Cohen, Lois Conner, Gerco de Ruijter, Richard de Tscharner, Natan Dvir, Roger Eberhard, Mitch Epstein, Adam Ferguson, Vincent Fournier, Andy Freeberg, Lee Friedlander, Matthieu Gafsou, Andreas Gefeller, George Georgiou, Christoph Gielen, Katy Grannan, Lauren Greenfield, Han Sungpil, Nick Hannes, Mishka Henner, Candida Höfer, Dan Holdsworth, Hong Hao, Pieter Hugo, Jo Choonman, Chris Jordan, Yeondoo Jung, KDK, Mike Kelley, Kim Taedong, Alfred Ko, Irene Kung, Benny Lam, An-My Lê, Michael Light, Mauricio Lima, Pablo López Luz, Christian Lünig, Vera Lutter, Alex MacLean, David Maisel, Ann Mandelbaum, Edgar Martins, Jeffrey Milstein, Mintio, Richard Misrach, Andrew Moore, David Moore, Richard Mosse, Michael Najjar, Walter Niedermayr, Jason Sangik Noh, Simon Norfolk, Hiroshi Okamoto, Neil Pardington, Trent Parke, Cara Phillips, Robert Polidori, Sergey Ponomarev, Cyril Porchet, Mark Power, Giles Price, Reiner Riedler, Simon Roberts, Andrew Rowat, Victoria Sambunaris, Sato Shintaro, Dona Schwartz, Paul Shambroom, Sheng-Wen Lo, Toshio Shibata, Alec Soth, Henrik Spohler, Will Steacy, Thomas Struth, Larry Sultan, Shigeru Takato, Eric Thayer, Eason Tsang Ka Wai, Andreas Tschersich, Amalia Ulman, Brian Ulrich, Penelope Umbrico, Carlo Valsecchi, Reginald Van de Velde, Cássio Vasconcellos, Massimo Vitali, Robert Walker, Richard Wallbank, Wang Qingsong, Patrick Weidmann, Thomas Weinberger, Damon Winter, Michael Wolf, Paolo Woods and Gabriele Galimberti, Raimond Wouda, Xing Danwen, Anne Zahalka, Luca Zanier, Zhang Xiao, Robert Zhao Renhui, Francesco Zizola
About the Exhibition
"Civilization: The Way We Live Now" is curated by William A. Ewing and Holly Roussell. The exhibition is co-produced by the Foundation for the Exhibition of Photography, Minneapolis/New York/Paris/Lausanne, and the National Museum of Modern and Contemporary Art of Korea, Seoul, in collaboration with UCCA, Beijing. YLYK is UCCA's exclusive English learning platform. Special support comes from Meitu and Tuchóng. Hongri Lighting provides exclusive lighting equipment support, and Genelec provides exclusive audio equipment support. Max Office designed the exhibition space. A Chinese edition of the exhibition catalog, first published by Thames & Hudson, is published in China by Zhejiang Photographic Press. UCCA thanks its strategic partner Aranya for supporting "Civilization: The Way We Live Now."
About the "Civilization" Reading Room
In the center of the Great Hall, halfway through the exhibition, is a multimedia reading room that serves as a supplement to the themes of the show. In this space, dozens of publications—from artists' photobooks to UN global reports and theoretical tracts that inspired the curators' research—examine the state of the world from a variety of sociological, philosophical, and economic perspectives. UCCA has also invited audiences to donate items they believe reflect civilization today, which are on view here as part of a special object-based presentation. Livestreams from five cities around the world and one celestial live stream reflect the theme of the planetary civilization and its potential extraterrestrial future. The telescope stream is generously provided by the online space exploration platform Slooh, which can be found at Slooh.cn.