The Substation – Chasing Inuka
October 6, 2017 @ 7:30 pm
9:00 pm
UTC+8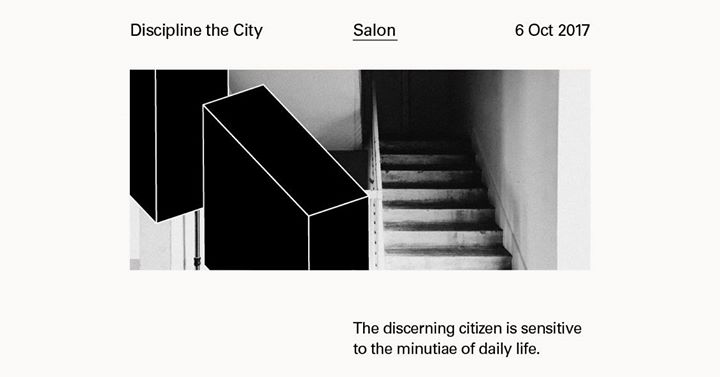 Chasing Inuka: Rambling around Singapore through Tan Pin Pin's Films is a lecture from the Salon series, part of The Substation's Discipline the City programme for 2017.
In filmmaker Tan Pin Pin's documentary Snow City (2011), viewers are taken through a montage of seemingly unrelated scenes from the Singapore cityscape. Unpack Tan's construction of filming space and acute use of atmosphere in highlighting dimensions of space across the city.
About the speaker
Lilian Chee is Assistant Professor at the Department of Architecture, National University of Singapore. She is a writer, academic, designer, curator and award-winning educator. A recipient of numerous academic grants, she has lectured at the Bartlett, Delft, ETH Zurich and the Berlage Centre. Her work is situated at the intersections of architectural representation, gender and affect in a contemporary interdisciplinary context. Influenced by film, art and literature, she is engaged in how an effective construction of architectural discourse might change the writing of its histories and theories. She conceptualized, researched and collaborated on the award-winning architectural essay film about single women occupants in Singapore's public housing 03-FLATS (2014). 03-FLATS won the best ASEAN documentary Salaya 2015; was shortlisted for the Busan Wide Angle Documentary Prize 2014; and was screened at the Singapore Pavilion at the Venice Biennale 2016. Her publications include the forthcoming monograph Affect and Architectural Discourse in Singapore: Intimate Encounters (Routledge, 2018) and a co-edited volume Asian Cinema and The Use of Space (Routledge, 2015). She is on the editorial boards of The Journal of Architecture and Architectural Theory Review.