The Art Center Chula # Finding
May 7, 2015 @ 5:30 amJune 6, 2015 @ 9:00 pm ICT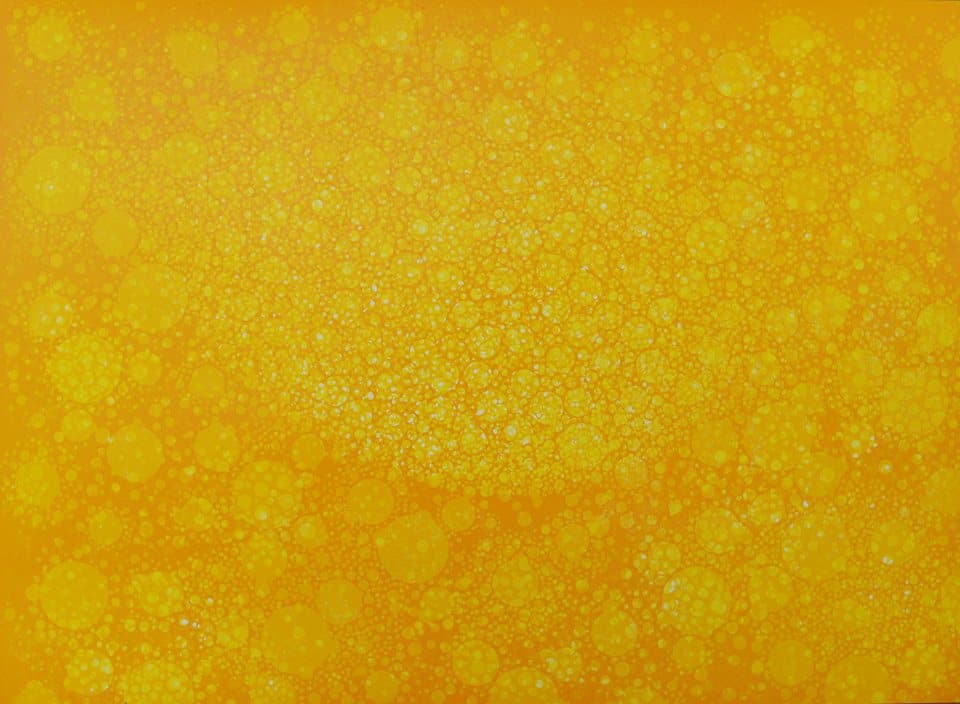 Finding Art Exhibition
Artists: Jirapat Pitpreecha, Kamol Phaosavasdi, Trakarn Phanomwan na Ayudthaya, Surachai Ekphalakorn, Krasin Inswang, Jeerawan Sangpetch, Prapon Kumjim and Kitsirin Kitisakon
At The Art Center, Office of Academic Resources, Chulalongkorn University
On Display: April 29 – June 6, 2015
Opening Reception: Thursday May 7, 2015, 5.30-8.30 pm
The Art Center proudly presents a group exhibition by eight lecturers from the Department of Visual Art, Faculty of Fine and Applied Arts, Chulalongkorn University. Each an assiduous practicing artist or visual researcher, the lecturers continue to explore their artistic expression with a sense of academic focus that results in the grounded nature of their artistic presentations. Painting, printmaking, sculpture and photomedia art practices are juxtaposed to one another to create an interplay of mediums and individual artistic interests and shown alongside historical research to echo contemporary insight on each lecturer. Meanwhile, the exhibition's title, Finding, reflects this diverse range of creation in the form of practice-led research with prospects of finding new knowledge that is to be conveyed to the students and audiences alike.
The Art Center
7th Floor, Office of Academic Resources, Chulalongkorn University
Phyathai Rd, Pathumwan, Bangkok 10330
Tel: 02-218-2965, Fax: 02-218-2907
Email: info.artcenterchula@gmail.com
www.car.chula.ac.th/art
Facebook: The Art Center – Chula
Monday-Friday 9:00 a.m. – 7:00 p.m., Saturday 9:00 a.m. – 4:00 p.m.
Closed on Sunday & Public Holidays
*************************************
Finding
ศิลปิน: จิระพัฒน์ พิตรปรีชา, กมล เผ่าสวัสดิ์, ตระการ พนมวัน ณ อยุธยา, สุรชัย เอกพลากร, กระสินธุ์ อินสว่าง, จีราวรรณ แสงเพ็ชร์, ประพล คำจิ่ม และ กิตสิรินทร์ กิติสกล
ณ หอศิลปวิทยนิทรรศน์ สำนักงานวิทยทรัพยากร จุฬาลงกรณ์มหาวิทยาลัย
แสดงงาน 29 เมษายน – 6 มิถุนายน 2558
พิธีเปิดนิทรรศการ: วันพฤหัสบดีที่ 7 พฤษภาคม 2558 เวลา 17.30-20.30 น.
หอศิลปวิทยนิทรรศน์มีความภูมิใจที่จะนำเสนอนิทรรศการกลุ่มโดยคณาจารย์ 8 ท่านจากภาควิชาทัศนศิลป์ คณะศิลปกรรมศาสตร์ จุฬาลงกรณ์มหาวิทยาลัย คณาจารย์เหล่านี้ ซึ่งเป็นศิลปินหรือนักวิจัยทัศนศิลป์ที่มีผลงานมาอย่างต่อเนื่อง ได้พัฒนาการแสดงออกทางศิลปะของตนโดยมุ่งเน้นที่ความรู้ทางวิชาการด้วย ผลงานจิตรกรรม ภาพพิมพ์ ประติมากรรม และภาพถ่าย ถูกนำมาจัดแสดงให้มีการโต้ตอบกันในแง่ของการใช้สื่อที่หลากหลายและความสนใจส่วนตัวด้านศิลปะของศิลปินแต่ละคน รวมถึงมีการจัดแสดงควบคู่ไปกับการวิจัยทางประวัติศาสตร์ที่สะท้อนความเข้าใจร่วมสมัยของอาจารย์ผู้สอนศิลปะแต่ละท่าน สำหรับชื่อนิทรรศการ Finding สะท้อนถึงความหลากหลายของผลงานศิลปะในรูปแบบงานวิจัยที่มีการปฏิบัติเป็นตัวชี้นำ และความเป็นไปได้ที่จะ "ค้นพบ" ความรู้ใหม่ๆ ที่จะนำมาถ่ายทอดให้ทั้งลูกศิษย์และสาธารณชนทั่วไปได้ชม
หอศิลปวิทยนิทรรศน์
ชั้น 7 สำนักงานวิทยทรัพยากร จุฬาลงกรณ์มหาวิทยาลัย
ถนนพญาไท เขตปทุมวัน กรุงเทพ 10330
โทรศัพท์: 02-218-2965 โทรสาร: 02-218-2907
อีเมล์: info.artcenterchula@gmail.com
www.car.chula.ac.th/art
Facebook: The Art Center – Chula
เปิดทำการ จันทร์-ศุกร์: 9.00-19.00 น. เสาร์: 9.00-16.00 น.
ปิดวันอาทิตย์และวันหยุดนักขัตฤกษ์