Soy Sauce Factory # Art Exhibition # Ren Hang
December 12, 2014 @ 6:00 pm
January 7, 2015 @ 7:00 pm
ICT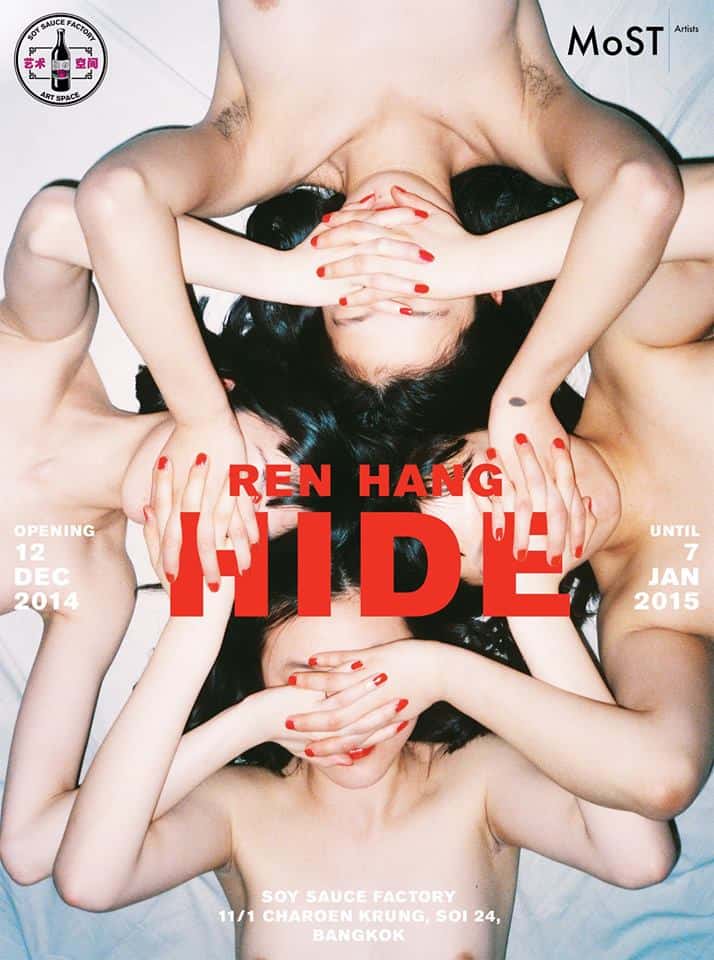 Nudity and art, together, have always existed.
However, the exhibition HIDE by REN HANG will present something new. Acclaimed and rising Chinese photographer is totally reinventing and originally recreating nude photography. Ren Hang is at the same time deliberately provocative and he's and extraordinary visual composer in a way that hasn't been seen before. Between hidden faces, exotic animals, sexy sweet kisses and dizzying rooftops, Ren Hang is today considered one of the most original Chinese contemporary artists of tomorrow.
Ren Hang (1987) lives and works in Beijing. Photographer and poet, he has published six photo books and exhibited in galleries and museums around the world (Amsterdam, Shanghai, Moscow, Milan, Paris, Malmo, Frankfurt, Bruxelles, Shenzhen, Vienna, Hong Kong, Stockholm, Rome, Arles).
Ren Hang / MoST Artists
https://www.mostartists.com/artists/ren-hang/
HIDE by REN HANG is his first solo in Southeast Asia.
The exhibition is curated by MoST Artists in collaboration with Soy Sauce Factory.