ShanghART Singapore – Lynn Hershman – Alter ego
June 1, 2018 @ 11:00 am
August 15, 2018 @ 7:00 pm
BMT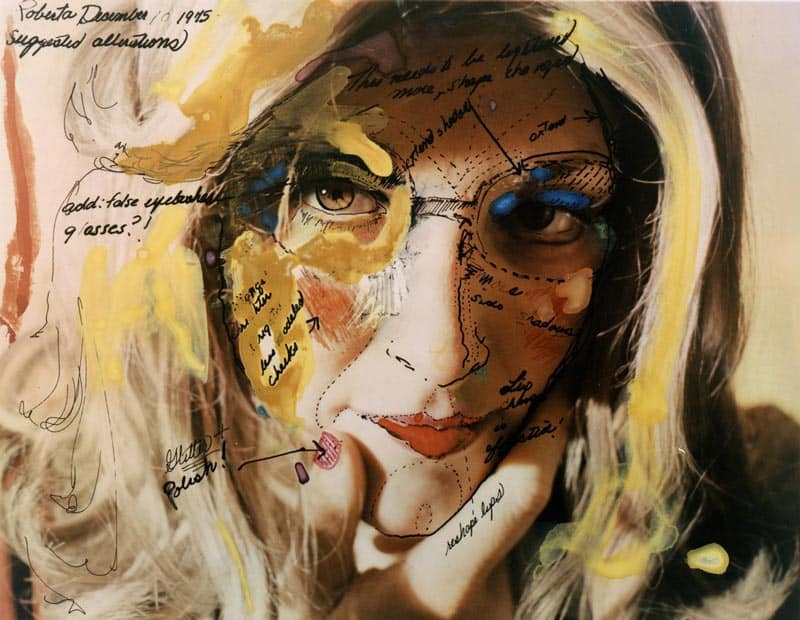 Lynn Hershman: Alter Ego (Roberta Breitmore Series)
Artists: Lynn HERSHMAN
Opening: 1 June 2018, 5pm
Exhibition Period: 2 June – 16 August 2018
Address: ShanghART Singapore, 9 Lock Road, #02-22, Gillman Barracks, Singapore 108937
Opening Hours: Daily from 11am – 7pm, excluding Mondays, Tuesdays, and Public Holidays
Contact: +65 6734 9537 | [email protected]
In the past 50 years, American artist Lynn Hershman has been continuously creating a pioneering body of works in drawing, videos, collage, performance, installation, site-specific art and recently digital technologies, interactive web-based works, Bio Art, etc. She has largely been ignored and disregarded for decades but her work in all her different media has proven remarkably ahead of its time. It is only in recent times when her works started to gradually attract wide attention in the United States and Europe. ShanghART Singapore is pleased to announce Lynn Hershman's first solo exhibition in Asia – Alter Ego (Roberta Breitmore Series), showcasing her best-known series created from1973 – 1978, giving the audience here an opportunity to better understand the artist who has not just been advancing with the times, but often even ahead of her time.
In the 1970s, Americans of "The Me Decade" experienced significant changes in attitudes. On one hand, the United States suffered an economic recession, the unemployment rate hit a new high and triggered various social crises. On the other hand, the civil rights and feminist movements from 1960s continued to grow and became more mainstream. Individual liberation and rebellion against authority became key themes in the 1970s, and Americans sought a new individualism through the new perspectives on religious beliefs, pop culture, gender and identity.
This exhibition will showcase Lynn Hershman 's representative and critical series of works of Roberta Breitmore in 1973-1978. The works examine the relationship between individuals' "real" and "virtual" identities – a topic that is still very much relevant in this day and age of consumerism; when issues such as Facebook's data breach and mass surveillance in everyday life forces us to reevaluate the balance between privacy, security, and convenience; and an environment where technology is increasingly intertwined with our lives.
The fictional persona, Roberta Breitmore was first played by the artist herself, and during the fourth year of the performance, Roberta Breitmore multiplied into three other people appearing in her guise. The creation of Roberta Breitmore is the existence of "another self", or Lynn Hershman's alter ego, consisting not only of the appearance transformation through makeup, wigs and dressing which occupied all the role-playing, but a full-fledged, socially constructed identity in the real world and over a period of time, with authentic and reliable evidence: from a driver's license and credit card to letters from her psychiatrist. The accumulation and reproduction of these fictional traces is an awakening process to the artist's self-awareness and identity. As she notes, "Although I denied it at the time and insisted that she was 'her own woman' with defined needs, ambitions and instincts, in retrospect we were linked. ROBERTA represented part of me as surely as we all have within us an underside… To me, she was my own flipped effigy; my physical reverse, my psychological fears."
Lynn Hershman constantly pushed the boundaries of institutionally sanctioned forms, mediums, and subjects, creating a unique context and surrogate personas for herself. The notion of identity is as much a socially constructed one as a psychological one; the individualised form of existence of Roberta Breitmore is determined through her public persona and social interactions, such as her rental advertisements in newspaper, correspondence with doctor, dating with different men, all of which were under constant close surveillance. Though Lynn Hershman began her artistic practice in an era when smart phones, artificial intelligence, and big data seemed like a futuristic fantasy, her work anticipates a visualised world in which interactive networking and privacy monitoring become dominant drivers in everyday life.
In theory, today people can construct and adopt various virtual personas on the Internet, but at the same time, we are policed by biometric security procedures and cyber-surveillance and are constantly required to prove our 'real' identities. This can be regarded as a reinterpretation of the artist's alter ego Roberta Breitmore in today's context. Lynn Hershman's works redefined the nature of human identity in the Information Age, as she depicted, each individual is a "simulated person who interacts with real life in real time".
About the Artist:
American artist Lynn Hershman (b.1941) has been doing artistic practice for more than 50 years and internationally acclaimed for her art and films. As one of the earliest new media vanguard artists, Lynn Hershman is widely recognised for her innovative work investigating issues that are now recognised as key to the workings of society: the relationship between humans and technology, identity, surveillance, and the use of media as a tool of empowerment against censorship and political repression. Over the decades, she has made pioneering contributions to the fields of photography, video, film, performance, installation and interactive as well as net-based media art.
Her recent solo exhibitions include: "Civic Radar", Yerba Buena Center for the Arts, U.S.A. (2017); "Cyborgs and Self-Promotion", Cleveland Museum of Art, U.S.A.(2016); "The Liquid Identities", Lehmbruck Museum, Germany (2016); Origin of the Species (Part 2), Modern Art Oxford, U.K. (2015); "Civic Radar", ZKM | Museum of Contemporary Art, Germany (2014); "The Agent Ruby Files", San Francisco Museum of Modern Art, U.S.A.(2013); "Me as Roberta", Museum of Contemporary Art, Krakow, Poland (2012); "Investigations", Katherine E. Nash Gallery, University of Minnesota, U.S.A. (2011); "The Complete Roberta Breitmore", Whitworth Art Gallery, University of Manchester, U.K. (2009). Recent group exhibitions include: "Post-war- Art between the Pacific and Atlantic", Haus Der Kunst, Germany (2016); "Dreamlands: Immersive Cinema and Art 1905-2016", Whitney Museum, U.S.A(2016); "The Campaign for Art", San Francisco Museum of Modern Art, U.S.A.(2016); "Technologism", Monash University Museum of Art, Australia (2015); "Pop Departures", Seattle Art Museum, U.S.A. (2014); "Vertigo of Reality", Academy of Art, Germany (2014); "A Bigger Splash: Painting After Performance", Tate Modern, U.K. (2012); "Double Life", Tate Modern, U.K. (2011); "Verbund: Held Together With Water", Istanbul Museum of Modern Art, Turkey (2008).
Lynn Hershman is a recipient of a Siggraph Lifetime Achievement Award, Prix Ars Electronica Golden Nica, and a John Simon Guggenheim Memorial Foundation Fellowship. In 2017 she received a USA Artist Fellowship, the San Francisco Film Society's "Persistence of Vision" Award and will receive the College Art Association's Lifetime Achievement Award.
Her five feature films – Strange Culture, Teknolust, Conceiving Ada, !Women Art Revolution: A Secret History, and Tania Libre are all in worldwide distribution and have screened at the Sundance Film Festival, Toronto Film Festival and The Berlin International Film Festival, among others. She was awarded the Alfred P. Sloan Foundation Prize for writing and directing Teknolust. !Women Art Revolution received the Grand Prize Festival of Films on Art.
Her work has been shown in over 200 large-scale exhibitions throughout the world and is featured in the public collections of the Museum of Modern Art (New York, U.S.A), Tate Modern (London, U.K.), Lehmbruck Museum (Duisberg, Germany), Los Angeles County Museum of Contemporary Art (California, U.S.A), National Gallery of Canada (Ottawa, Canada), Walker Art Centre (Minneapolis, U.S.A), Whitworth Art Gallery (Manchester, U.K.), ZKM | Centre for Art and Media (Karlsruhe, Germany), Berkeley Art Museum (California, U.S.A).
Current and Upcoming Exhibitions:
– Art in Motion. 100 Masterpieces with and through Media, ZKM | Centre for Art and Media, Karlsruhe, Germany, July 14, 2018 – February 24, 2019
– Screening of Conceiving Ada & Vertighost at Art Basel, Art Basel Film Programme, Basel, Switzerland, June 14, 2018
– Riga International Biennial of Contemporary Art, Riga, Latvia, June 2 – October 28, 2018
– Lynn Hershman Leeson: Anti-Bodies, House of Electronic Arts Basel (HeK Basel), Basel, Switzerland, May 3 – August 5, 2018
– Objects Like Us, The Aldrich Contemporary Art Museum, Berlin, Germany, May 20, 2017 – January 13, 2019
– Flashes of the Future, Ludwig Forum, Aachen, Germany, April 20 – August 19, 2018
– Screening of Tania Libre at EPOS Art Film Festival, Tel-Aviv Museum of Art, Tel-Aviv, Israel, March 14 – 17, 2018