SAM – Storytelling and Clay Activity with Artist Nandita Mukand
July 15, 2017 @ 6:00 pm
July 28, 2017 @ 9:00 pm
UTC+8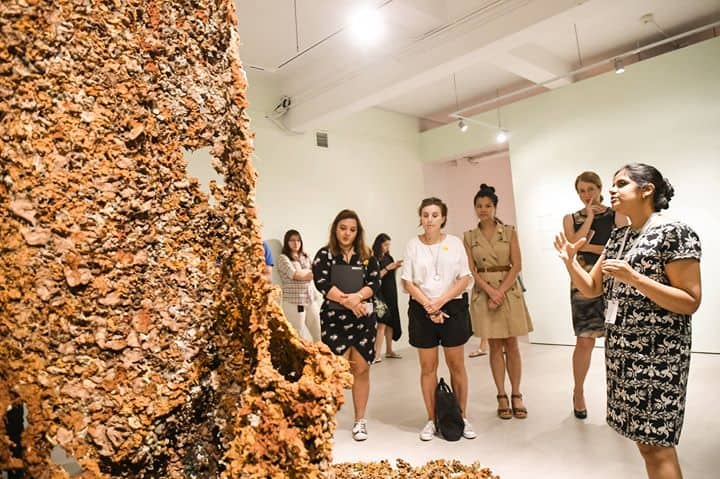 Immerse yourselves into the #ImaginariumSG artwork 'The Origin: The Tree and Me & The Unborn' by artist Nandita Mukand, as she shares her inspiration through storytelling and a hands-on clay activity. This is a session to remind us how man's life in an urbanised environment remains inevitably intertwined with nature.
Dates: 15 July / 9 August / 26 August
Times: 6.30pm on 15 July, 6pm on 9 & 26 August
Price: $5/pax
Venue: SAM at 8Q, Level 3 Gallery
Tickets available at SAM at 8Q and SISTIC. Check back for ticketing details.
Enjoy 20% off minimum purchase of two standard tickets.
Recommended for ages 5 and above.