Rooftop Gallery # New Territory # Ohm Phanphiroj
June 5, 2015 @ 7:00 pm
June 30, 2015 @ 10:00 pm
ICT
FREE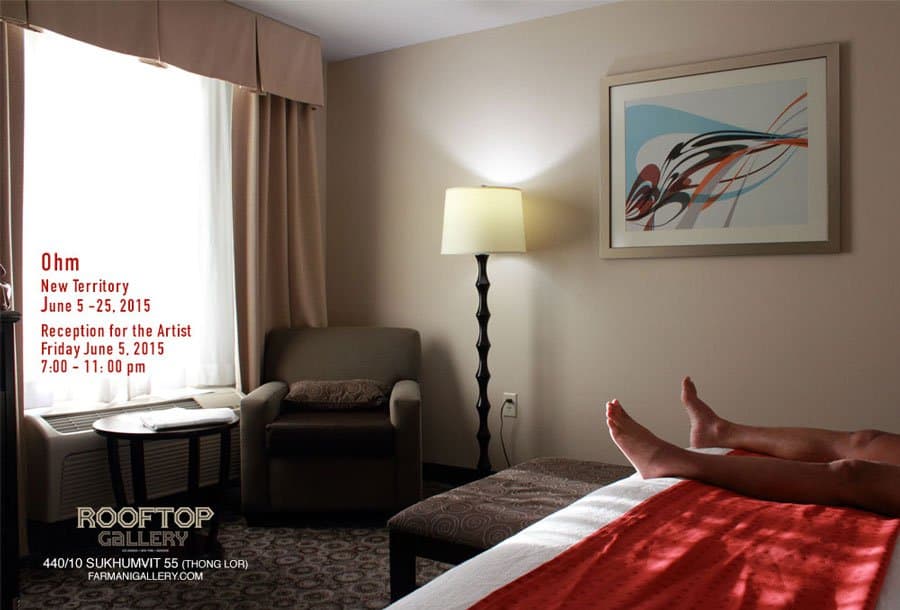 OHM, "NEW TERRITORY", JUNE 5-25
RECEPTION WITH THE ARTIST JUNE 5, 2015 7-10 PM
Ohm Phanphiroj, "New Territory" June 5-30, 2015 Rooftop Gallery.
New Territory is a self-portrait project exploring issues of identity and sexuality. In specific, the series examines the relationship between the self and others in an intimate context, both privately and publicly, opening up a dialog about race, gender, role play, seduction, longing, and acceptance.
By photo- graphic and exposing my own insecurity and vulnerability in different situations, self-discovery is also revealed. Each image from this series stems from how I view myself and how I view the world.
The making of these portraits is a personal experience and a journey into a complex layer where identity is seen, judged, but rarely discussed. It is my personal desire for an openness and a search to understand not only who and what I am, and how the world understands me.While this project is an awakening response to an understanding of self, it also signifies a universal search for the place we belong to.
Ohm is an award-winning international photographer and filmmaker. Bangkok-born, U.S.-based artist, Ohm's works often deal with controversial issues involving identity, sexuality, sub-cultures, and underprivileged group of people. His recent works, Underage, a documentary about underage male prostitutes has received a critical acclaim and has been exhibited worldwide. Underage is also in a permanent collection at the Kinsey Institute.
Educationally, Ohm has a degree in Law (LL.B.), and four Masters' degrees in Communications (University of Northern Iowa), Filmmaking and Photog- raphy (Georgia State University), Imaging Arts (Rochester Institute of Technology), and Photography (Memphis College of art). He has participated in more than 100 exhibitions worldwide and received more than 10 international awards, including Sony World Photography, Epson, Lightwork, Critical Mass, PDN, to name a few. He has published 11 books, three of which are solo.
Currently, Ohm is a professor at Edna Manley School of Visual and Performing Arts and an adjunct professor at the University of Memphis
.
Gallery's website: www.farmanigallery.com, Ohm's website:www.ohmphotography.com