River City Bangkok – Photo Bangkok Festival 2018
July 5, 2018 @ 8:00 am
September 9, 2018 @ 5:00 pm
BMT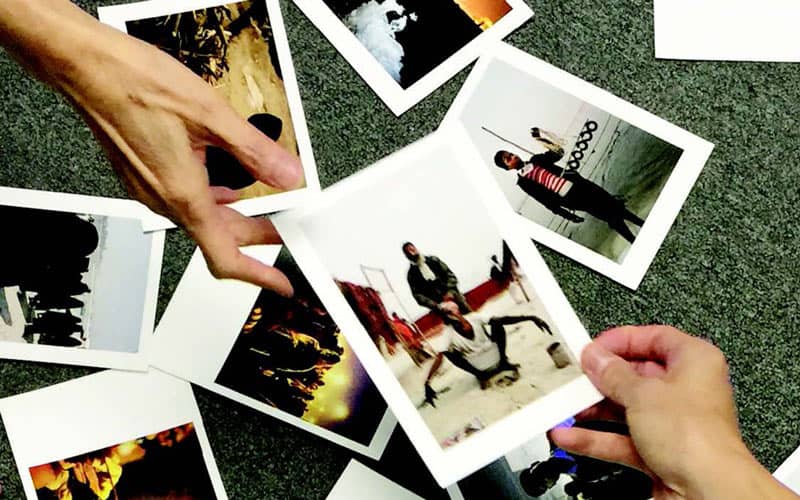 Photo Bangkok Festival 2018
The Photo Bangkok Festival returns!
Photo Bangkok Festival (PBF) is a non-profit triennial international photography festival established in 2015 to provide a platform for photographer artists in Asia exhibiting their works alongside their international peers at various venues across Bangkok. Its aim is to inspire and encourage people to contribute knowledge and experience and working together effectively to help create better community of shared future for mankind. The six main festival components include Exhibitions, Educational Programs, Workshops, Portfolio Review, Special Events and Screening.
When
Thu 5 July – Sun 9 September 2018
Contact
https://www.photobangkokfestival.com
Main Exhibitions
• Post-Repost-Share Photography Exhibition (Bangkok Art and Cultural Center – BACC)
• Thai New Wave Exhibition (BACC)
• Smartphone photography contest
• French Connection by French Embassy and Bangkok University Gallery (Subhachok the Art Centre)
• Photobook Exhibition by Japan Foundation (Open House, Central Embassy)
• Targets by Herlinde Koelbl (Goethe Institute)
• Excessocenus by Cristina de Middle (Subhachok the Art Centre)
• Beautiful Bangkok by Magnolia Quality Development Corporation (BACC)
• Street Photography Thailand Exhibition, by Street Photo Thailand (BACC)
• Interactive Installation (BACC)
Educational Programs
• Contact Bangkok by Museum of Photography, Seoul (BACC)
• Portfolio Review by PhotoEspaña (BACC)
• International Symposium (BACC)
• Artist Talk (BACC)
• Alternative Printing Event
• Documentary Films (Cinema Oasis)
• One Shot One Minute (BACC)
• Prints Fair (BACC)
• Photobook Making by Japan Foundation (Open House, Central Embassy)
Institution Partners
• Bangkok University Gallery
• French Embassy
• Goethe Foundation
• Japan Foundation
• Ratchadamnoen Contemporary Art Centre
• Spanish Embassy
Gallery Partners
• Ananta Kama
• Atta Gallery
• Case Space Revolution
• Galerie Oasis
• H Gallery
• Hof Art Space
• House of Art
• House of Lucie
• Kathmandu Gallery
• Leica Gallery
• Most Gallery
• OHK Building
• Pomp
• P.Tendercool
• River City Bangkok
• RMA Institute
• Serindia Gallery
• Subhachok the Art Centre
• Tentacles
• The Jam Factory
• WTF Gallery
• Woof Pack
• Yelo House
• 1 Projects Gallery
---
About River City Bangkok
Asia's premier shopping destination for art, antiques, decor and design.
Chances are, if you ask where to take a river cruise up and down Chao Phraya river, people will point you towards River City. Increasingly becoming known as the hop on and off point of dinner, sunset, day excursion cruises (and also bike tours), River City actually has an important cultural past that most seem to have forgotten. And the clue to that is in its antique shops.
In 1984, with Baby Boomers coming of age with their taste for collectibles, River City opened its doors as the go-to antique market and auction house. Many antique shop owners were pioneers of antique trade and those remaining today can still tell you what is genuine and what is a reproduction. The monthly auctions still go on with die-hard collectors and traders still vying for pieces up until today. Over recent years though, River City has begun to draw in contemporary art shops to cater to the tastes of newer generations and continues to evolve and reinvent itself with the times.
River City, being on a prime riverside location, is not only a niche market but also a fantastic location for dining. The cluster of eateries on the side facing the river all offer terrace seatings, offering one of the city's best views of sunsets. Definitely head there for a sundowner if you have the time. River City provides free boat shuttles that always make for pleasant journeys to Sathorn pier where you can easily connect to the skytrain.
Contact
[email protected]
View map
23 Trok Rongnamkhaeng, Si Phraya Pier, Yota Road, Sampantawong
Operating Hours
10:00 am – 10:00 pm, daily
How to get there
Exit BTS at Saphan Taksin Station to get to River City Bangkok on complimentary RCB Shuttle boat at every an hour.