Praxis Space and Project Space – The Winston Oh Travelogue Award 2017
September 16, 2017 @ 6:30 pm
September 17, 2017 @ 8:30 pm
UTC+8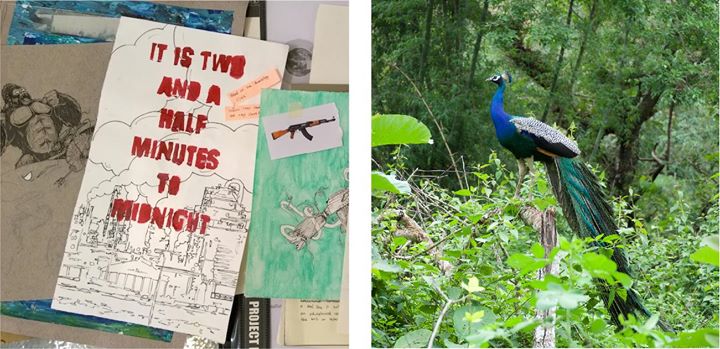 LASALLE exhibitions opening in September
Join us for the opening reception!
Admission free
1.
The Winston Oh Travelogue Award
Wanderlust
Exhibition runs 16 September to 17 October
Praxis Space and Project Space
The Winston Oh Travelogue Award is an annual grant that enables selected students from the McNally School of Fine Arts to travel abroad and develop their artistic research and practice.
The title of this year's project refers to a desire to travel, escape or experience the unknown. The exhibition presents works and materials by the 10 recipients of this year's Practice and Research awards following their return.
Practice Award recipients and their destinations are: Benedict Yu (Tibet), Denise Yap (Taiwan), Hui Wen Foo (Indonesia), Viet Anh Capi (Taiwan) and Yeyoon Ann (Korea).
Research Award recipients and their destinations are: Chung Hua Siong (South Korea), Didier Mathieu (Mexico), Eugene Tan (Japan), Gemma Kearney (Northern Ireland, UK) and Justin Lim (Indonesia,India).
#travelogue2017
#wanderlust
#winstonohtravelogue
2.
Our eyes beyond the spectacle
Works by Diploma in Fine Arts students
Exhibition runs 16 September to 17 October
Brother Joseph McNally Gallery
This exhibition presents painting, drawing, photography, printmaking, graphic novels and sculpture by students from level 2 (currently level 3), Diploma in Fine Arts.
The works originate from four modules: Constructed Landscape, Corners, Fractures and Edges, Bodies in Interiors and System and Networks. The subjects of the works include natural surroundings, human figures, interiors and structural systems. In making the works, the students experimented with scale and artistic techniques, and created their own responses to the modules' themes.
#DiplomaFineArts
#beyondthespectacle
Images: Jeffie Jasmine Jacob Jayakhar, 'Exploratory studies of systems and networks' (detail), 2017, mixed media, various dimensions; Justin Lim, 'Not your way', 2017, digital print, dimensions variable.