Pace Gallery Hong Kong (Queen's Road) – By the edge – Mao Yan
June 8, 2018 @ 11:00 am
July 12, 2018 @ 7:00 pm
BMT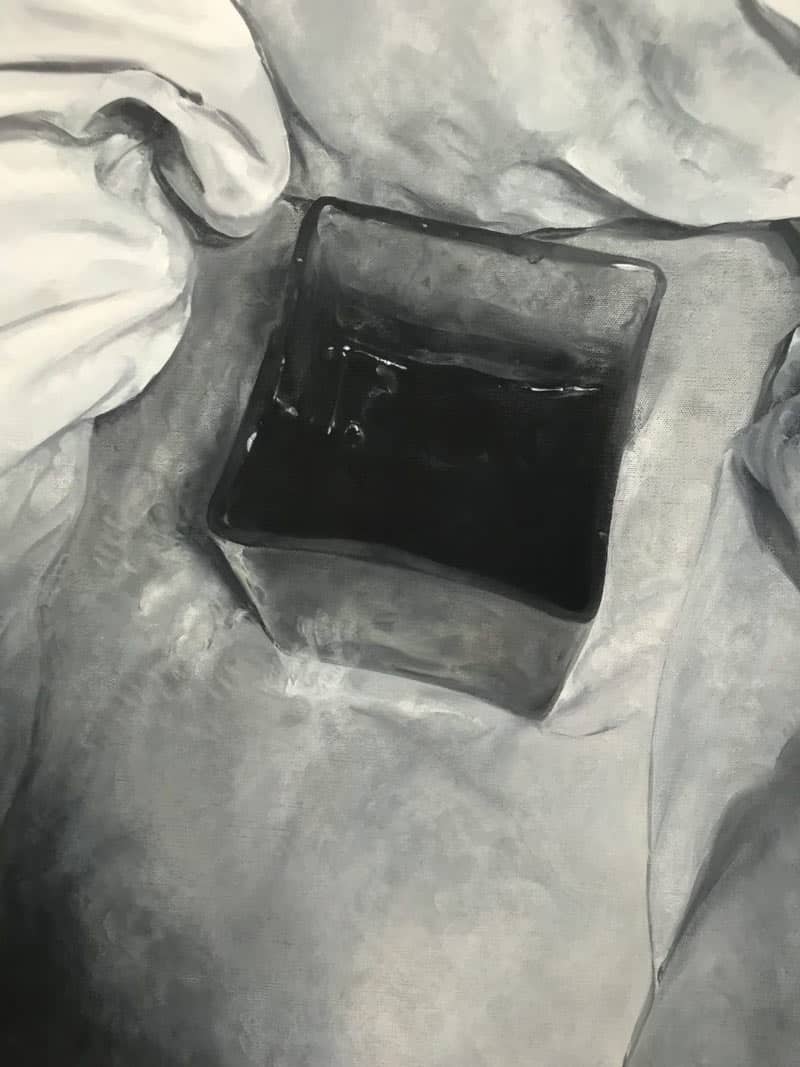 Mao Yan
By The Edge
Jun 08, 2018 – Jul 12, 2018
Pace Gallery is pleased to present By the Edge,Mao Yan's third show with Pace, following the artist's previous exhibitions in Beijing and New York. The show presents a series of ten new works completed in the past three years, including a continuation of the artist's renowned Thomas series, as well as still-life and landscape paintings that present a broader development in Mao Yan's oeuvre. There will be an opening reception in the presence of the artist from 6pm to 8pm on Thursday, 7 June, 2018, and the exhibition will be open for public viewing until 12 July, 2018.
Mao Yan is widely considered as one of the most preeminent contemporary artists in China. In his work, Mao Yan depicts everyday faces with fine and delicate brushstrokes, guiding his audience to enter an era of meditation and tranquility against the fast-paced world. In conjunction with this, his works hold an essence of revere for the historical and heritage value within the art of portraiture. Each of the exhibited works displays Mao Yan's signature aesthetic of gray ashen tones. Along with layers and infiltration of oil paint, the concrete and explicit subjects are gradually translated into an abstracted analogy. Within both the portraits and still-life pieces, Mao Yan conveys a profound connection between his brushstrokes and emotions, creativity and an existential exploration. His poetic strokes transform portraits, objects and landscapes into a spiritual medium that surpasses the reality.
The exhibition presents the latest works within the artist's most well-known portrait series, Thomas. Since 1998,Mao Yan has been using Thomas, originally an international student from Europe, as a model. The portraits of Thomas have been depicted, deepened and dismantled repeatedlythroughout the past two decades until the subject is transformed into an ambiguous, vague and nearly imaginary face. Instead of sketching the model on the scene, Mao Yan's paintings are often based on photographs he personally took. The habit reveals the essence of the artist's creation. To him, painting is a private process. Being extremely patient in composing a visual representation of concrete objects, the artist initiates an inner self-conversation. Only through his sincere concern over not only his own spiritual world but also the destiny of all human beings can he impel the earnest power of art itself by this frustrating and self-doubting process of painting.To quote the Chinese poet, Han Dong, "he does not seek for agreement in the existing dimension, nor seek for any supportive answer from the illusion of future. He is more like a traveler, who turns and wanders around, as if his destination is fallen deep inside the history of paintings."
Mao Yan(b. 1986, Hunan, China) graduated from the Oil Painting Department at the Central Academy of Fine Arts, Beijing in 1991. Named as the representative of Chinese Neo-realism by the renowned art critic Li Xianting, Mao Yan continuously explores the potential of portrait paintings in the contemporary art scene. With highly a recognizable painting style, the artist depicts the spirit in humanity beyond characteristics of a specific era of time. Mao Yan's works have been showcased in many Chinese and International exhibitions, including joint solo exhibition He Duoling & Mao Yanat Nanjing Art Institute Art Museum (2014), Ethos: Mao Yan Works, Art & Public in Geneva (2012),30 Years of Chinese Contemporary Art at the Minsheng Art Museum, Shanghai (2010), Longing for More: Mao Yan Solo Exhibition at the Shanghai Art Museum (2009), andTodays' China at Beivue Museum in Brussels (2008). Also, many of Mao Yan's works have gone to well-known public collections, such as Yuz Foundation,Central Academy of Fine Arts Museum ofArt, Shanghai Long Museum, and Hong Kong M+ Museum. Mao Yan lives and works in Nanjing, China. He has been represented by Pace since 2013.
Paceis a leading contemporary art gallery representing many of the most significant international artists and estates of the twentieth and twenty-first centuries. Under the leadership of President and CEO Marc Glimcher, Pace is a vital force within the art world and plays a critical role in shaping the history, creation, and engagement with modern and contemporary art. Since its founding by Arne Glimcher in 1960, Pace has developed a distinguished legacy for vibrant and dedicated relationships with renowned artists. As the gallery approaches the start of its seventh decade, Pace's mission continues to be inspired by our drive to support the world's most influential and innovative artists and to share their visionary work with people around the world.
Pace advances this mission through its dynamic global program, comprising ambitious exhibitions, artist projects, public installations, institutional collaborations, and curatorial research and writing. Today, Pace has ten locations worldwide: three galleries in New York; one in London; one in Geneva; one in Palo Alto, California; one in Beijing; two in Hong Kong; and one in Seoul. Pace will open a new flagship gallery in New York, anticipated for completion in fall 2019. In 2016, Pace joined with Futurecity to launch Future/Pace – an international cultural partnership innovating multidisciplinary projects for art in the public realm.
About Mao Yan
Mao Yan (b.1968, Hunan Province, China) is considered as one of China's outstanding contemporary portrait artists. Under his father's influence, Mao Yan began studying painting at an early age. By the time he was a teenager he had already mastered advanced techniques, and his talent was recognized even before he was admitted to the Central Academy of Fine Arts. In 1991, after graduating from the Oil Painting Department at the Central Academy of Fine Arts in Beijing, Mao Yan began teaching at Nanjing University of the Arts, where he began to delve into portraiture. In his article Explorations in Realism, renowned art critic Li Xianting named Mao Yan as the representative of Chinese Neo-realism, stating that his works depict the "portraits of a generation whose emotions are gradually disappearing."
Hong Kong
12/F H Queen's
80 Queen's Road Central
Hong Kong
Tel: +852 2608 5065
Fax: +852 2608 5064
Tue-Sat 11-7