NTU CCA Singapore – In Conversation with Artist and Filmmaker
July 19, 2017 @ 7:30 pm
9:00 pm
UTC+8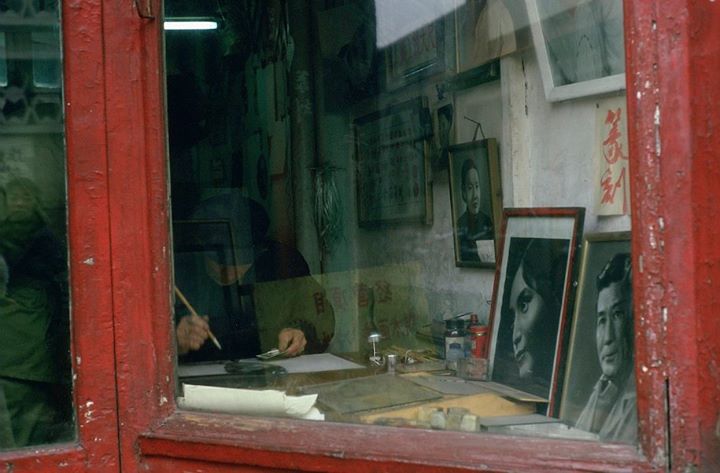 Fiction or reality, images produce their own narratives and temporal connections and are open to many interpretations infused with the personal experiences of individual viewers. Working with photography, sound, and video, different practices consider and question everyday life, and intersect with memory and notions of displacement and the self. Join the panel of artists for an open conversation about image/meaning making in contemporary art practice.
Moderated by curator Silke Schmickl.
For more information on Ulrike Ottinger: China. The Arts – The People, visit https://www.ntu.ccasingapore.org/exhibitions/ulrike-ottinger-china-arts-people/.
BIOGRAPHY
Ang Song Nian (Singapore) is Lecturer, School of Art, Design and Media, NTU. An artist working with photographic documentation and installation, he is intrigued by the relationship of human interventions and invasions on landscapes, examining elements of the human psyche that are easily overlooked or discarded in society's measures of success and progress. Recent solo exhibitions include Hanging Heavy On My Eyes (2017), As They Grow Older And Wiser (2016), and A Tree With Too Many Branches (2014). His work has been awarded the Winner for Photography in the Noise Singapore 2012, selected for eCrea Award (Spain, 2010), and Association of Photographers Awards (UK, 2010). Ang received his Bachelor's and Master's degrees in Photography from Camberwell College of Arts and the London College of Communication respectively.
Chua Chye Teck (Singapore) has been a full-time artist for close to twenty years. Growing up in a family of carpenters, he has always had an affinity with wood and the three-dimensional form, which pushed him to challenge himself in working with photography as a medium instead. Beyond Wilderness is a culmination of a decade in photography, where he has explored different ways of presenting his views on found objects, spaces, and nature. Both sculpture and photography have their respective technicalities, and moving forward, Chye Teck is keen to go back to sculpture, following an urge to focus on creating from scratch rather than reacting to a given scenario.
Sherman Ong (Malaysia/Singapore) is a filmmaker, photographer, and visual artist. His practice has always centred on the human condition and our relationships with others within the larger milieu. Ong has premiered works in art biennales, major film festivals and museums around the world, including Venice, Singapore and Jakarta Biennales, Mori Art Museum Tokyo, Fukuoka Asian Art Museum, Martin-Gropius-Bau Berlin, Centre Pompidou Paris, Institute of Contemporary Arts London, Noorderlicht Photo Festival, Rotterdam International Film Festival, Queensland Art Gallery, and Vilnius Contemporary Art Centre, Lithuania. He is a founding member of 13 Little Pictures, a film collective based in Singapore.
Silke Schmickl (Germany/Singapore) is a curator at National Gallery Singapore. She was previously curator at the Institute of Contemporary Arts Singapore, a researcher at the German Art History Center in Paris and the co-founding director of Lowave, a Paris/Singapore based curatorial platform and publishing house. She has initiated and directed numerous art projects dedicated to emerging art scenes in the Middle East, Africa, India, Turkey and Singapore, and has curated exhibitions in partnership with museums and biennials in Singapore, Paris, Guangzhou, Beirut and Düsseldorf.