Nathan Beard @ Soy Sauce Factory Bangkok
October 9, 2014 @ 7:00 pm
October 19, 2014 @ 10:00 pm
ICT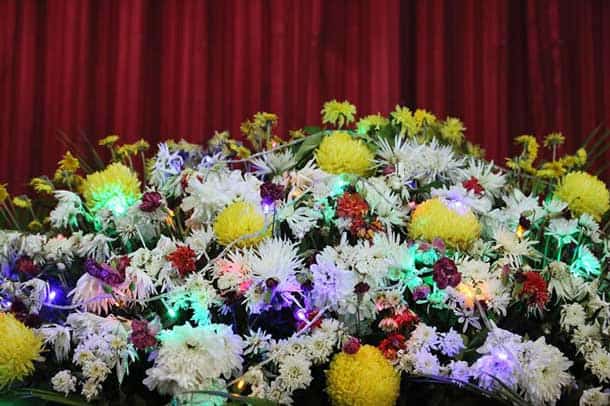 Soy Sauce Factory presents Anemone, a solo exhibition by Thai-Australian artist Nathan Beard.
The opening party on the 9th October will also feature a live event and video screening hosted by renowned Thai artist (and JUMP mentor to Nathan) Michael Shaowanasai.
The exhibition takes its title from the anemone flower, which according to different cultures carries connotations of death and illness. According to Greek mythology it was believed to have sprung from a mixture of nectar and blood spilled by Adonis as his corpse was carried by his lover, the goddess Aphrodite. The wind which blows the blossoms of the anemone open are also responsible for blowing its petals away, meaning that the force which gives it life is ultimately responsible for its perishing. Meanwhile, white anemone flowers are considered an emblem of sickness in Egyptian mythology, and also are seen as a flower of death according to Chinese folklore.
This show will be a companion piece to his recent body of work Obitus, exhibited at Moana Project Space in Perth Western Australia in 2014 and as a work-in-progress at Speedy Grandma Gallery in 2013.
Obitus focused on themes of mortality, memory and nostalgia filtered through works featuring the artist's mother and her return to her abandoned home in Nakhon Nayok. Anemone takes its inspiration from documentation of the funeral of her brother held at Wat Sarika earlier in 2014. Expanding upon the themes displayed in Obitus, Anemone examines cultural, emotional and visual textures of funeral customs through a series of works across various mediums.
Soy Sauce Factory is proud to be hosting a one night only performance by Michael Shaowanasai of his work A Table! to celebrate the opening of Anemone on the 9th October. This intimate dinner party will have seating available to the first guests to arrive. RSVP is preferred due to the limited number of placements.
This will coincide with the first public screening of Shaowanasai's video work Exotix 101 (2007) in Thailand. The drinks, food and conversation for this event will be prompted by the artist himself and act as an impromptu wake for the public to attend, in lieu of the funeral-inspired work presented by Beard on the second floor of the gallery.
Opening party on the 9th of October, 2014 from 7pm
A Table! by Michael Shaowanasai begins 8pm.
Exhibition runs from 9th to 19th of October, 2014